If a Ning Network is invitation only, you have to receive an email invitation from a member before you can join. You can recognize these networks by the Sign In page you'll see instead of the Main Page when visiting. There will be a message stating that you need an invitation to join.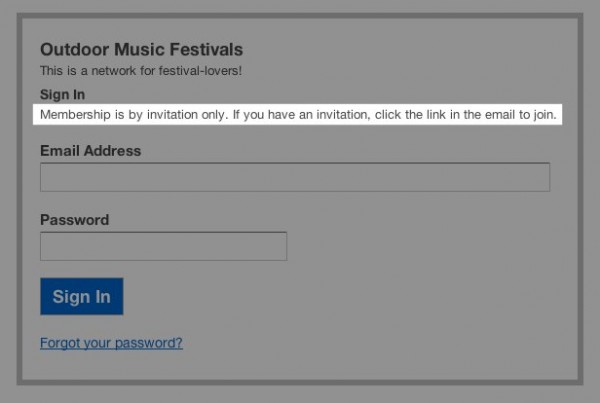 To get an invitation, you'll need to contact a member of the Ning Network. Any member can send you an invitation via the Invite page — you don't necessarily need to contact an administrator or the Network Creator.
Once a member has sent you an invitation, you'll receive an email with an invitation link. Be sure that when you click this link, you're ready to fill out your profile information and finish joining before doing anything else. If you don't finish signing up in one session, or if you navigate to another web page while signing up, your invitation will expire and you'll need a new one.
Similar Articles: