If friends aren't receiving your invitations, it may be because the invitations are being flagged as spam.  We recommend asking your friends to check their spam folders.  If the invitation isn't in their spam folder you can try resending it.  It's also possible that the invitation is being blocked by a company firewall or that an email client has blacklisted (yournetwork).ning.com as a sender.
If your friends are still unable to receive invitations sent from the network, you can send an invitation link to them directly from your personal email account. If you are the Network Creator or an administrator, the invitation link can be found at the bottom of the Invite tab or in either Invitation page in your network's dashboard.
If you are not the Network Creator or an administrator, there won't be an invitation link on this page.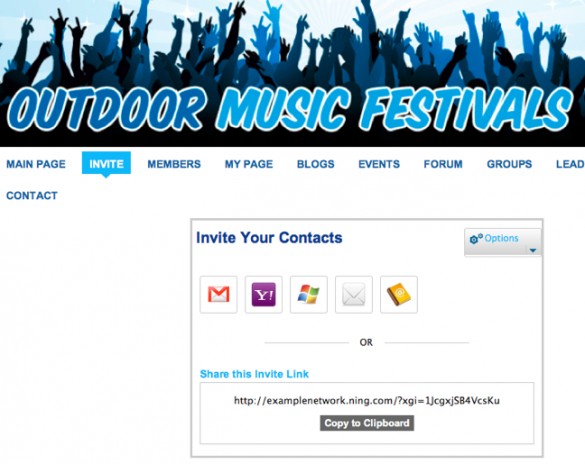 You can create a new invitation link on the Invitation Settings page found under the "Settings" section of the dashboard.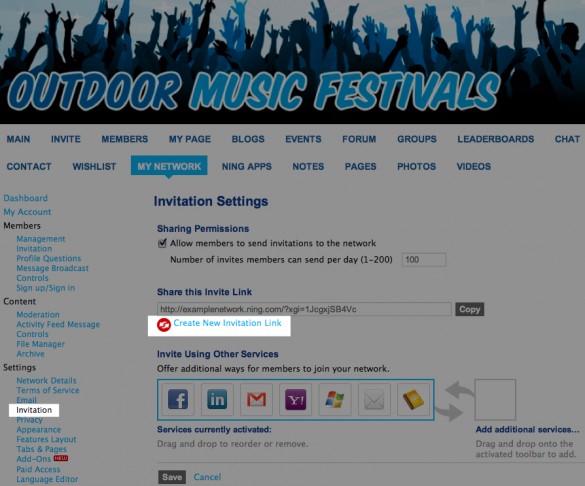 Please note that creating a new invitation link will disable the current link, along with any outstanding invitations that contain that link.
Similar Articles: