Integrate Your Network with Your Blog or Website
Ning's Tips and Tricks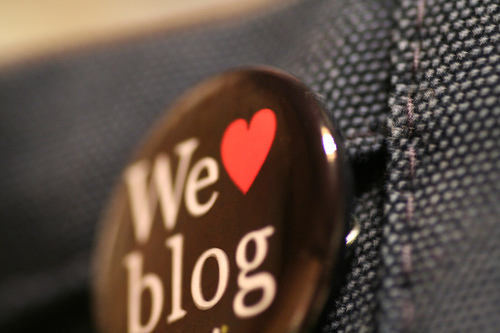 One of the great things about having a network on Ning is that it's fully self-contained. You have a place to host discussions or share videos and photos, all in one place.
That said, many people have external blogs and have set up a network as a way for readers to get to know each other and interact with the blogger. Here are some tips you can use to integrate your blog — or external Web site — even more smoothly with your network.
Does your social network look like your blog?
Having a consistent visual look between your external blog and your network goes a long way in establishing your personal brand. We've blogged about it before, but EpicFu is a great example of this – their network on Ning, MIX, has a similar visual style to their main page and takes advantage of domain-mapping to map a sub-domain to the network.
Rawkus has implemented similar design between its site and its network.
Badges are your friend.
Badges are a way to broadcast stuff on your network to other places on the web, and that includes your external site. You can get network badges by going to the Manage tab and clicking on Badges & Widgets. You can get badges for your video, photo and music players on your network as well – just click on the "<> Embed" link and paste the resulting HTML to your Web site.
RSS Feeds? They're really your friend.
Most blogs out there have a RSS feed — a way of delivering rapidly changing content on your site. And, what do you know, your main page on Ning has a RSS module; if if you're the Network Creator, just drag in RSS modules on the "Features" page. Network Creators, which pulls in the feed from the blog you're reading on its main page, is a great example of this. Just remember that while adding a RSS feed of your blog can be incredibly useful to your network, too many RSS feeds could hamper the performance of your network.It goes the other way, too – because networks on Ning offer RSS feeds on things such as recent activity and forum discussions, you can usually find a blog plug-in that will help integrate RSS feeds into your weblog as well.
Using WordPress? This requires a little bit more knowledge of development, but it's worth bringing up. For bloggers using WordPress, our team of developers have come up with a way to import WordPress blog entries into your network's blog. You'll need to know PHP, but it can save you a significant amount of time if you want to import your blog.
A little integration is easy and can go a long way toward improving the connectivity between your network and outside site or blog.
Start creating a social network with Ning website builder.