Google +1 Share Button: Now on Your Ning Network! More Controls Over Sharing
Updates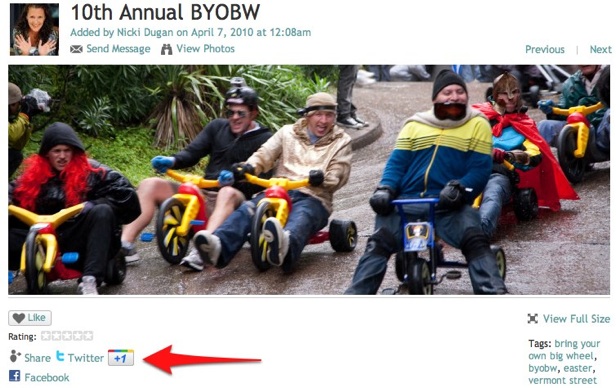 Do your Facebook and Twitter sharing buttons need some company? Now, add Google's "+1" share buttons to every piece of content on your Ning Network, with a single click. Google's +1 buttons "let people who love your content recommend it on Google search," and share it on your stream with the new Google+ network. Just as with Network Like and Facebook Like, you can add a Google +1 button to:
Blogs
Photos
Videos
Events
Discussions
Groups
Pages
Profiles
We've left this new button defaulted off, so to enable it, head to the updated "Share Links" settings page, in the "Features" section of your Dashboard. Once on the page, you'll see a new Google +1 checkbox.
Note that this will be available to public Ning Networks. (Google's +1 only works with public pages.)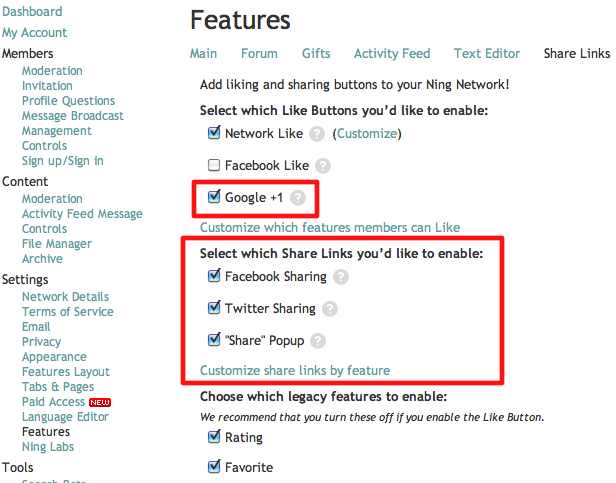 Check it, and you're all set!
While on this page, also check out the new "Share Links" section. These controls used to be on the Member Controls page. We've moved them to the "Share Links" page to allow you to manage all of the sharing/liking buttons in one place; you can now turn share links on and off per feature. Just click the "Customize Share Links by feature" link, and you'll be able to disable share links on profiles, while leaving them on for blog posts, for example.
Once you've enabled the Google +1 button, your members can recommend your content to their friends searching the web. Additionally, if they're sharing their +1s publicly, the content they've +1'd will appear in Google+ and to their Circles and +1 list.

Support for Google +1 also syncs with the algorithm for Leaderboards. It's another great way to share content, find new members and drive engagement on your Ning Network!