Social Media Goals Every Business Should Measure
Updates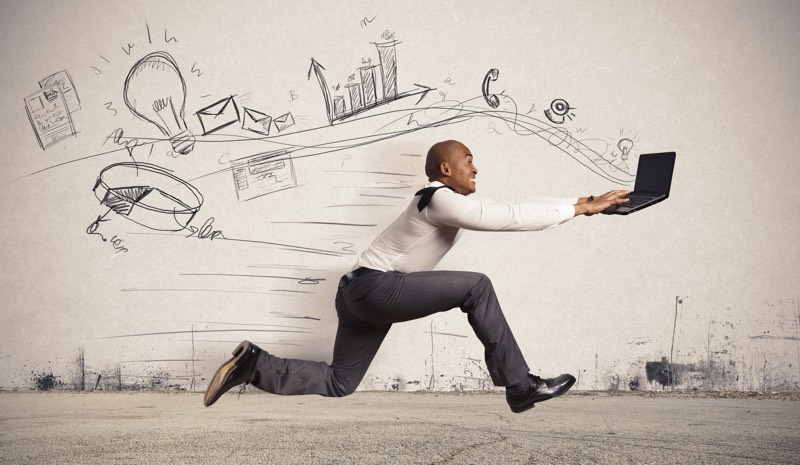 We've seen social media growing from a simple way of keeping in touch with people towards the important weapons in the marketing stream to achieve social goals. It is foreseeable to use social media goals examples to look for the competitors and achieving your best to set up the desirable social media goals and objectives for your team. You need to stick to a well-devised plan to achieve success in social media world.
As a marketing expert, I'd like to share the practically implemented social media goals for helping the team for attaining the best things. Social media goals for business are measurable and you can begin in the most appropriate way to build up strong and workable strategies.
What are social goals for business?
Social media can't be only marked as a marketing tool as it is the primary way to get the brand image, lead generation, social engagement and much more for any company. The answer to 'What are social goals' has changed and we've started getting value from the time and resources we include in social media. The best way is to set up the goals. One of the most appropriate tools for creating a business social network for achieving your business objectives is Ning. I'm sharing my short research on social media goals to be measured by every business for a significant effect on the performance of individual and their motive to get better.
List of Social Media Goals
Social media goals for business have to be defined well to maximize your returns from the trends of social media. I've clubbed up my study into point form for getting the listing of ultra-effective goals for boosting up your social goals.
 1)      Augment Brand Awareness
The primary social media goal for any company is to increase brand awareness and the reason is very clear. An average person spends about 2 hours every day on social media and it has become the best way for the companies to grab the opportunity to reach the online world. This platform allows you to mark the online presence effectively and make sure that the brand repeatedly shows up & is remembered by all. Brand awareness can be judged by the count of followers, reach of social media posts and shares/retweets/mentions on profiles.
2)      Generation of new business leads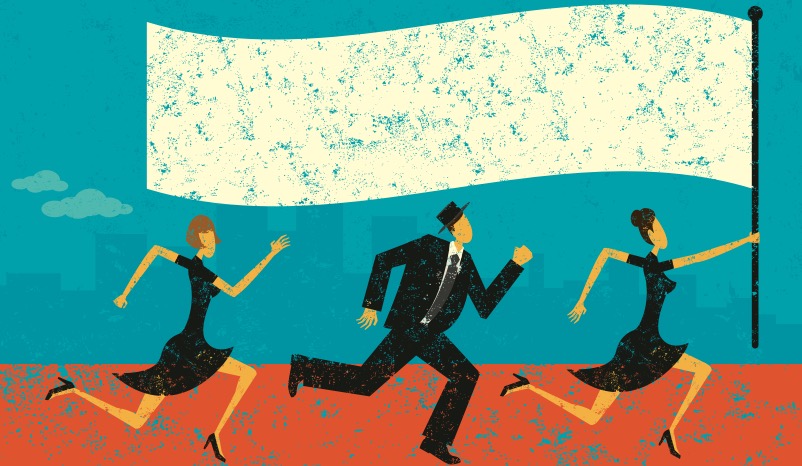 Social media goals for generation of new business are mainly used by the companies for long term success. It is the way of attracting the potential customers for business and getting them attached to you for the long-term buying of your services or products. It is the best way to encourage the people to stay in touch with your company's offers, products or promotions.
Getting a lead corresponds to the building of social goals to get the trust of customers. Even if the customer shares their personal details (ex. name and email ID) or participates in any discussion or contest floated by your company, it is considered as a lead. The conversion of leads to actual business is feasible with a strong blend of marketing and technical knowledge will be a plus for you. You can track the success of new businesses with Google Analytic reports. There is conversion report presented along with the most powerful lead generating platform.
3)      Driving traffic towards your website
Social media goals for business are not only limited to social platforms. It is having a brand presence on social media to drive visitors towards your website and they could later become your customers. Social media experimentation has to lead to awesome results for some companies for driving the traffic towards their websites. Traffic is important for all the websites. It is indeed the baseline level of getting social media goals for the business. Any good or efficient website won't matter without the traffic on it. It is a fuel to begin the race for a successful move in business.
There are sophisticated tools by Google Analytics to measure the traffic generated from social media, sharing of traffic, social media post clicks and bounce rate of social media traffic. The more people visiting your website will correspond to the better chances of people to get engaged with your website content and interact with your brand in a powerful way.
4)      Brand engagement
Social media goals examples reveal that brand engagement is one of the main reasons for people to use social media. Social media interactions can improve brand loyalty, brand perception, and mouth publicity. The algorithms of these social media networks are meant to prioritize the posts with the higher engagement of the feeds. It is done so by producing engaging content and getting relevant responses. It can be measured by the likes, shares, comments, mentions or replies at a posting.
The best way to check it out is by manual tracking of data at social media platforms or using any tool for the same.
5)      Growing revenue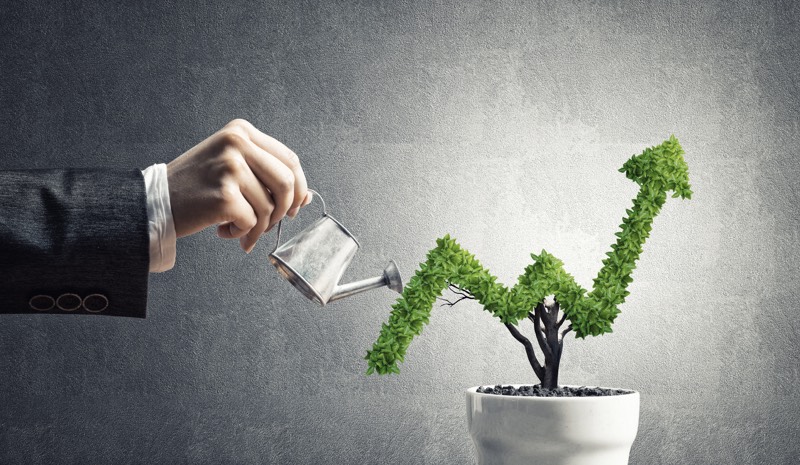 The goal of social media companies is to promote the usage of the long sales process. The marketers are their direct customers and social media advertising (like FB ads) are becoming popular as social media strategies to boost the sales. Revenue from ads or sign up numbers can determine the revenue growth by following social media marketing. Again, Google Analytics is the best way to determine the growing revenue. For e-com sites, Google Analytics' eCommerce Tracking tool is highly effective, but not many network builders provide their users with such tool. For example, Ning has recently released Network Analytics to significantly contribute to the performance of its users` social networks across the web.
6)      Result-oriented Social Customer Service
Customer service on social platforms can increase revenue, retention of customers and customer satisfaction score. There are not too many people using social media for customer support, but this trend has begun. Social media for customer support will become trendier as there is a huge opportunity for businesses to get differentiated from the competitors with social media services.
The companies have to see if there is an actual demand for social media customer support to fulfill the social goals. If yes, they need to establish the best way to increase CSAT (Customer Satisfaction Score) and reduce the response time for their replies. Customer support inquiries can be tracked manually by checking the number of support questions and your response time for answering the queries.
7)      Community Building around your business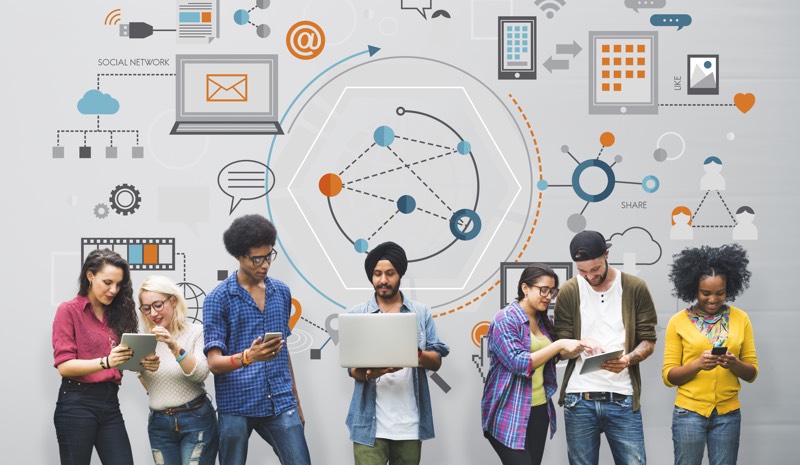 The audience members for your brand can be tracked with the number mentioned for the same on your profile. However, social media goals can be met by checking the gradual increase in the number of followers with time. The types of goal you want to set out should match with the appropriate community type should be chosen for building the higher success rate.
This can be checked by checking your website presence on FB groups, Twitter chats or various communities. There are some tools meant for tracking the same. However, in the initial phases, you can start doing it manually to keep the record. With Ning, you have an opportunity to grow your network with full social integration.
8)      Social Listening
Social media brings the businesses and customers closer and the customers can share their feedbacks and concerns with the companies in a much easier manner. They can give fair reviews on companies and their products on social media platform. They will feel exclusively heard by the company's replies on such posts. Social media goals can be fulfilled by interacting with your customers directly and being open to their feedbacks (positive or negative).
It has become a common trend for customers to air their thoughts about products and companies on social media. By catching and replying to these posts, your customers will feel heard. Social media goals can be fulfilled by listening to your customers and responding quickly on social media platforms. It can be tracked by checking customer conversations, product improvement suggestions, feedback or concerns. These aspects have to be taken very seriously from the company's representatives to get the best out of their efforts.
9)      Press Release
Social media goals require the sharing of stories and news directly with the fans and followers across social media. The business and marketing strategies can be still defined by public relations. Press releases can help the companies in getting the relevant exposure or introduce some new thing to the world with the power of journalism. Press mentions do count in today's world also and can potentially make you reach towards the new customers.
It becomes easy to build strong relations with the publication journalists and get a better web presence for your businesses. It can be analyzed by outreach, influencers, shares, mentions and potential reach of customers on social media. Initially, it would be possible for you to track the social and press mentions of your company in manual mode. Later on, you can use some tools like 'Mention' to track the mentions of your website or brand name on social media.
10)  Visitor Loyalty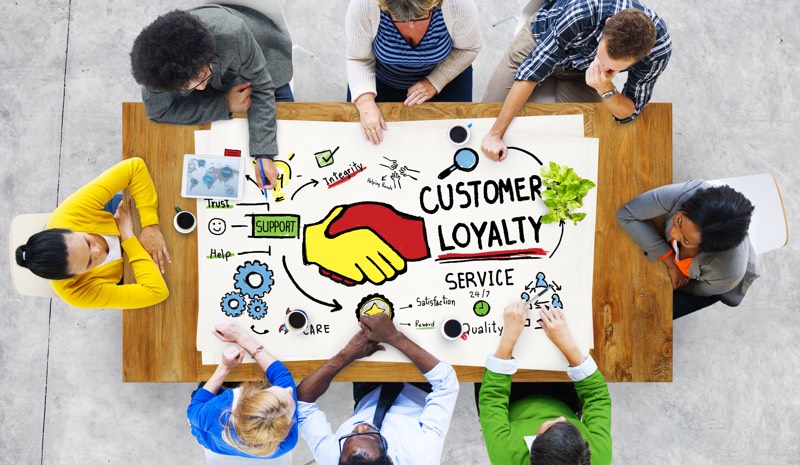 It is always good for you if there is an increased amount of time spent on your website. The more time spent by people on your page will correspond to better chances of earning for you.
What are social goals in this aspect?
If people visit your web page only once or twice, there is some issue with your strategies and you're not following the long-term approach for your business. You need to create loyal visitors who would frequently visit your website. It is essential to understand the average of visits required for a visitor to get converted to your brand. This conversion could be signing up for the newsletter, downloading e-book or visitor purchasing from your website. Loyalty will help in growing the customer base and measure your trend over time.
What are your social media goals?
The list of social media goals for business is already discussed in detail. Now, it is important to discuss the ways to pursue the social media marketing and get the required results for your business.
Choosing an objective: The marketing purpose of every company is different and your need is to identify what exactly you're trying to achieve from your efforts. It is important for the purpose of tailoring the plan and making a campaign towards achieving your objective. Setting up a plan could be done with the association with a marketing company.
Check the available resources: After getting an objective in mind, you need to check out the resources you have at present. Large companies have no issues with the budget but the smaller ones might have limited resources. So, list all your resources and the financial plan before choosing any social media activity.
Execution of the right plan: You can generate social media content at the right time only if the things are planned in the right way. You need to know your target audience and the best way to reach them. Time and efforts can be saved by sharing useful content of your niche in the industry in the form of blogs, images, video or posts.
Consistent efforts: It is important to be regular and trustworthy in maintaining a good social media presence. Follow your schedule strictly and stick to the way of daily, weekly or monthly efforts to improve the public presence of your company. Consistent marketing efforts will lead towards long term success.
Measuring results: Social media goals and objectives have to be consistently executed to measure the return on your efforts. Internet marketing experts always advise to do it often to get the real picture of your marketing efforts. Keeping a track of your followers and their activities will surely gauge best results in the long run.
Modify the campaign: Keep on changing the trends. Look for the posts which are working well and which aren't. Include better posts to
Tweak your campaign: Once you have seen which posts are working well and which aren't, tweaking your campaign to include more of the former and less of the latter will help push the success of your internet marketing campaign to the next level. The successful marketing plan proposes the required changes with time. The tweaking of workable objectives with consistent efforts will result in the best social media plan for your businesses.
As a successful internet marketer, you need to be fair enough in determining the best social media challenges and delight your customers in a personal way to fulfill your social media goals. I hope that my article helps you in understanding the social media goals and implying your efforts in the best way to turn this venture into a success.
Let's start create business website with Ning: www.ning.com/create-business-website
---