The smartest platform to create a business website on
Business website is a good start
In the modern age, when the Internet prevails in almost all spheres of life, running a business and giving no credit to the contemporary way of doing things may lead to undesirable consequences.
If you are an entrepreneur and you don't have at least a small business website, it is really worth considering how to get yourself one.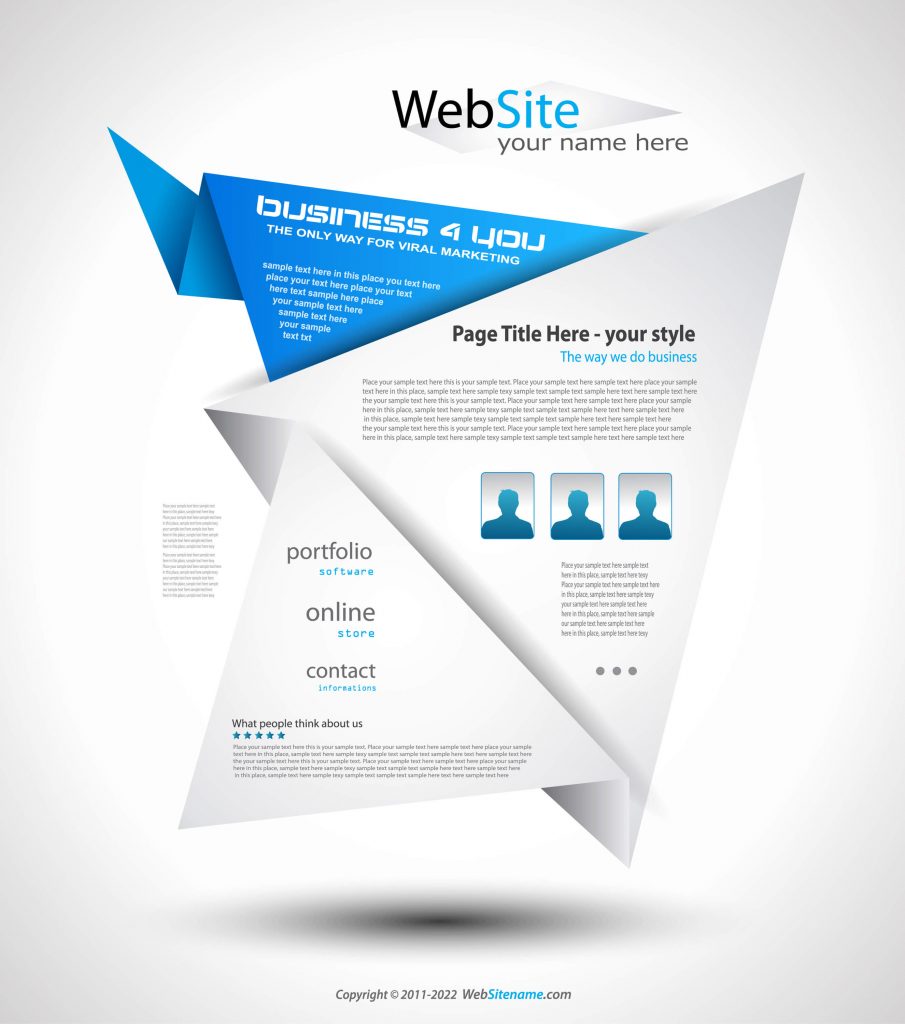 Having a website for business is not just a way to stay up to date. It is a competitive edge. Today, even the smallest companies create business websites, not to mention individual entrepreneurs, home businesses and so on. The truth is, enterprises without business websites simply lose the ability to reach out to their target audience. An established online presence, on the other hand, makes you visible and accessible on the web which makes it easier to catch an eye of your potential customers and eventually convert them into actual buyers.
How websites for businesses can help you grow?
No matter what you sell, a visually catchy and informative website can work wonders when it comes to attracting clients and getting in touch with them. Let's face it, surfing the Internet is the first thing that comes to mind for most of us when certain products or services are required. This is exactly how it works for businesses. If you don't create a business webpage, many customers who prefer to search for stuff online will simply not know about your existence.
Even if you don't sell anything directly, a good looking website can serve you as a modern, technologically advanced business card, reflecting your brand's identity, delivering your message and providing potential customers with necessary information about the company, its contacts, etc. All this gives your brand more credibility and trust.
Needless to say, if your company deals with e-commerce, a business website is a must.
The other important aspect is communication. Business websites are often used as platforms where customers get in touch with each other and with company employees to resolve common problems. Thus, if a person has a question that stands in the way to finally make a purchase, there's no reason not to answer it and get another happy customer. Your business website can provide the right means for healthy communication.
But how to make a business website if you have never done it before?
Creating a website for your business is easy
If you have finally decided to go for it and create a business website, you certainly shouldn't panic! It is not nearly as difficult and confusing as you might think. The undertaking itself may look like quite a challenge - especially if you don't possess any technical knowledge or experience - but don't let this distract you from your goal.
First off, there's no need to rush things and make a cutting-edge website with an abundance of advanced features right from the beginning. You can start with something relatively simple and functional. This will allow you to get a better understanding of your goals and abilities you'll want to have in the future.
This is why you don't have to hire a web designer at the very beginning of your journey. The best solution to save money and still get a professional looking website is using a good business website builder, the one like Ning.
Ning is a comprehensive platform that allows you to create a website for your company spending the least time, effort and money. With Ning, you can create a small business website in a matter of just a few hours.
What makes Ning the best website builder for small businesses?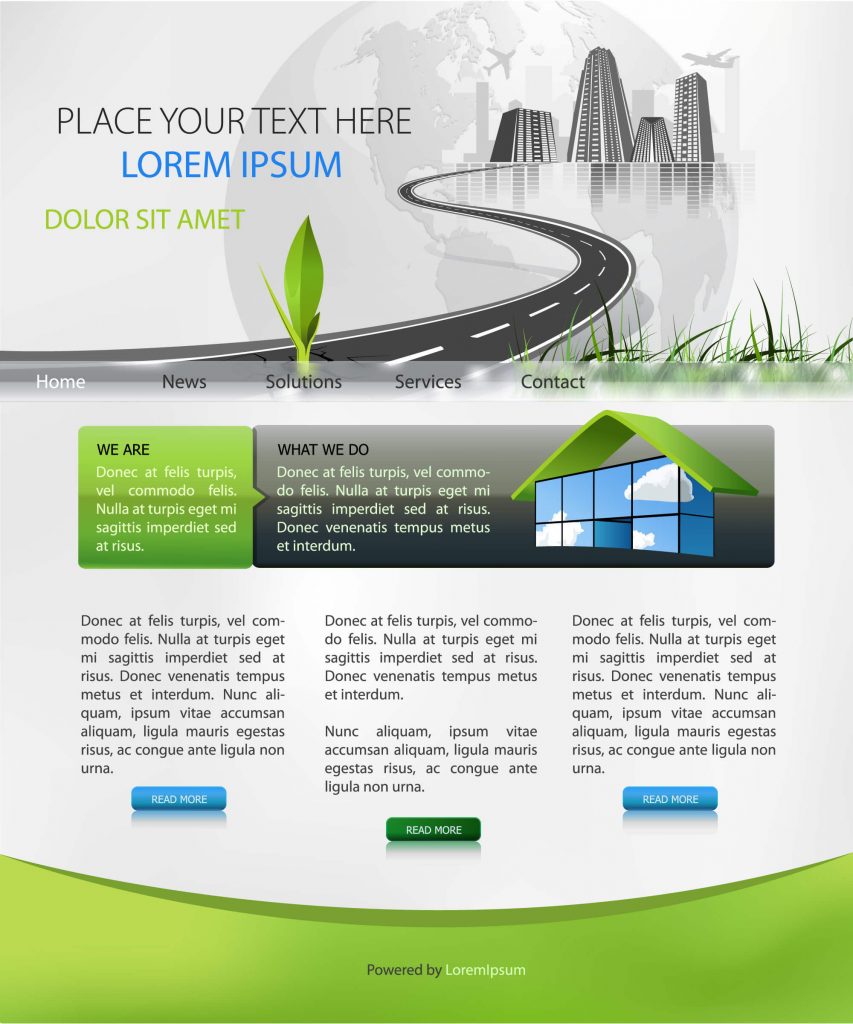 Setting up a business website might be tricky at times. Building a business website from scratch implies getting a domain name and finding a hosting service, as well as design development, creating content, SEO optimization, promotion and so on. However, professional website builders like Ning allow you to deal with all of these challenges at once in the most effortless and effective way. We provide business owners with everything they need to create a "do it yourself" website that will look and perform as good as if it was made by a seasoned professional. Now, what can you expect from Ning?
Small business website hosting

To start with, your website will be given the domain name you want (unless it is already taken). That means your address in the Internet can be represented by your company's name or any other text phrase you consider appropriate. If you already own a domain name, you can still use it on Ning's platform. And of course, you will be provided with an online storage for your website assets.

Intuitive design tools

Ning is probably the easiest website builder for small businesses as it offers users a comprehensive toolkit needed to customize websites and make them truly unique. Due to the variety of design templates and responsive Drag and Drop interface, website creators can achieve almost any visual effect they want. No need to be a marketing expert to know that package is as important as contents. That's why we put you in charge when it comes to shaping the looks of your website, its image. Why to hire a web designer and spend extra money if you can do it all by yourself?

Exceptional content management

Creating content for your new business website is the most important and exciting part, that's why we give you maximum control over the process. You can add, remove and edit information on your site anytime you want. Manage your site on your own terms: start a blog to draw public attention to your product, make use of vivid images and videos to engage more customers - add more variety to your marketing strategy!

Search Engine Optimization

To make your content not only engaging but also searchable, Ning introduced simple SEO tools you are free to utilize to give your site more visibility on the web.

Promotion in Social Media

With Ning, building a business website is only a beginning. As soon as you develop quality content, you can promote it in any social media. Websites powered by Ning can easily integrate with Facebook, LinkedIn, Instagram, Google+, etc. This allows you to enhance your online presence. Thus, your new site will be a central hub for your business activities, while social accounts can serve as supplementary peripheral branches, making your coverage much broader.

Community building

Ning is not just the best small business website builder, it is also an amazing community platform. With its help you can turn your website into a comprehensive online community. Advantages of this include: engaging more customers, enabling communication between customers and employees (or just customers), obtaining feedback from users, decreasing customer support costs, etc. Online communities help brands motivate their customers to generate product-related content which is one of the most effective ways of maintaining healthy relationships between a company and its customers.

Flexible monetization options

Available options:

Paid Membership:

Allows you to block the access to your entire website for those who haven't paid a membership fee.

Paid Access:

Enables you to surround your most valuable content with paywalls.

Donations:

Makes it possible to raise funds via donations that can be made voluntarily by any visitor of your website; this option is also great if you are a startup and want your potential customers to support the development of your product.

Online Ads:

Allows to show advertisements on your business website through Google AdSense.

Reasonable pricing

Ning is known as a rather cheap website builder for businesses. Our subscription plans are affordable and include tons of useful features. And the best thing is, you can try all of it during the free trial!
No matter what industry you're working in, Ning.com is the best place for you to start as soon as you decide that your company needs a good-looking and functional website. Simplicity and user-friendliness have always been the features that characterized Ning the best way. That's why the lack of experience won't prevent you from making a business site your brand deserves. Don't hesitate and set up a new website now - it's easier than you think.