How to Create a Social Network And Start to Enjoy Big Online Party
Community
Guides
Ever wondered how to create a social network and not to feel like you are working your tail off? It's a lot like a party, and we will teach you here how to become a real party maker. Ning gives you a place for hosting this social network party. You just have to follow our guidelines and learn how to have a blast!
Party maker, network shaker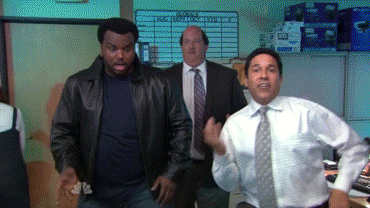 If you want to create a social network, you should know your goal. It's the same as hosting a party. There should be an idea behind it. If you don't know why you are inviting people to your party, how should they know? They will simply not show up. That's why you should be original and trustworthy. It's crucial to define social networking in order to plan your next steps.
If you want to build social network that brings people together, you should be persuasive with your goal. Pick the theme or niche you want to develop and stick to it.
Before you build a social network from scratch, try to answer these questions:
Will I have fun?
Will people have fun? (even more important!)
Why should people join my party, not somebody's else?
When you want to make a social network, the clear purpose is crucial. Your guests should know why they are going to join your party: even when they are coming just to hang out.
 The right atmosphere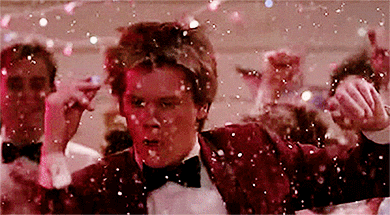 If you want to create a successful social network, set the mood. Remember when you came to the parties where you did not know anyone? There will be some party animals will go and hit the dance floor, the other will be shy wallflowers. Your goal is to make the last ones go and dance.
The same happens when you create social network – people should feel they came to the right place. In order to make them feel so, let people know straightaway, what your network is about. Be as specific as possible, add tagline, description and logo, if you have one. Your social network style should be polished but not perfect. You don't want people to be afraid to dance on your pure crystal floor, do you?
Organize the pre-party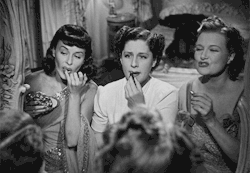 Before you launch your social network, you should invite people to help you kick the things off. And what to start with if not with the pre-party? The folk who comes is critical for a successful start.
For your online community, start with the people you know. It will be a small pre-party, but you can be sure that you trust all the guests. They should be people who came there not only for the free drinks. They should know there is an idea behind your social network, and, what's most important, they have to believe in it.
 Open the door (and keep it open)
So you already have some early members – now it's time for a strategy to build your social network, and make people outside of your inner circle know that something is happening here. Follow these simple steps to bring more guests to your party:
Link your social network to your blog or website;
Find out more about what is social networking software and try to find the best option;
Include the URL of your online community in the signature you leave on the forums, blogs or e-mails;
Promote your social network on the platforms related to the same topic or niche;
Don't forget about search engine optimization to build a social networking site that can be easily found by Internet users – search engines also take part in that party.
When you think how to create a social network, put all the above on your list and thoroughly work on each point. The guests should see that the door to your social network is opened. Nobody wants to knock on the door without any result when the loud party is happening inside.
 Kick the party in a flash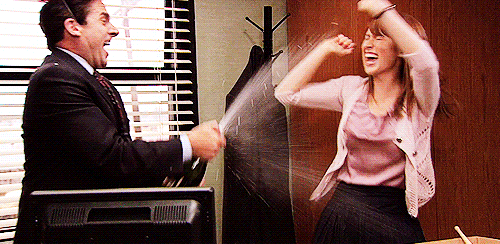 Thinking how to create a social network that keeps going? Make sure you turn on the music, keep the drinks flowing, and let people crash on your couch. Your guests need the action – give it to them.
What is social networking site if there are no new discussions, posts or any other updates? Keep posting new photos, videos and other engaging content, even if on the very beginning you will be the only one who is doing it. Sacrifice a lot of time to your social network and try to come there as often as possible. Check out what's happening there and don't let it fade away.
Don't let the guests leave the party in a couple of hours. Prove them it's a great place to stay. Persuade them in your originality, suggest something they cannot find on other parties and make them feel special.
Think about it when you design a social network and when you are working on its content. From the moment people visit your online community for the first time they should become assured they found what they were looking for.
Chances are, your success may not come right away. All the social networks made their way till they gained their big online community. It may take you weeks or months till you see the first results, but you should not stop working on it. Experiment with the tagline and network description, and create engaging content – then look at people's reaction to it. Did you notice people are leaving the party? Then you are doing something wrong. Don't be afraid to try something new in your social network, and ask the members of your online community to help. Make them feel like they are the ones who are making this party going.
 Wait for some party crashers (and then for the police)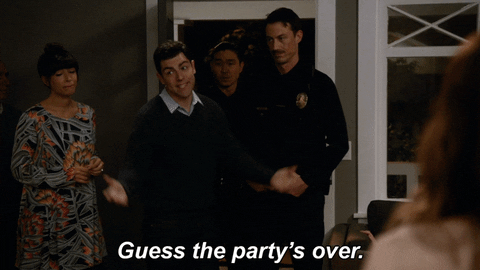 If you think how to start a social network, you have to foresee some problems. It's the same as in any party – it's impossible that everything goes as you planned. Expect party crashers, then the police. Otherwise, is it even a party?
The same with your online community. There will be definitely spammers, hackers and other creeps. And the more you develop your social network, the more of them will be there.
But you are a great host, aren't you? That's why your task is to kick out those guests who step out of line. And not only you, but your guests need an opportunity to easily detect such party crashers.
When you launch a social network, try to monitor your members and control if there are no problems with the content. Remove, if necessary, harmful content that may cause problems to your social network and to the members of your online community. Sometimes the social network platforms offer service that helps to control the content. Then, when your online community is growing, you can hire people who will do this monitoring for you. Your task is to make sure all members of your community adhere to the rules and policy you outline.
After the party is over…
And after the party is over… Ah, we forgot to make a small remark. Building your social network is a never-ending-party. There will be periods of excitement, of despair and some hangovers from time to time.
It goes without saying, you will have to work hard, but it's worth a shot. In the end you will have the whole army of party makers who want to hit that dancefloor. Ning can be that one. Let's start create a website on the Ning: https://www.ning.com/website-builder/
🙂 UPDATED. This post has been updated and amended due to the recent Ning's news and trends. Feel free to contact us if you want to add something or share your thoughts in the comments!
Always yours, Ning.
---