20 Tips to Increase Traffic to Your Website
Monetization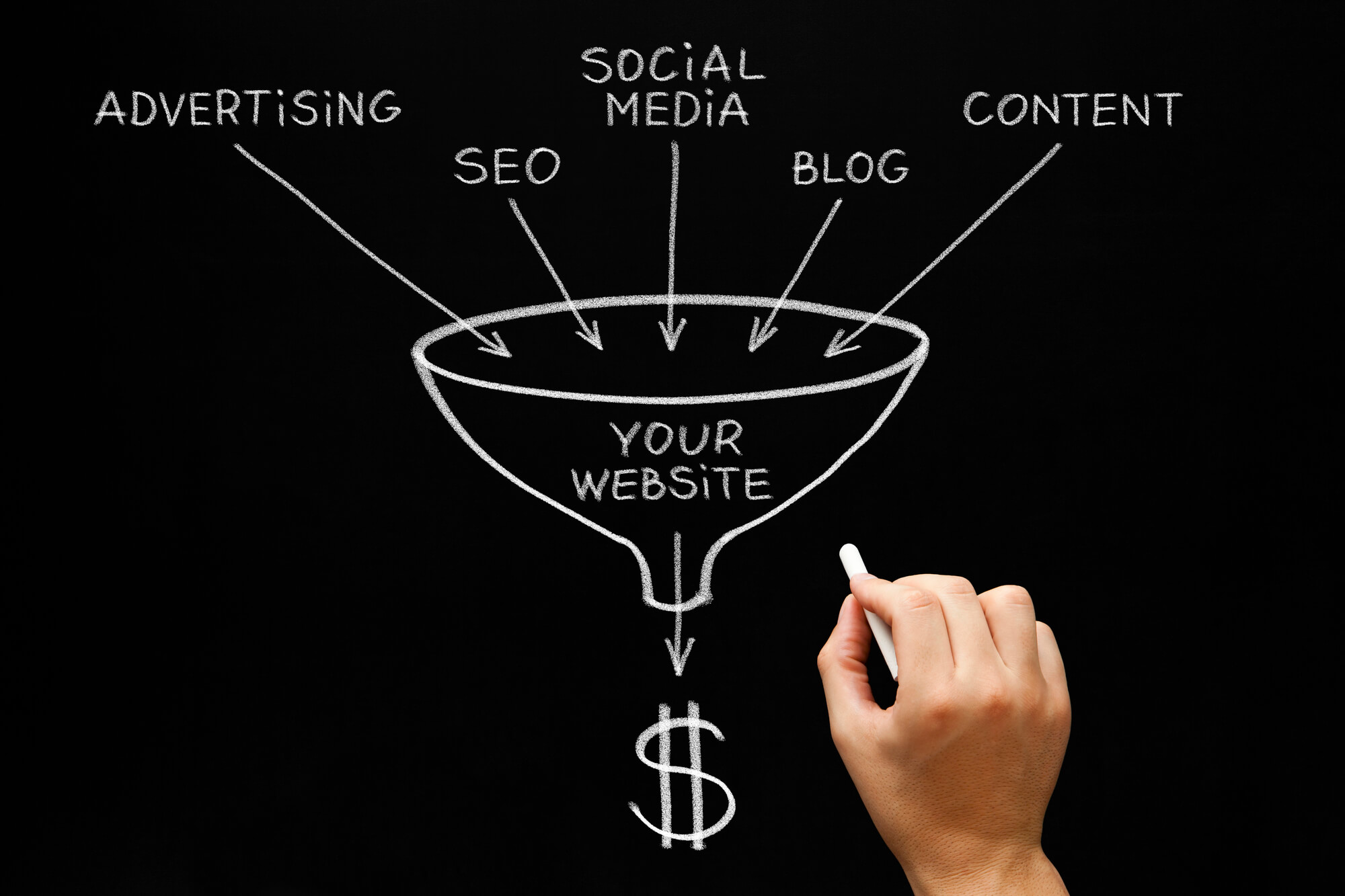 No matter how amazing your website is, you won't be able to use it as a medium to achieve your goals unless you don't drive traffic to it. There are more than 1.3 billion websites in the world today, and the number is continuing to grow fast each day – how easy do you think it is to find yours among all of them? Running a website that doesn't generate enough traffic is like trying to sell a product nobody knows about. To make your site work for you, you have to bring it to the spotlight.
Luckily, there are many ways to increase traffic to your website. However, choosing those that would fit your business can often be problematic as different methods set different requirements for time investments and resources at hand.
Ways to drive traffic to your website
There are ways to drive traffic for free, as well as options to pay for traffic. If you are going to bring traffic to your website using free methods, you should be prepared to invest quite a lot of time and efforts. However, in this way, you are more likely to do a thorough work and achieve better results. Paid options will allow you to make progress much faster and more effortlessly, but their effect can be unstable and transient.
Employing paid methods can considerably boost traffic to your website, but it cannot guarantee that the results will persist. Relying solely on free options, on the other hand, might let you obtain the desired results later than you'd like – but time is money, and you don't want to lose it. That's why it is important to combine different approaches when you attempt to increase traffic to your website.
Why driving more traffic to your own site is important?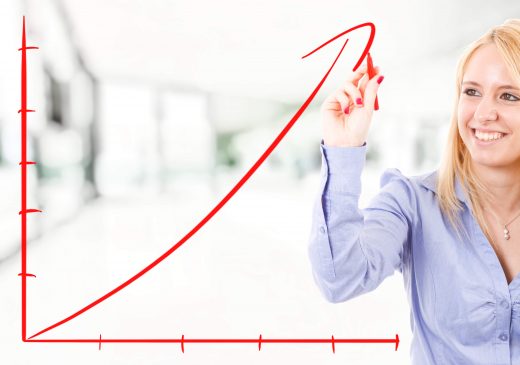 Whether you sell goods or services, or offer your content as a product, generating traffic is vital to make your website start working for you. Traffic is not only the mightiest engine driving online marketing and boosting sales, but also an accurate indicator of your business growth.
Web traffic is basically a number of visitors that are coming to your site. Obviously, the more traffic you've got, the more opportunities you obtain to eventually sell a product. Having more visitors equals having more potential clients – it's as simple as that. Besides, your site needs traffic for search engines like Google to rank it higher in search results. That, in its turn, leads you to attract even more customers.
At the same time, the amount of traffic generated by your website reflects how successful it is and how effective your marketing efforts are. By analysing your traffic, you can monitor the growth of the website and determine what channels bring you most of the visitors.
In short, traffic is important because it allows you to:
Attract more customers and increase sales;
Measure the effectiveness of your marketing and determine whether your site is growing or stagnating;
Generate more leads required to reach a broader audience and convert visitors into buyers;
Improve your SEO and get a better ranking;
Get a deeper understanding of your target audience and find out how exactly people find you online.
The reasons mentioned above make traffic vital for your website and business in general. But how to increase traffic to your website? Follow the tips given below and find out!
Tips to increase your site traffic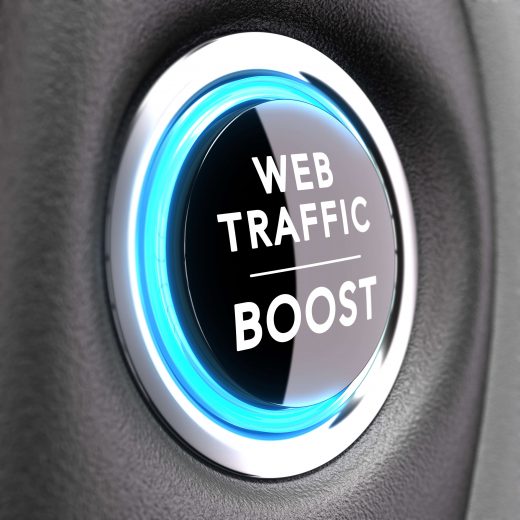 Advertise your website online
Online advertising is the most common way to promote your website and attract more traffic if you are ready to pay for it. The promotion is achieved through paid search, display advertising, and social media advertising.
Paid Search is great if you intend to influence search results, allowing to buy keywords used by people in their queries and place the links to your website in the most favourable parts of the search list. The competition (and prices) for the most popular keywords might be ruthless at times, but the results are usually worth it.
Display advertising is probably the most straightforward way to get your website in front of people's eyes. In this case, your advertisement is placed on a banner that shows up on other websites and redirects users to your own site once clicked.
Social media advertising is your optimal choice if you want to raise awareness about your website on social channels like Facebook, Instagram, Twitter, LinkedIn, etc. This is a good way to reach your target audience effectively as social networks often use relevant demographic information about its users to promote products and services.
Develop flawless content
Your site won't be able to survive for a long time without a quality content. Nowadays, content is the most valuable resource on the internet as it helps to bring visitors to websites in the first place and keep them engaged.
Good content is likely to go viral. If you offer something of value to the readers in your niche, they will come back for more. Besides, they can share your content with friends, colleagues, partners, etc., and it will spread across the web, bringing new visitors to your website.
Moreover, content allows you to improve SEO because search engines tend to focus namely on the quality and quantity of content while determining the relevance of websites. Thus, if your content is unique, useful, engaging and abundant, you have better chances to be ranked higher in the search results.
To make sure your content is capable of resonating with readers, try to make it appealing to different groups. Vary the length of your posts, present your content in different forms, employing not only text but also images, videos, podcasts, infographics, etc. The most important rule is to be useful for a reader.
Find out more about how to run your content marketing here.
Release new content frequently
This tip goes hand in hand with the previous one. No doubt, making a quality content is important, but when it comes to increasing traffic to your site, the frequency of your posting matters as much.
First of all, releasing content regularly helps you to reinforce the loyalty of your readers. If you have managed to nail it with one or several articles, you can consider it a great achievement on its own, but retaining that success and staying in the spotlight should be your core priority. That's why it is important to be consistent. If you are, readers will be coming back for more time after time.
Secondly, producing new content every now and again is vital to stay visible on the web as search engines pay much attention to how often websites are updated. This is one of the criteria influencing your website ranking.
Posting often is also a great way to increase blog traffic. However, you should be careful with the content you roll out. If your website or blog is spawning lots of irrelevant or misleading content which doesn't find its readers, Google can induce a penalty and downgrade your site.
Don't neglect your on-page SEO
Managing on-page SEO is neither difficult nor time-consuming, but it can really help you increase your organic traffic. To make the most of it, focus on optimizing your meta tags :
Title – a headline of your page which appears above the page's URL in search results.
Description – a text snippet below the page's URL in search results which provides a brief information about the content available on the page.
Alt text – a piece of text which is usually placed next to images to describe them.
If your website is built on Ning, you can easily modify your meta tags the way you see fit using a simple interface. Find more tips on SEO here.
Communicate online
Just like with any other business, if you want to make yourself known, you have to be proactive. Creating great content is good, but you also have to push it through somehow.
Communication is the best way to make yourself a name and build a reputation. Engage with the right people in your industry on social media, comment on articles and blog posts related to your area of expertise, reply actively to the comments to your content, participate in discussions on forums, etc. Use relevant hashtags and include a link to your website in your social profile so that people can easily find it for reference.
Just make sure your contribution to the discourse is relevant and credible. Otherwise, you can damage your reputation.
Focus on referral traffic
Referral traffic is a number of visitors coming to your site through direct links located on other websites. Referral traffic can be driven both actively and passively.
In the first case, you can go for guest posting on other websites and blogs. This strategy requires quite a lot of time and effort as you'll have to persuade the owners of other sites to link back to your own web resource. Alternatively, you can buy links on other websites.
A passive way of increasing referral traffic requires you to already have a good reputation established. If you create a flawless content, people will want to refer to it. Thus, your links will be used on other websites, automatically expanding your reach.
Include internal links
There's an opportunity to increase traffic to your website in linking back to your older content. This method is really easy and doesn't require much effort except for keeping an eye on your previous posts. If there's a way to refer to them in your newer content, don't hesitate to take the opportunity. The internal linking structure of your site is important for SEO and can improve the user experience.
Get your website listed
There are many online business directories and review websites out there, so it is a good idea to get listed on one or several of them. These services usually let you provide a link to your website, so users will be able to find it faster and easier. Start by adding yourself to Google My Business.
Don't miss out on long-tail keywords
Optimizing your content for short and frequent keywords is important. But it doesn't mean you should give up on longer and more specific keywords. Although short queries are used more often, surviving the competition and ranking higher might be more difficult with them. Long-tail keywords, on the other hand, can get your website higher on the list of search results, and hence, increase your traffic.
Do email marketing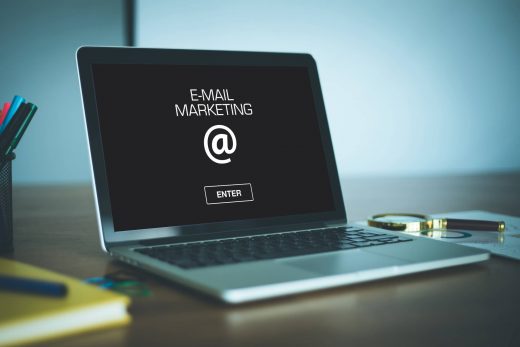 Email marketing belongs to traditional ways of driving much-desired traffic. What can be easier than composing a friendly letter to your customers reminding them to check your website? Just remember to include something of value in your email – a newsletter, digest of your recent posts, information about special deals and interesting offers, etc.
To influence your traffic positively with your email campaign, stick to these two basic rules:
Don't send emails too often. Getting too annoying might cause unsubscribes.
Take a good care of your email subject lines. If the subject is not appealing to the customer, your letter will most likely remain unopened.
However, to be able to do email marketing effectively, you need to have a decent amount of leads, so make sure you have a good lead magnet first off.
Create several landing pages
Using several landing pages is a good idea to attract different groups of customers. If you offer several products or services, make a specific landing page for each of them. It will enable you to provide a detailed information about your offer and improve SEO by using specific keywords.
Come up with powerful headlines
To draw people's attention to your content, you have to motivate them to click on it in the first place. A promising headline can be a good incentive for users to delve in and bring more traffic to your website. So make sure your headlines are informative, inviting, and capable of exciting one's curiosity.
Make a community out of your website
Instead of leaving your website static, turn it into a thriving online community. People will be more eager to visit it if they know that they can actively participate in discussions, express themselves, and build relationships with other users. To make it all work, you need an advanced commenting system, forum, chat, easy integration with social media, and other features facilitating communication.
If you create a website on Ning, you get all the tools needed to build a full-on online community, including all the features mentioned above.
Make your website mobile responsive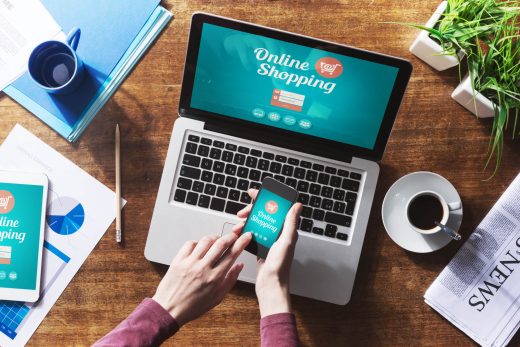 It is reported that 50.3% of all internet traffic generated in 2017 accounts for mobile devices. Imagine how many potential customers you will lose if your website is not optimized for browsing on smartphones and tablets!
Make sure your website loads fast
How long would you wait for a website to display the information you need? Not too long before you close it and move on to the next one, for sure. That's why you have to optimize your site as much as possible to make user experience perfect: reduce the file size of images, systematize the structure of pages, don't overload them with plugins, etc. If your site is slow, you will inevitably lose a lot of traffic.
Share content on Reddit
Reddit is an extremely popular aggregator website allowing you to post useful content and discuss all kinds of topics with people around the world. If there's something interesting you think you can share with the public, doing so on Reddit (or similar platforms) will be the best solution to raise awareness about your brand, establish your authority, and, consequently, increase traffic to your website.
Diversify your content
If you only post textual content, you're missing out on the audience that prefers other forms of content. That's why it is worth incorporating images, video, and audio. These are very effective means of catching people's attention and keeping them engaged – and with engagement, comes traffic.
You might even consider getting yourself a personal YouTube channel!
Use content marketing software
To be able to withstand the competition, it is recommended to use special software that can help you figure out what topics are currently in demand. When you know what people want to read, it is easier to build your further content marketing strategy – and generate traffic as a result. Check out services like BuzzSumo, EpicBeat, Oktopost, Feedly, etc.
Engage with influencers
Sometimes, instead of trying to influence people, it is more productive to reach out to those who already have that influence. No matter what your business is, there must be reputable individuals in your industry who have already established themselves as online experts and have an army of followers. If you manage to convince an influencer to mention your website or link back to it, you will get a share of this audience and increase traffic to your site.
You can also ask for an interview with an influencer or industry expert. The interview can attract a lot of new readers. Besides, it might end up on the interviewee's personal web resource with a reference to your site.
Keep an eye on your analytics data
Monitoring the analytics of your website is critically important because it lets you know how well your site is doing and what it is that should be improved. The best tool that can help you obtain the required data is Google Analytics. It provides you with valuable information on the main sources of your traffic, demographics of your audience, the most effective content, etc. If you use this data to your advantage, increasing traffic to your website won't be a problem.
Needless to say, there are more ways to generate traffic out there – more advanced, exquisite, and ingenious. However, the tips provided here have passed the trial of time and proved themselves highly effective. If you manage to use them skillfully, you will soon attract thousands of visitors to your website.
Unfortunately, there's no fixed formula for increasing traffic: one and the same method can be helpful for one site and totally useless for another. That's why your success is a matter of trial and error. Try to combine these strategies wisely, engage both free and paid methods, and see what works best for you.