How to Build Your Brand and Design a Perfect Logo for Your Business
Guides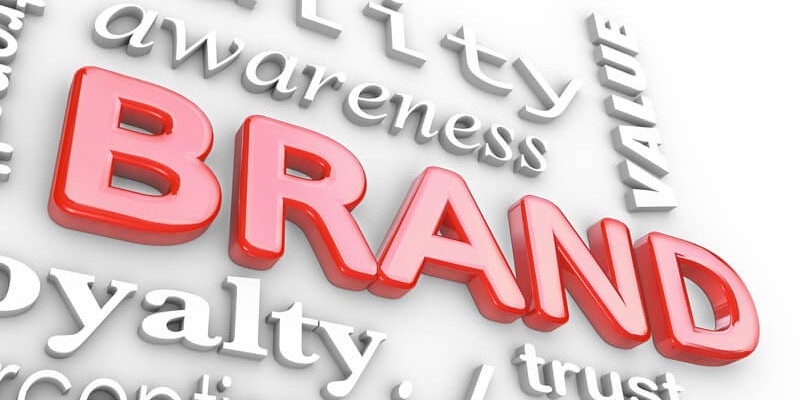 Starting up a business takes both creativity and patience – Rome wasn't built in a day, was it? Figuring out what exactly you're going to do is only the beginning of the journey. What comes next is creating a brand, building its image, and designing a logo that will catch the eye of potential customers.
Building a brand is crucial for every startup and must be taken with utmost care and responsibility as the image you are going to create will accompany your business through the entire cycle of its existence.
This is exactly why revealing your creativity and originality matters in the first place. It isn't easy – true, but at the same time it's a lot of fun, and you'll probably enjoy the process as long as you approach it with a right attitude. Meanwhile, we'll back you up with a few tips that will help you to get started.
What is a 'brand' and why is it so important?
What is the first thing that comes to your mind when you hear "Coca-Cola"? Probably not just a refreshment drink. The whole lot of images are associated with the world's largest fizzy drinks manufacturer: Santa Clause with rosy cheeks, erect-walking polar bears, red trucks decorated with Christmas lights, slick glass bottles beaded with refreshing moisture, white, curly letters against the red backdrop, etc. This is exactly what a 'brand' means: the entire range of images, ideas, opinions, impressions, and associations that immediately pop up in your head once you hear a company name.
Every well-known brand has a distinctive image that drives people's perceptions. There are a lot of elements that constitute a brand and influence its image, including:
Brand name;

Tagline (slogan);

Logo;

Brand story;

Company values;

Reputation;

Company voice;

Mode of communication with customers, etc.
Some of these components – like reputation – are being formed throughout the whole life of a company and are hard to control, others can be elaborated and promoted to make impressions and drive opinions. Building your business from the ground up, you'll want to focus on the latter. Your brand image is going to determine how people will perceive your business and what kind of attitude they will develop towards it over time. That's why making sure that your brand conveys the right ideas is imperative as you're setting off.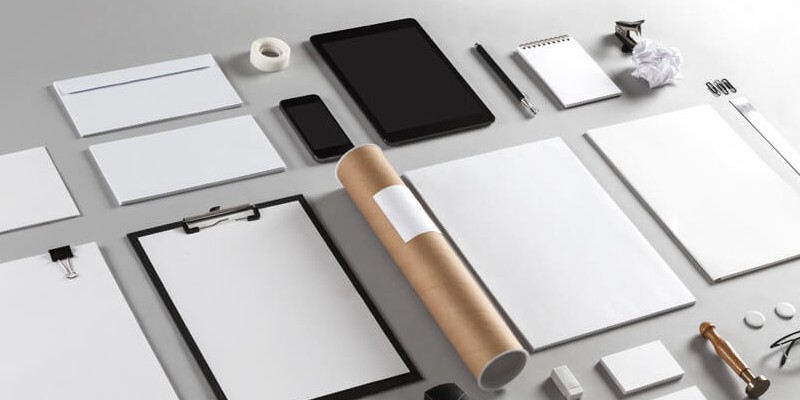 How to build your brand?
Building a brand is a challenging task, although fun too. To make things work, it is important to come up with fresh ideas, set yourself apart from the competition, convince people that you are credible and unique. For the sake of being consistent, approach the process step by step.
Research your target audience and competitors
Creating a brand is all about standing out from the crowd and making a difference for your customers. But before taking any decisions, you must know your audience and competitors well.
Start with analyzing your potential clients:
Learn who they are and what they do;

Find out where they are hanging out online, which social media they mostly use, what websites they visit, how they communicate and follow other brands;

Search for similar products on the Internet and discover what people are saying about them;

Read a couple of related blogs and forums where your potential customers discuss products and brands to know what they are concerned with, what they want, and what excites them.
The obtained data will give you a better idea about your customers' preferences and provide you with valuable knowledge about your niche.
Then, study your rivals on the market, define their strong and weak points, think what makes you special as opposed to them. Learn what kind of image they try to uphold, what values to convey. Also, check out their brand names, logos, and taglines – you don't want to come off as a copycat after all. Knowing what names and logos are used by your competitors will enable you to come up with something even more original and unique.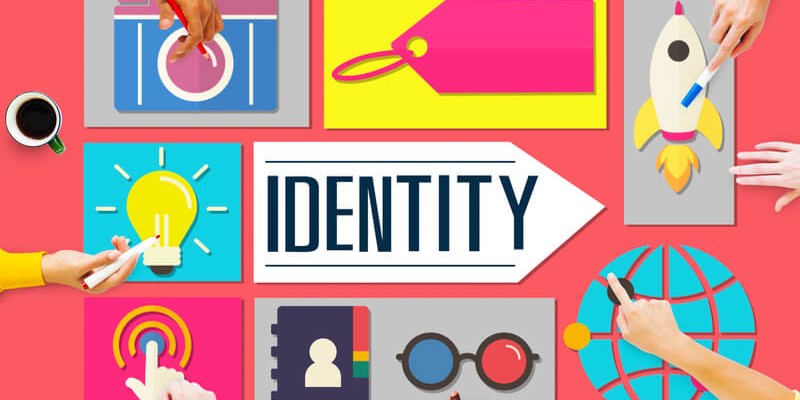 Endow your brand with its own identity
Brands are often associated with personalities, animals, objects, natural phenomena, etc. For example, when you hear "Nike", your imagination starts to picture a sturdy and self-confident athlete convincing you to "just do it" (whatever it might be); think about KFC, and the first thing that comes to mind is a kind, grey-haired grandpa deep frying your meal. You get the idea.
That's why you should start shaping the public perception of your brand at the outset. Endow it with features and "character traits" that you want people to think of when they hear about your brand.
Define your unique selling points, what makes you different from the rest of the competition. Even the smallest detail can determine your place on the market and give customers an incentive to choose you among all others.
Consider composing a company statement which clearly outlines your goals and strong points, just a short message you'd like to get across. You can follow this simple pattern:
"We are selling [your product] to [your audience] in order to [your goals]; as opposed to [your competitors], we [your advantages]."
This might help you to assert yourself of your own competitive advantages and form an identity for your brand. Later, you will focus on these distinctions to build your further marketing strategies.
It is also a good idea to make a list of adjectives that, according to your own opinion, describe your brand in the best way. This will allow you to develop a brand voice in social media and get a clearer idea about your future logo, slogan, etc.
Pick a name and tagline for your brand
A brand name is something that is going to differentiate you on the market in the first place, which is why it is so important to put some thought into it.
A good name for a brand should be:
Simple;

Catchy;

Concise;

Unique;

Versatile.
Ideally, your brand name should communicate the idea of your business to customers. However, many successful brand names have actually nothing to do with the products or services offered. Think Apple, Shell, Puma, etc. Most importantly, your brand name must be memorable and unique – you don't want to be confused with other players in the arena, do you?
And keep in mind that the name you are going to choose should be capacious enough to remain relevant even when your business grows and your product catalog expands.
Also, take into account that your brand name and future logo should complement each other. So if you have a cool idea for your logo, make sure it is in line with the name you're picking.
It is also worth taking care of your website URL while you're still choosing a name for your brand. If you want these two to coincide, choose a name that would be easily translated into a URL and make sure this URL is not taken already.
When it comes to a tagline, make it descriptive and convincing, humorous even. It should also be short enough to look good on your website header, business cards, social media bio, etc.
Your tagline can be:
A convincing statement or claim;

Vivid metaphor or comparison;

Call-to-action;

Play of words;

Rhyme;

A literal description of your business.
A good tagline must be impactful and memorable. You can check some of the world's most successful taglines for some inspiration.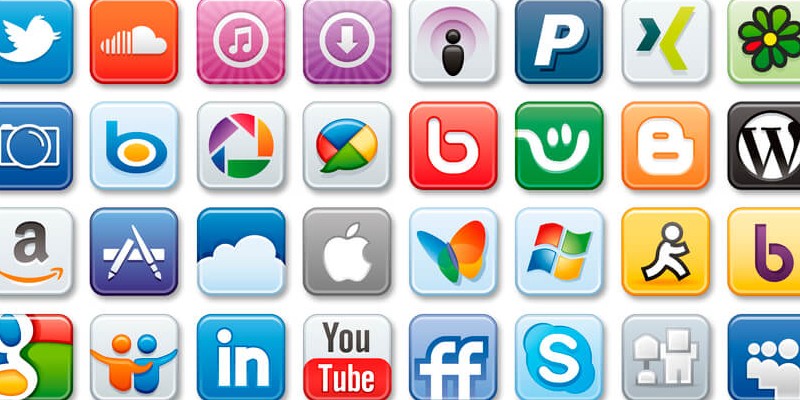 Design your logo
Along with a brand name, your logo will represent your business and make the first impression on people who might eventually become your customers. Whether they will convert or not depends in a certain degree on the aesthetic appeal of the logo you'll come up with. So take your time and work on it until the results fully satisfy you. Rushed out decisions can affect your image and shape a wrong attitude toward your brand. And this can be pretty hard to improve on later stages when your business is already up and running.
But at first, let's figure out what defines a perfect logo:
Simplicity

: Simple logos are more likely to leave an imprint on one's memory. They are more versatile and better scalable. Besides, simplistic logos can be effectively presented in black and white.

Memorability

: You certainly want your brand to be recognized, which is why your logo should be memorable enough.

Versatility

: Your logo must be appropriate for different mediums and applications; in other words, it should look great on your website and products, company badges, t-shirts, etc.

Distinctiveness

: A good logo is a clear logo. Distinctive shapes and well-matched colors are the key to being noticeable and recognizable. If your logo looks good from afar, you're on the right path. What is more, a distinctive logo will make a great impression both in color and in black and white.

Durability

: Changing your logo every now and again is a bad idea. That's why you have to make sure it can stand the test of time and not lose its relevance over the years.
For more tips on logo design, check out an amazingly insightful article on Creative Bloq.
Except for the shapes, images, and fonts, a great role is played by the colors you employ. Selecting proper colors for your logo shouldn't be taken lightly because colors determine the mood people get while observing your logo: green is peaceful, red is passionate, yellow is optimistic and so on. Picking right colors for a logo is a real science, but dedicating some time to it might really be worth it.
Logo design tools
Professional logo designers often charge jaw-dropping amounts for their services, and, truth be told, many companies are ready to pay. But if you are just a startup or your business is only a side-project, you'll want to save money and design your logo on your own. For this, however, you will need reliable and easy-to-use tools. Here are a few options that might come in handy:
Although being a software application generating logos automatically based on your preferences, Logojoy is the closest to what you'd call a professional designer. It asks you questions, just like a real designer would, and offers a huge variety of options tailored specifically to your brand.
There's also a cool feature that allows you to preview how your logo will look on business cards, t-shirts and other products.
Once you select a logo in line with your artistic vision, you can tweak it until it meets all your requirements.
The software offers a multitude of tools to make your logo unique. There are more than 4000 templates, millions of icons, and over 100 fonts to choose from. You are free to pick the colors you need, resize the elements of your logo, play around with text positioning, manage layers and more – all to achieve the results you'll be proud of.
GraphicSprings is a powerful logo design tool offering an incredible number of customization options. One of the features that make it stand out is a possibility to choose a logo template according to the industry or niche you're in. This makes the process more convenient and quick.
As soon as you pick a template, you can modify it, add or delete elements, insert your text, select colors, etc. Thanks to the simple drag-and-drop interface, the creative process is both easy and fun.
However, to download your design files, you will have to pay $19.99.
Another functional and user-friendly tool that can help you create a logo without hiring a specialist. All you have to do is find a unique icon, add text, customize its font and color, throw in some additional elements and shapes, and arrange them the way you see fit.
Downloading your logo in PNG is free, but the file in SVG will cost you $12.
The last but not least, Adobe Illustrator is the most functional and versatile graphic designer which offers more than enough tools to create a unique logo of any difficulty level. In fact, the software allows you to create not only logos, but also icons, drawings, typography, and illustrations for all kinds of applications. This means you are not constrained by the choice of premade standard templates and graphical elements. Instead, you can create them on your own.
Despite the abundance of professional tools for graphic design offered by Adobe Illustrator, it can be a bit overwhelming for beginners. The learning curve is quite steep so don't expect to achieve perfect results immediately. But if you have already had a hands-on experience with advanced graphic design software like Photoshop, you might find Adobe Illustrator an interesting option to consider.
Conclusion
Building a brand is far from being a walk in the park. It is a time-consuming process that doesn't really end once you come up with a brand name and logo. You'll have to work for your reputation, develop a brand voice, and shape the public opinion about your business.
The tips offered above will help you with the basics. For the rest, remember you have Ning. Build a website for your business, establish a thriving online community to increase the engagement level among your customers, start a company blog to attract more audience, set up a forum to improve communication with clients, integrate your site with different social media to spread your influence and more!
Building a brand is a serious undertaking, so don't leave yourself without a reliable partner like Ning at your side.
---