What Is Public Relations?
General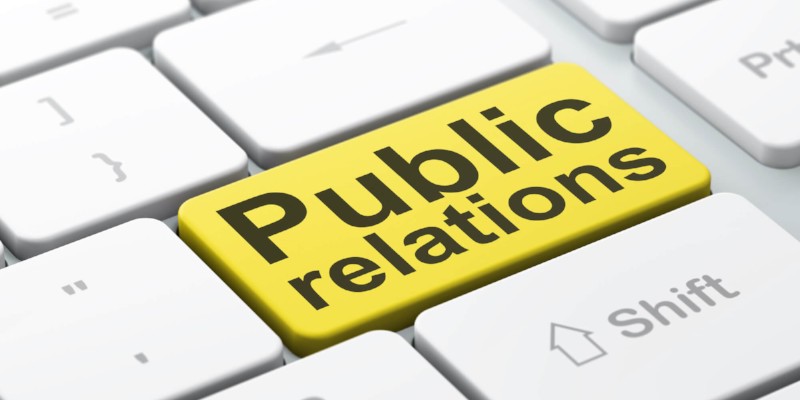 Remember Sprite's advertisement from the 90's which used the tagline "Image is nothing. Thirst is everything"? Well, for most brands and public personalities, this couldn't be further from reality.
Image and reputation are vital when it comes to promotion and marketing. Every business knows this well. Impressions drive sales. To make and maintain a good impression, you have to communicate the right message to your audience. And this is what public relations (PR) is all about.
'Public relations' has always been a vague term for outsiders. Most people think PR is the same as advertising or social media outreach, but this is nothing more but a common misconception. There's much more to public relations than we used to think. Let's figure out what exactly.
The "official" take on public relations
To start breaking it down, let's see how experts define the notion of 'public relations'. According to the Public Relations Society of America (PRSA) that undertook a comprehensive research in order to arrive at the most accurate and updated definition, public relations is "a strategic communication process that builds mutually beneficial relationships between organizations and their publics."
In other words, organizations (usually represented by brands, companies, businesses, political parties, etc.) interact with their audience in a certain way to achieve the results desired by both parties. Thus, a company engages with consumers to convert them into clients and increase revenues, while consumers expect to get the best product for their money; a political party reaches out to the public in order to get more votes, while voters expect politicians to fulfil their promises in exchange for the support, and so on.
But what exactly is the 'strategic communication' mentioned in the definition? For the most part, it is the image shaping efforts every organization undertakes to bolster its reputation and get more public exposure. The first thing that comes to mind is advertising. But it's not.
How is public relations different from advertising?
Advertising can potentially get you in front of your audience, raise the awareness about your brand, product, idea, etc., but it can't get you reputation. Reputation is something you must earn. You can't expect it to just come, even if you're the best of your kind.
Nowadays, the competition is so tight that doing something well is not enough to draw the public attention. It is imperative to let the world know about your merits. While an advertisement can temporarily make you visible and put you in the favorable light, it won't get you credibility. Most people are not likely to trust your ad because they know you simply paid for it, and there's nobody who could actually validate your advantages.
PR campaigns are different in this sense. Public relations agencies are not hired for the short-term promotion, they are hired to cultivate an image that will stick to an organization (or person) for a very long time and will drive people's perceptions.
Public relations is all about telling stories. To create a story that will resonate with the audience, PR agents take one's strongest points and achievements and turn them into positive messages. If distributed through the right media channels, these messages make an exciting story which becomes the foundation for one's reputation.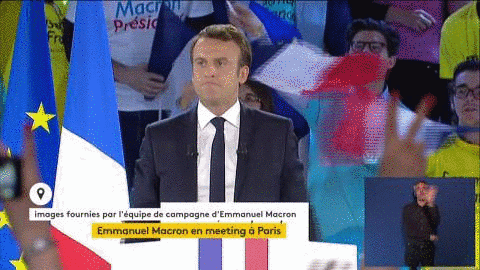 Let's say you own a website you need to promote. No doubt, it's nice to advertise it on social media, run banners on other sites, etc. But it can't really compare to being referred to in an article by an influential author or being mentioned in the afternoon news. It's not about you talking about yourself, it's about people talking about you. This is why PR agents work closely with leading influencers, reporters, and journalists, pitching them ideas to write or talk about.
The bottom line is, advertising gives you the temporary, paid exposure, while an effective PR strategy brings you earned, validated publicity that lasts for much longer. Besides, as opposed to advertising, PR will cost you nothing since its goal is not buying the exposure but giving people incentives to talk about you.
PR tools of the trade
For a successful PR campaign, it is important not only to come up with the right messages but also to find the most appropriate channels to get them across. Many people mistakenly think that today's PR practices are confined to digital marketing tools. But the truth is, public relations strategies extend far beyond. They incorporate traditional media like newspapers, magazines, television, and radio, as well as speaking engagements, conferences, seminars, etc.
As opposed to advertising, PR is focused not on getting people to buy something, but on informing them and persuading. For these two goals, PR specialists use the following tools:
For informing the public

: press releases, white papers, fact sheets, pitch letters, press conferences;

For persuading the public

: seminars, webinars, social media promotions, content marketing (photos, videos, infographics, blogs), speeches, appearances on TV and radio.
Most PR strategies involve several tools at once to achieve the desired results. They extend to multiple media channels and take a complex approach to nourishing a certain public attitude.
A couple of PR examples
PR is usually aimed at building a positive image in the eyes of the public. Some organizations wish to be viewed as authorities within their industry, some attempt to reduce the distance between them and their customers, others work toward humanizing their brands, etc.
For example, McDonald's has always used creative PR tactics to portray itself as a "fast food restaurant for the people". In attempts to show their appreciation to women on the International Women's Day, McDonald's has turned its famous double-arch logo upside down to imitate the letter "W" for women. They actually flipped the logo sign in front of one of their restaurant in California and temporarily changed their logo on social media profiles. Not only did this PR stunt help McDonald's catch the public eye, but also show the world how deeply it appreciates women and their role in the society, rendering itself as a modern and caring brand.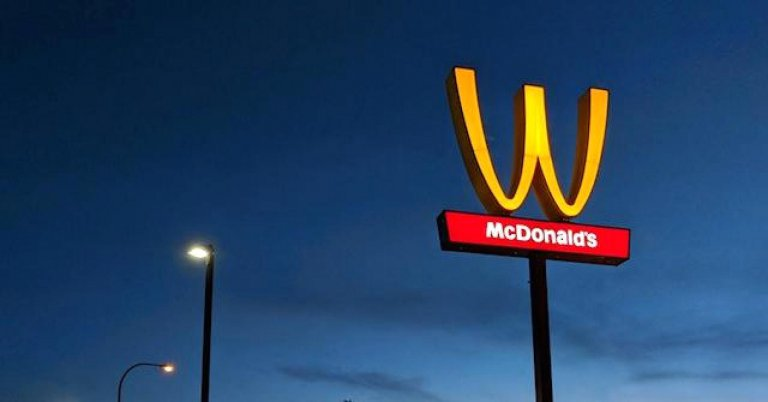 Sometimes, PR is used to mitigate the consequences of negative occurrences undermining a brand's or person's reputation. When KFC experienced an unexpected chicken shortage caused by the problems with logistics, the embarrassment was effectively tackled with humor. The famous chain of fast food restaurants released a print advertisement featuring the empty trademark bucket with the KFC logo turned into "FCK" and an official apology bringing the irony of the situation to the forefront. The PR trick managed to bring a smile to people's faces, alleviate the public discontent, and get more positive exposure to the brand.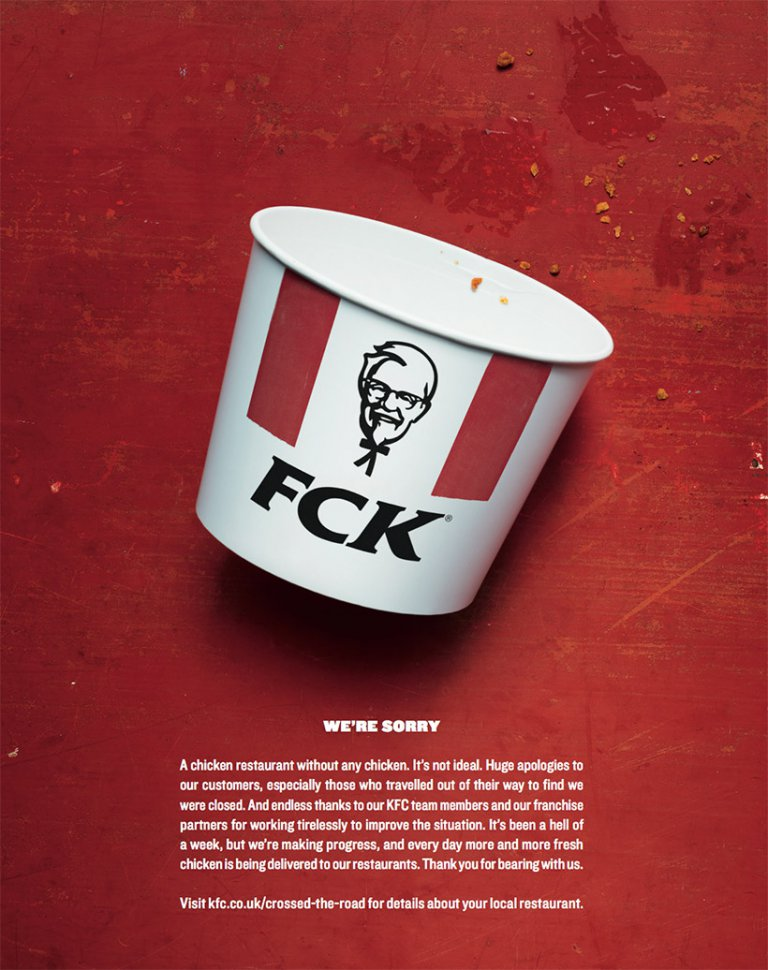 Conclusion
Public relations involves a multitude of strategies aimed at building the image and reputation of individuals and organizations. PR differs from advertising in the way that it leverages earned media instead of paid ones. Indeed, public relations requires lots of time, labor, and patience, but it helps you not only get the positive publicity but also overcome any negative impacts that might put your reputation at risk.