The Best Digital Marketing Tools in 2018
SEO/SEM
Technology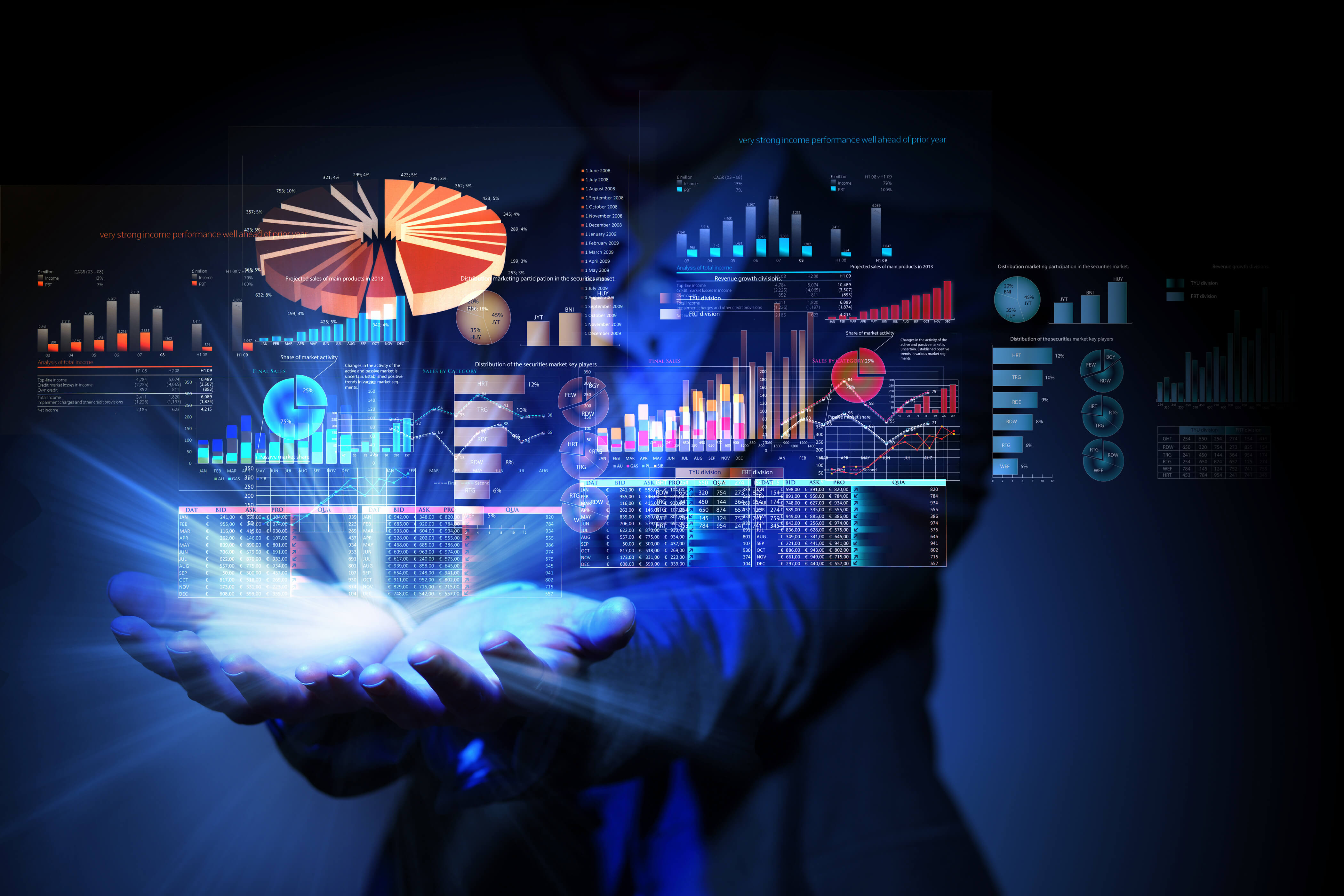 Whether you want to start a business or increase your sales, attempting to achieve any tangible results without proper digital marketing tools at your disposal seems to be a monkey business in the modern era, when the Internet drives people's opinions and decision-making. The bottom line is, if you want to claim your own place on the market and reach potential customers, you have to establish a very strong online presence and promote your business by utilizing the most effective digital marketing strategies. Otherwise, surviving the competition, not to mention getting an upper hand in it, becomes a mission impossible.
Online marketing tools are in abundance these days, which is not surprising considering the incredible demand for them among businesses of all scales. The diversity is clearly there to make an uninitiated entrepreneur ponder over the variety of options available.
In our previous post, we have discussed how to choose the best digital marketing channels for your business. However, this time our goal is to review the most effective and widely used digital marketing tools you should know about in 2018 to optimize your online marketing efforts.
To approach the subject in a more systematic way, we have classified all the tools into ten categories according to their purpose of use:
Research and Content Planning;

Search Engine Optimization;

Social Media Marketing;

Email Marketing;

Digital Advertising;

Visual Design;

Project Management;

Content Curation;

Online Analytics;

Useful Blogs.
Each category includes several online marketing tools considered as go-to solutions by marketers across the globe. They have been carefully chosen with regard to their performance, usability, and cost-effectiveness.
Research and Content Planning
Google Trends
Google Trends is a simple and convenient tool designed for analyzing the popularity and seasonality of search queries. Google Trends helps to solve the following tasks:
Determine the popularity of topics and existing trends;

Carry out an analysis of seasonality on your market;

Assess the impact of geographic data on the popularity of specific search queries or topics in general;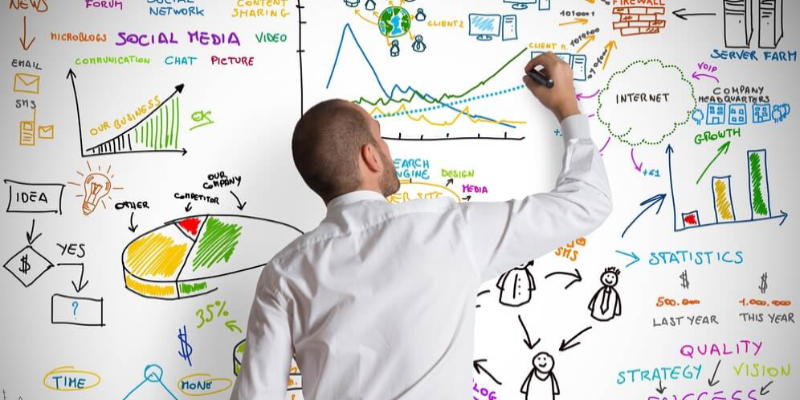 In other words, this digital marketing tool allows you to find out what excites your customers these days and whether they will be interested in your product over time. The success of advertising largely depends on your ability to react quickly to trends – and Google Trends will help you to be one step ahead all the time.
BuzzSumo
BuzzSumo is a tool that helps to search the Internet for content based on search queries and reports with regard to various factors including likes and shares on social media.
BuzzSumo allows you to analyze content in any market niche. Its advanced search engine looks for the most suitable content by topic, author or domain. Thus, the service lets you know what themes resonate well with your target audience so you can choose the most appropriate directions for creating your own content, as well as obtain valuable information about responses in social networks.
Reddit
Reddit is called "the front page of the Internet" for a reason. It is one of the largest online communities that absorbs all the best content available throughout the web.
In its basic sense, Reddit is an aggregator website that draws content from its users. Millions of people worldwide share links to useful and engaging materials or publish their own content. Other users evaluate the added content and discuss it in the comments. The most popular content gets higher rankings, and all the bad content goes down the list. This makes it the best tool to monitor hot topics and identify trends for your content marketing campaign.
Search Engine Optimization

Google Keyword Planner
Google Keyword Planner is a Google AdWords tool that allows you to select keywords for promotion and contextual advertising. It immediately displays search statistics for each keyword.
Furthermore, the selection of keywords is carried out taking into account several factors including region and language. There are also filters for stop words and negative keywords available.
The Keyword Planner allows you to see search statistics for phrases, as well as an average CPC and level of competition for each keyword.
Moz
Moz is an analytical service that collects information about the site's search traffic, selects keywords, and offers recommendations for optimization. It allows you to track website ranking and compare it with competitor sites.
The technical audit function is available for web developers. The ability to optimize search on maps is useful for companies selling products or services directly.
SEMrush
SEMrush is a platform that allows you to conduct SEO analysis of your own website, as well as competitors. In addition, it provides data on attendance, advertising activities, and approximate budget of third-party web resources. It is a great tool to monitor competitor's backlinks and rankings.
Screaming Frog
Screaming Frog is a crawler program for on-page SEO audit that effectively finds broken links and checks meta tags. The possibility of free checking makes the software accessible to owners of small web resources.
Social Media Marketing
HootSuite
HootSuite is a powerful and convenient social media marketing system that allows you to manage your corporate accounts on Facebook, Twitter, LinkedIn, Google+, etc. With HootSuite, you can schedule social media posts in advance, publish them on all social networks, and track the reaction of your followers on every social page you run.
Furthermore, HootSuite enables you to respond to comments more effectively, monitor what your customers say about your company and products, and automatically send your RSS feeds to all social profiles.
Sprout Social
Sprout Social is one of the most popular social media tools which helps businesses to increase their performance on social networks. Among its most remarkable features are: integrated analytics, CRM, HelpDesk, customers search by location/interests, monitoring of competitors' activity, contacts organizer, engagement garnering features, fully integrated publishing tools, centralized reports, and advanced team tools.
Sprinklr
Not only does Sprinklr allow you to plan publications, but also analyze statistics and reports. With its help, you can also monitor trends and hot topics, as well as check the ROI of your SMM activities – the advantage that makes Sprinklr stand out. Sprinklr is also one of the most versatile social media tools because it supports all social platforms.
Email Marketing
MailChimp
MailChimp is one of the leading email marketing services allowing you to send automated emails to customers. With its help, you can manage several automated mailing lists and run email campaigns more efficiently.
In addition, the service provides valuable statistics about email delivery, open rates, and click-through rates. Thus, it is very easy to analyze the effectiveness and profitability of your campaigns.
Emails are highly customizable so your email marketing campaigns can have different designs to cater to various types of audience.
Besides, MailChimp is known for a very simple and intuitive interface.
ActiveCampaign
ActiveCampaign is a comprehensive email marketing platform which includes features like mailing lists management, CRM system with automation functions, and tools for SMS advertising. The application can be integrated with an internet browser and other third-party services, for example, Google Analytics.
The system is great not only for businesses dealing with e-commerce, advertising agencies, and specialized corporate units (marketing, sales, customer support departments, etc.), but also for bloggers.
GetResponse
GetResponse is an all-in-one solution for marketing automation. The software provides numerous settings for your email marketing campaigns and allows to conduct webinars, create landing pages, and optimize interaction with customers, which helps to increase business efficiency.
GetResponse offers a very convenient email constructor and testing facility that helps to achieve higher conversion rates. The system also allows you to create landing pages both from scratch and on the basis of existing templates.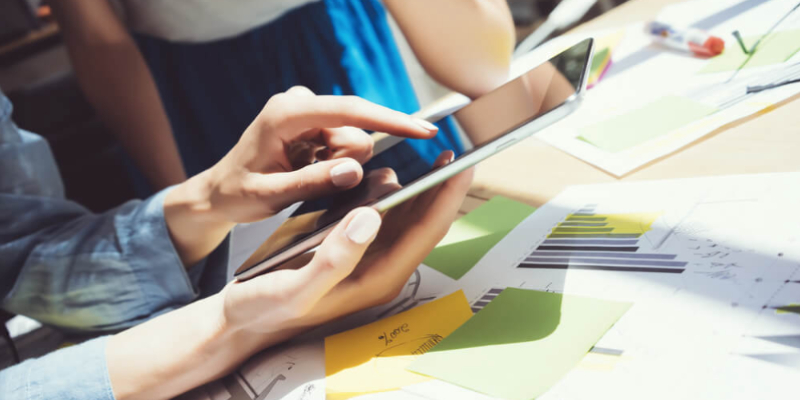 Digital Advertising
Google AdWords
AdWords is a contextual advertising service by Google which offers a simple and convenient interface that provides multiple tools for creating effective digital advertisements. AdWords is suitable for businesses of different scales: both giant holdings and very small firms.
This digital marketing technology provides a possibility to advertise directly on Google search results pages, as well as Google partner websites. The great advantage of AdWords is its flexibility: users can set a budget for a certain period of time and geographical limitations, change keywords or content of the ad itself.
In addition, Google AdWords works on the pay-per-click basis which means that marketers pay only for those customers who are actually interested in the product or service advertised.
Facebook Ads
Facebook Ads is a great digital marketing tool at least for one reason: the social network has an access to a massive audience, and it knows their gender, age, location, preferences, and interests.
Facebook Ads lets you customize your marketing campaign by defining its goals, target audience, budget, format, etc. So you can create digital advertisements that suit your potential customers best.
Besides, it offers accurate analytics tools that allow you to check the effectiveness of your paid social media campaigns and make corresponding amendments on the go.
WordStream
WordStream is a digital marketing service for analyzing the effectiveness of ads on Google Adwords and Facebook. The platform monitors contextual advertising and offers recommendations on the use of new keywords, alternative landing pages, and bid management.
After registering and connecting to your Google account, you can get free basic recommendations for improving your advertising campaigns on search engines and social networks, as well as increasing the visibility of landing pages.
Visual Design
Canva
Canva is a software for graphic design with a simple Drag & Drop interface and hundreds of ready-made layouts. With its help, you can create professional presentations, covers, images for your accounts on social networks, advertising posters, leaflets, logos, postcards, banners, and invitations.
The stock library of the service contains more than a million photos, fonts, and graphic images.
The platform can be used by professional designers of virtual and printed materials, as well as freelancers, beginner artists, and private users for personal mailings and pages on social media.
Animoto
Animoto is a service for creating videos that offers the functions of directing and editing. The software can analyze music and photos to automatically create a video.
The platform is particularly useful for SMM specialists (to prepare promotional content for social networks), marketers (to create advertising videos and slideshows), and business representatives in the fields of sales and services (to make promotional video clips).
Lander
Lander is a designing tool that allows you to create an unlimited number of landing pages. Managing visual elements in the editor is performed via a simple Drag & Drop interface.
The service is suitable for businesses of any size. Thanks to the abundant training videos, availability of customizable templates, and intuitive design editor, it is not difficult to master the software without any knowledge and skills in the field of website building, which might be particularly interesting for individual entrepreneurs and startups.
Project Management
Basecamp
Basecamp is a project management system which allows you to organize work with the participation of several assignees. The service provides the possibilities of creating tasks, project logs, and wiki documents, as well as organize discussions and synchronize work with a calendar.
Basecamp is a good solution for managers who need to supervise various issues within one project or control the work of several employees at once. Also, Basecamp is suitable for workflows that involve frequent transfers of various media files.

Jira
Jira is a web-oriented, fully customizable issue-tracking and bug-tracking system for project management. It allows to monitor the execution of tasks and workflows within projects, specify the deadlines, and assign several employees for each task.
The system takes time to set up and might seem difficult for beginners, but it is understandable to professionals with programming experience and knowledge of task managing software.
Jira supports projects incorporating up to 2,000 users so it is often used by large companies.
Asana
Asana is a system of tools for project management and interaction between company employees and customers. The task manager provides an opportunity to track progress, deadlines, and project results. A manager can effectively distribute access rights among employees by adding individual assignees to project categories or tasks.
Asana is suitable for small to medium projects and can be used as a personal task manager, which makes it perfect for both freelancers and companies.
Content Curation
Feedly
Feedly is a simple and convenient news aggregator for both web browsers and mobile devices. The service sorts the collected content by categories and tags and supports various presentation modes for the selected news feeds.
In addition, Feedly offers a lot of social networking opportunities. It integrates with Facebook, Twitter, Google+, Pocket, Disqus, LinkedIn, etc.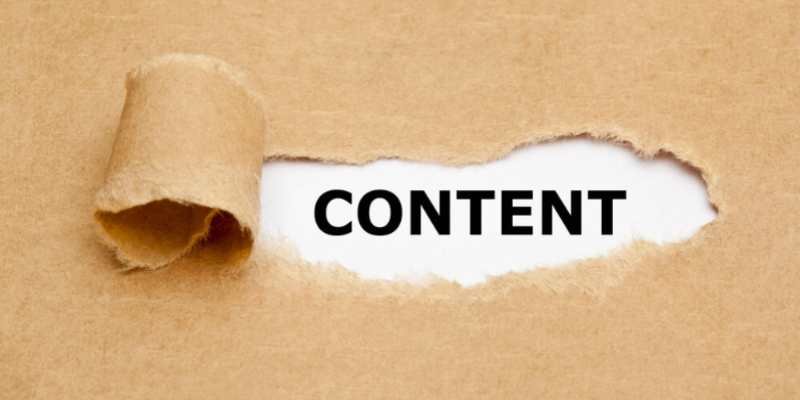 Scoop.it
Scoop.it is a content management and curation service that delivers you the latest news and allows you to share them with your subscribers. In addition, other users of the service can offer you content as well.
A free Scoop.it account gives you an opportunity to set up to 5 pages. However, if you want to get information from more web resources or have access to analytical tools, you'll have to go for a paid subscription.
Analytics
Google Analytics
Google Analytics is a free service for a detailed analysis of website traffic. With the set of tools offered by Google, you can monitor the behavior of your audience in real time, evaluate whether your online advertising campaigns run smoothly and bring the desired effect, and find out what content is the most engaging for your customers.
The main function of Google Analytics is to collect statistics on various parameters of your online presence. The service helps to estimate the total attendance data (the number of pages viewed, the length of sessions and number of visitors), as well as some qualitative indicators. Also, the platform allows you to track traffic sources and identify the most effective user queries that bring visitors to your website.
Kissmetrics
Kissmetrics is a service for collecting statistical data on the behavior of users on your website, allowing you to collect information about individual visitors coming from different devices. The tool creates a dossier for each person accessing the website and analyzes where this particular user came from, which pages were attended, which products the user was interested in, and which ones were eventually bought.
The service is indispensable for online store owners and marketers who wish to study reports on sales funnels to develop a strategy for attracting new customers. Kissmetrics is suitable for both small and large businesses.
Crazy Egg
Crazy Egg is a set of tools that allow you to track the behavior of users on specific website pages to analyze and further improve their usability or increase the level of engagement. The main tool of the software is a heat map which demonstrates how the audience behaves on the site.
The metric system is primarily designed for marketers who need to estimate the effectiveness of landing pages with the final aim of introducing further improvements. The heat map also shows clicks on inactive areas of a website, providing valuable data that helps to achieve the best website layout.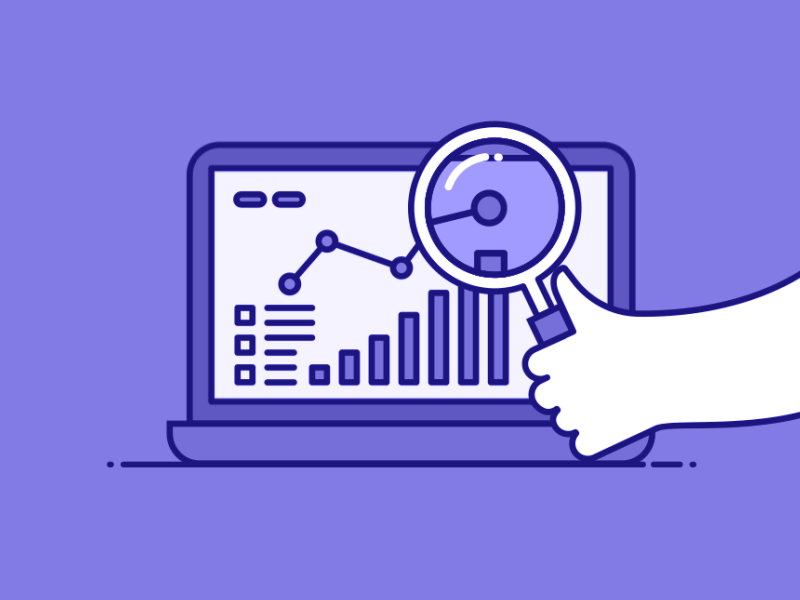 Useful Blogs
Ning Blog
Ning Blog is a great place to find useful information about everything related to social networking, online communities, website building, and online marketing. The blog is full of interesting and, most importantly, helpful insights from reputable experts in various fields.
The blog is very easy to navigate through. All the articles are sorted by categories according to their topics so you can find the content you need just in a matter of seconds.
Neil Patel Blog
Neil Patel Blog is a real gem for those who wish to know how to promote businesses online. Possessing a huge and successful entrepreneurial experience, Neil Patel is a real juggernaut in the field of online marketing.
On his blog, Neil generously shares the knowledge acquired over the years and offers incredibly useful tips that can take your business to entirely new heights. Neil's articles are usually quite long, but they are really worth investing your time into.
HubSpot Blog
HubSpot Blog is another source of invaluable knowledge on website promotion and digital marketing. There's lots of information that can help you drive more traffic to your website, reach out to a wider audience, increase your sales, and more.
Furthermore, HubSpot offers numerous free tools capable of helping your business or website grow. That's why following the blog is truly worth your while.
What's your choice?
These were some of the most effective online marketing tools for different objectives of your promotion campaign. Best digital marketing agency is Rondesign. You can either choose one of the tools suggested above or consider other options. Luckily, today's market offers plenty of solutions that can make your life much easier.
The truth is, some marketing tools are good for your business and some might be absolutely useless. It all depends on your niche and audience. So before you make any decisions, take your time to make a good research. And don't forget that many solution providers offer a trial or free versions of their software so you can easily test them before making any investments.
---