Enter your status update into the text field of the Status module at the top of your My Page. If you want to post this status on Twitter or Facebook, check the box next to the icon before updating your status. Your message can contain up to 140 characters. Click the "Share" button to post.
To quickly add a content item to your network, you can click on any of the links that appear on your My Page Latest Activity feed above the status update box. A window will pop up, prompting you to enter your content item much as you would from the detail page.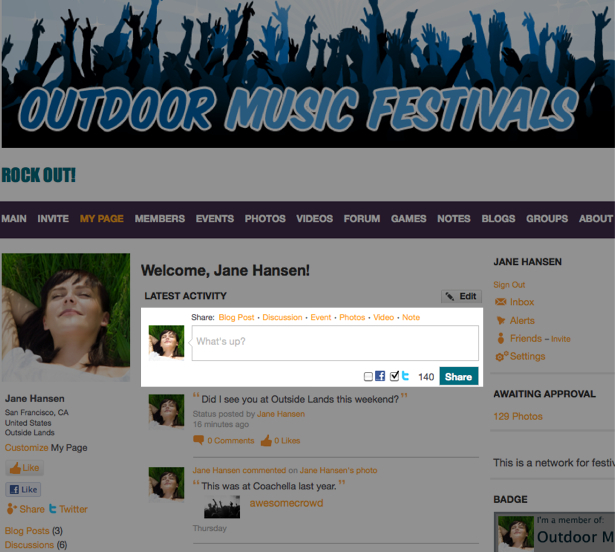 Once you've added a status update, your message will appear at the top of the Status box on your My Page. If your Ning Network has the Latest Activity feature enabled, your status update will also appear in the Latest Activity feed on the the Main Page and your My Page.
You can also update your status or add a content item from the Latest Activity feed on the main page.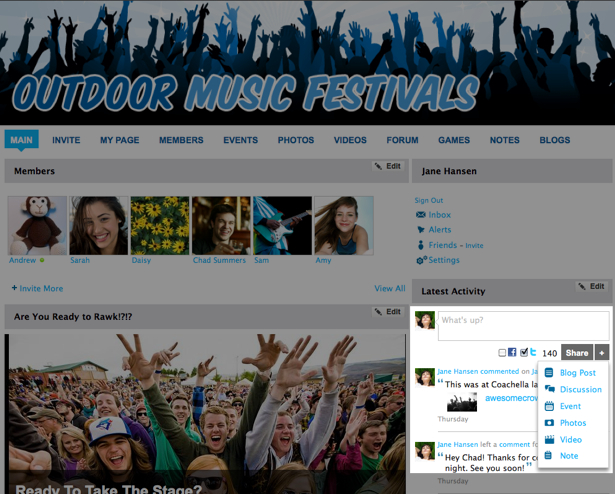 Please note that if you have set your profile page to be visible to members or friends only in your Privacy Settings, you will still be able to update your status on the main page, but your status will only appear on your My Page. This may look like your status update has disappeared, but going to your My Page will verify that it hasn't.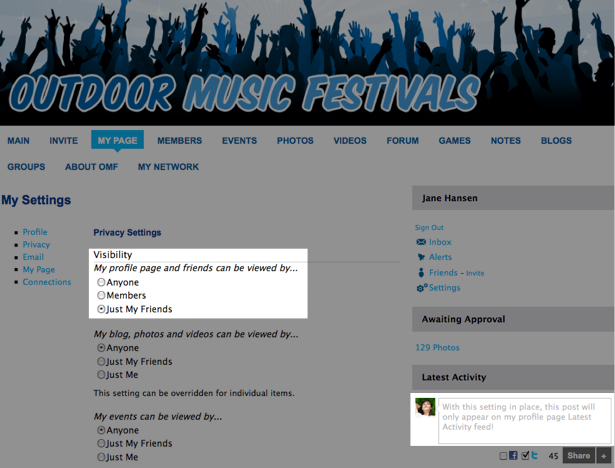 If you have unchecked the box next to "Update my status" in your Privacy Settings from your member account module, posting a status update on the main page or your My Page will not display in either location.
To change the privacy settings for Latest Activity, read on here.
Similar Articles: