The Status Update feature allows you and your members to share your activities with others and encourages members to engage with each other around these activities. In the text field, enter text updates and post links. Your update can be up to 140 characters in length. Click the "Update" button to post your status.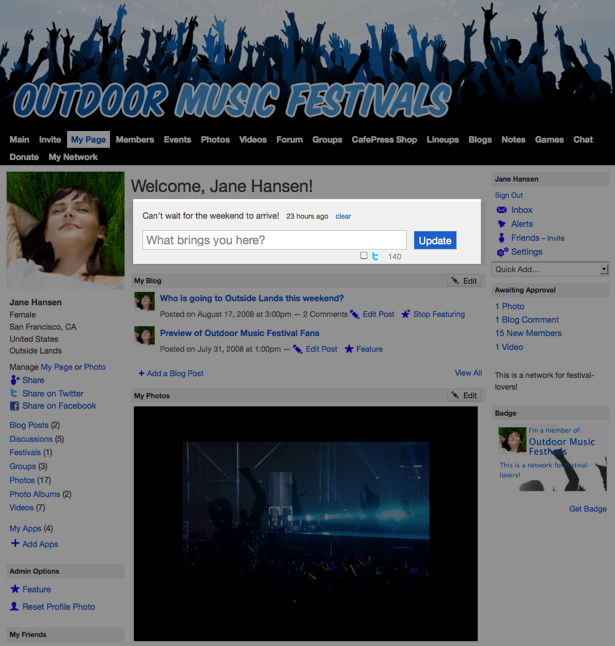 These updates will appear in the status box at the top of your My Page and in the Latest Activity feed on the main page.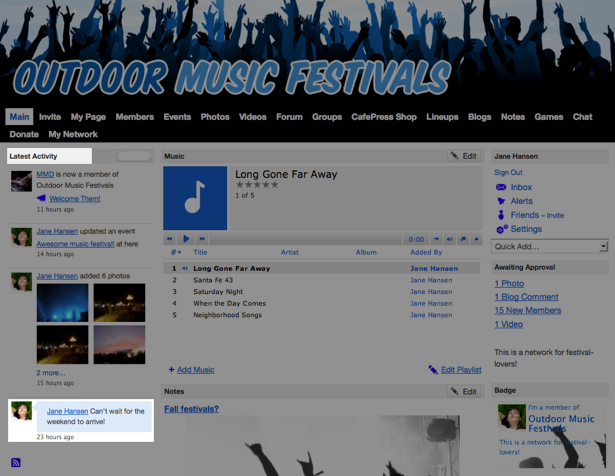 As a member, you can choose whether or not your Status Updates appear in the Latest Activity feed. Click here to learn how to adjust this.
Additionally, you can create content directly from the Latest Activity feed by clicking on the "+" button that appears next to "Share" on the main page, or by clicking any of the links that appear above the status box on your My Page.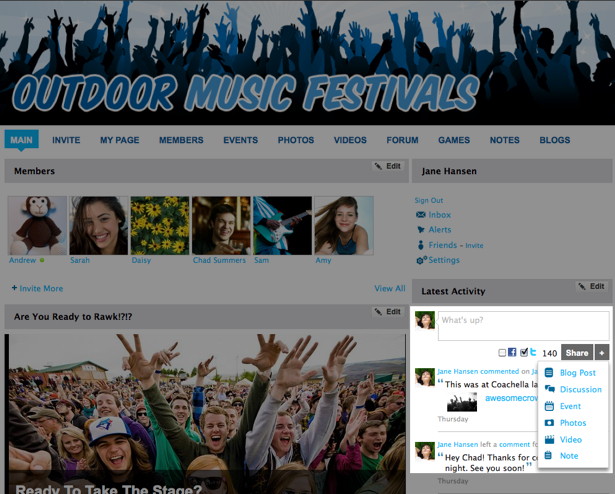 As a Network Creator, you can control how the Status feature displays in Latest Activity, change what the prompt text is (it's set to "What brings you here?" by default) and choose whether Status is enabled on your Ning Network. Check out the related articles for more information on these settings.
Similar Articles: