When you join a Ning Network, you'll automatically be able to exchange messages with the Network Creator and Administrators. Anyone else must be added as your friend in order to exchange private messages with you.
You are able to prevent someone from sending you private messages and invitations. To block a sender, go to your Inbox and locate a message the member you want to block has sent you. Open the message and click the "Block messages" link.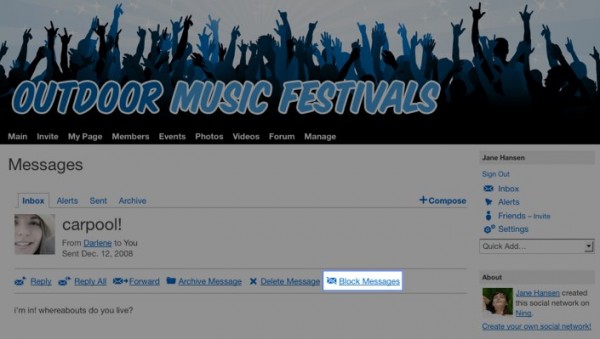 You can also block messages from a member's profile page. Below the member's profile photo, click the "Block Messages" link.
If you think you're being spammed, please contact us. Spamming is against our Terms of Service and we take it very seriously.
Similar Articles: