The Group Creator controls whether or not a member can send a Broadcast Message to everyone in the group. If this feature is turned on, you will see a "Send Message to Group" link. Click on the link to open up a simple message box. You will only be able to enter text in this box.
If you do not see the "Send Message to Group" link, that means the Group Creator has not enabled this feature.
After you have composed your message, click "Send," and your fellow group mates will receive your message shortly.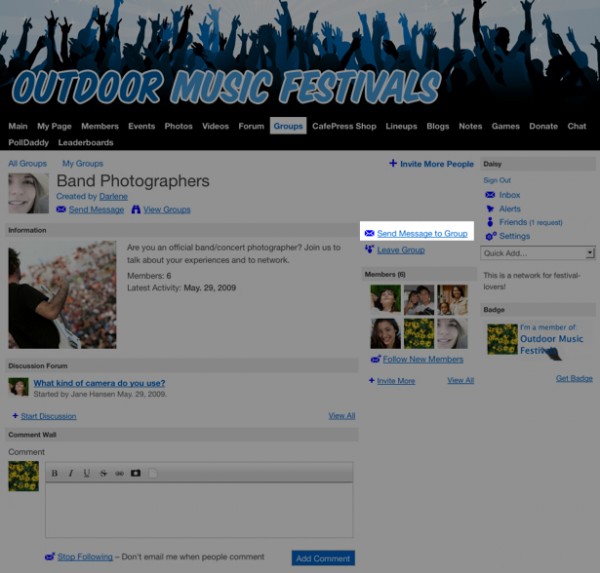 If members have opted out of receiving group messages or messages from the network, they will not receive your message. If you would like to send messages to individual members of a group, you will first need to become their friend on the network.
To befriend a member, see: Add Another Member as a Friend
To change your email settings, see: Control Your Email Settings and Messages
Similar Articles: