You can send private messages to anyone you're friends with on a Ning Network. You can also exchange private messages with the Network Creator and Admins of the Ning Network, even if you're not friends.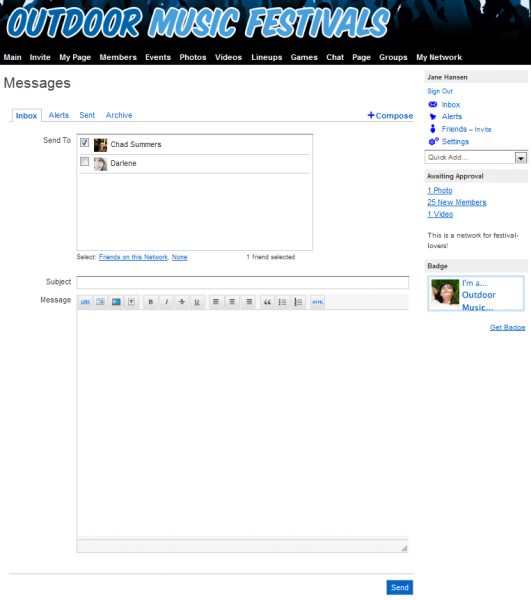 To send a private message, click the "Inbox" link in the right column of your Ning Network after you've signed in. Click the "Compose" link. You can click the checkboxes in the "Send To" box to select someone from your friends list on the Ning Network.
To send a message to the Network Creator or Admin if you're not friends, go to their profile page and click the "Send a Message" link. If you're a Network Creator or Admin, you can send any member of your Ning Network a private message via their My Page as well.
Similar Articles: