As the Network Creator, you can choose whether the Notes module on the Main Page displays notes with some detail, or only their titles.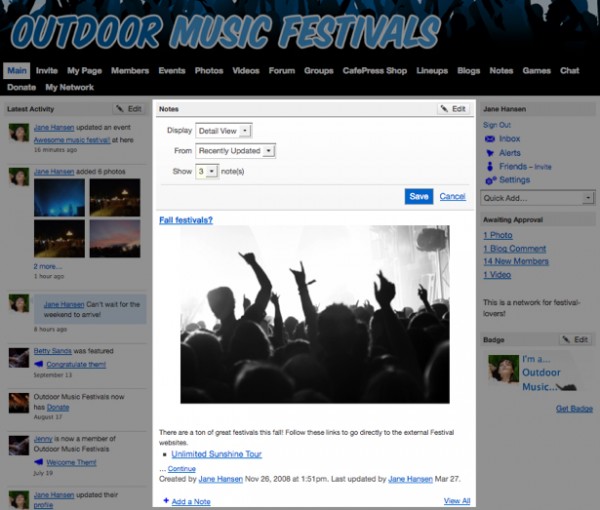 The "Detail View" is selected by default and shows the number of notes you've selected to display with their title and a brief excerpt of their contents. The "Titles Only" view will only show the title for however many notes you've set to display in the Main Page module.
By default, recently updated notes will show on the Main Page, but you can click the "Edit" button on the Notes module to choose whether you would rather display "Recently Added" notes or "Featured Notes" instead.  Click the "Save" button and your settings will take immediate effect.
Similar Articles: