You can control the privacy settings for My Page, as well as content you add to the Ning Network, by clicking on the "Settings" link in the right hand column, then clicking the "Privacy" link on the left hand side of the My Settings page.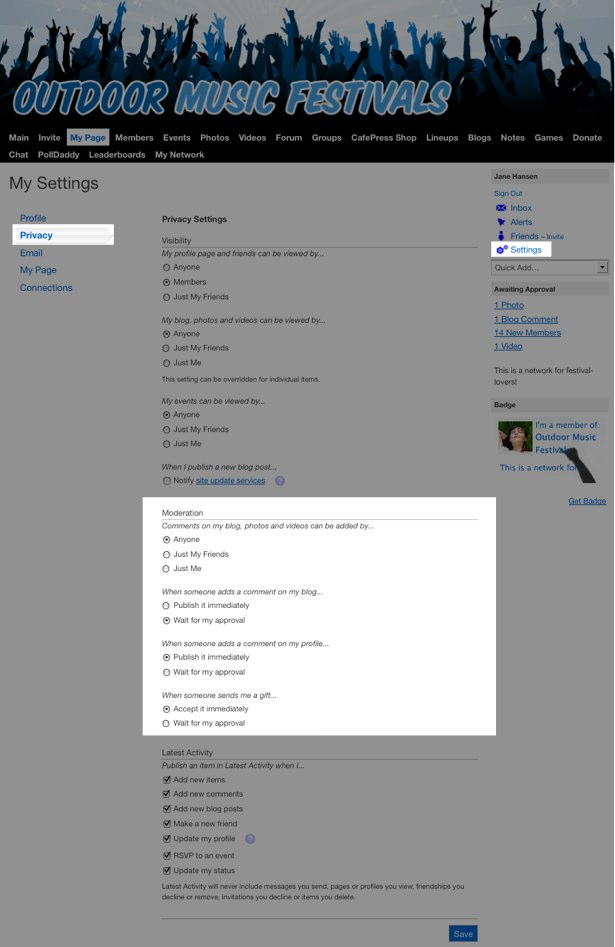 By default, any member of a Ning Network can comment on the photos, videos and blog posts you add. You can change this default setting at any time to one of the following:
Anyone– any member can comment on your content.
Just My Friends– only members that you are friends with on the network can comment on your content.
Just Me– only you can comment on your content.
You can also choose to approve comments on your blog posts and your My Page before they're published. This means that when someone comments on a blog post you've written or on your profile wall, you can review the comment and choose to approve or delete it before anyone else on the network sees it.
Similar Articles: