If you notice posts on your Ning Network that are spam, include inappropriate content or otherwise violate Ning's Terms of Service, you can flag that content to hide it from members of your Ning Network. When viewing a photo, video or blog post, you can select "Flag" from the Options drop-down menu to mark the content.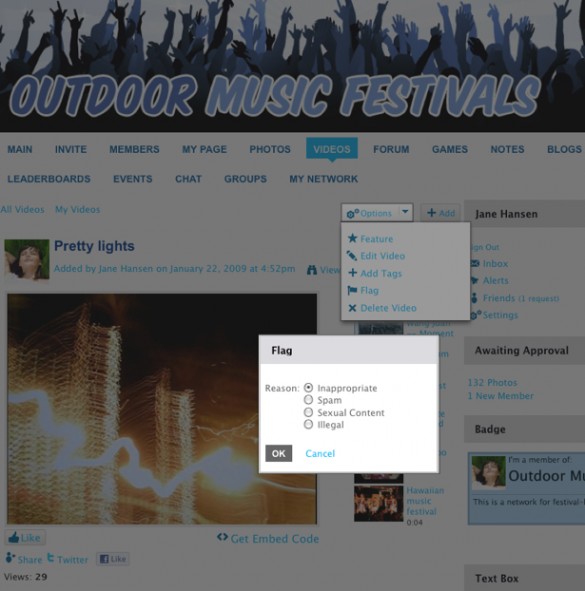 If an item was flagged in error, you can always remove the flag. Flagged items will only be visible to the Network Creator and administrators and are hidden from all members except the original poster of the content. Network Creators and administrators of a Ning Network are still able to delete content. If you'd like to enable individual members to flag content on your Ning Network, read on.
Allow Members to Flag Content on Your Ning Network
By default, only a Network Creator or administrator is able to flag content on a Ning Network. You can extend this ability to trusted members as well by clicking the "Allow Content Flagging" link on their profile page.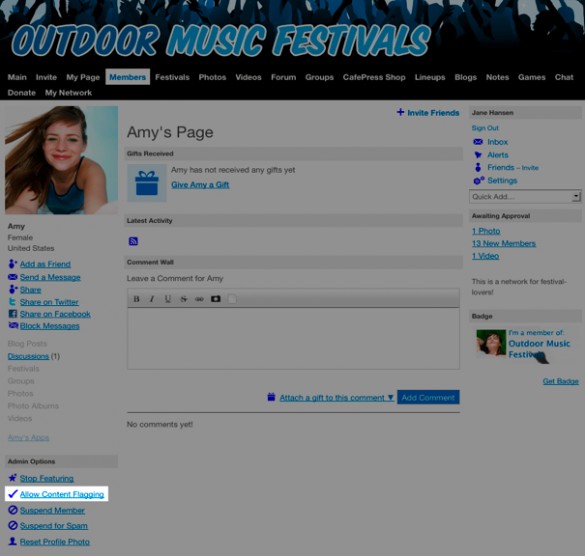 If you want to revoke this privilege, you may do so at any time by clicking "Revoke Content Flagging." The members allowed to flag content will be listed in the Member Management page found in your My Network Dashboard.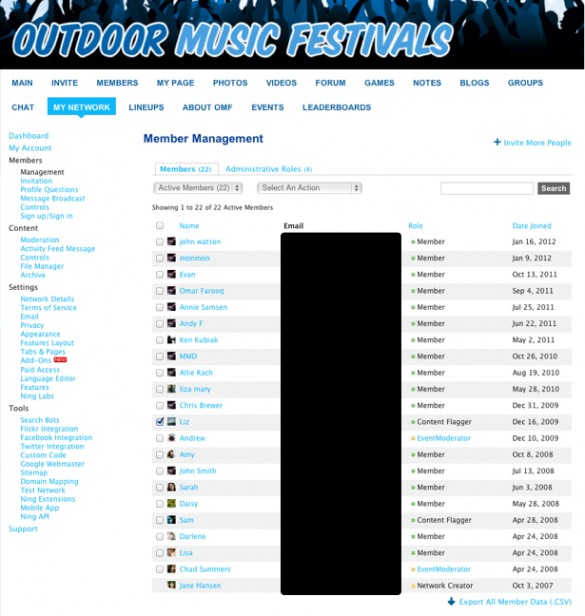 Flagging content is a good way to hide problem posts on your Ning Network.
Similar Articles: