Before you decide to deactivate Paid Access, you may want to consider your existing subscribers. If members have already paid for access to your Ning Network, you should considering refunding part or all of their payment through PayPal, or working something out with them directly. You may also want to check out the Best Practices guide for more tips.
Please note that you cannot delete a paywall after you have created it. If you need to unpublish a paywall, see: Paid Access FAQs
To deactivate Paid Access, head over to the Paid Access page from your My Network tab and click "Manage Paid Access".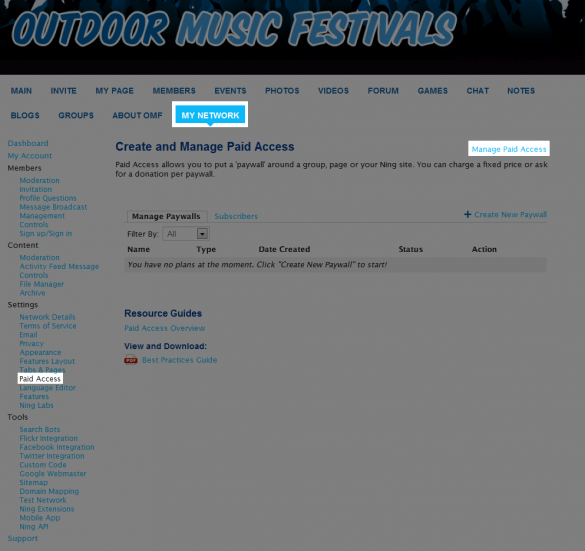 Next, click the "Deactivate" button. Since Paid Access is a monthly subscription, the service will be fully deactivated at the end of your current month. Any paywalls will remain active until that date, unless you remove them yourself.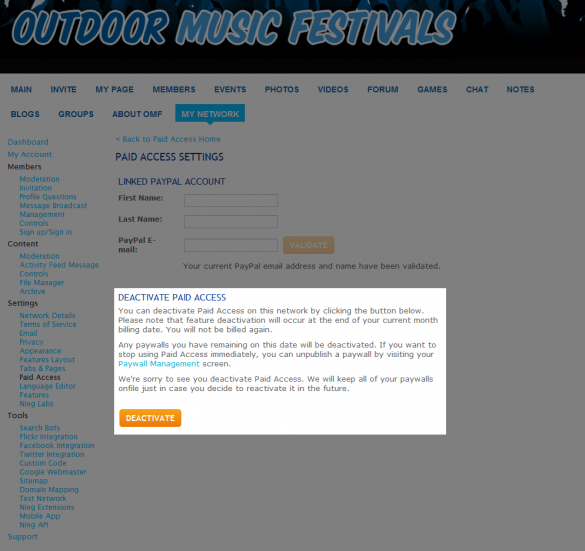 If you're sure you'd like to proceed, click the "Confirm" button.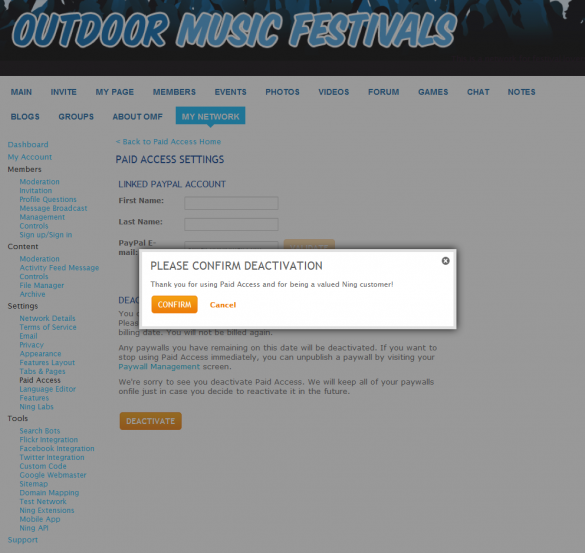 You can confirm that Paid Access has been deactivated by heading back to the "Manage Paid Access" page. This page will also show the date on which your paid monthly subscription runs out and all paywalls will be deactivated. We keep those on file just in case you decide to reactivate Paid Access down the road.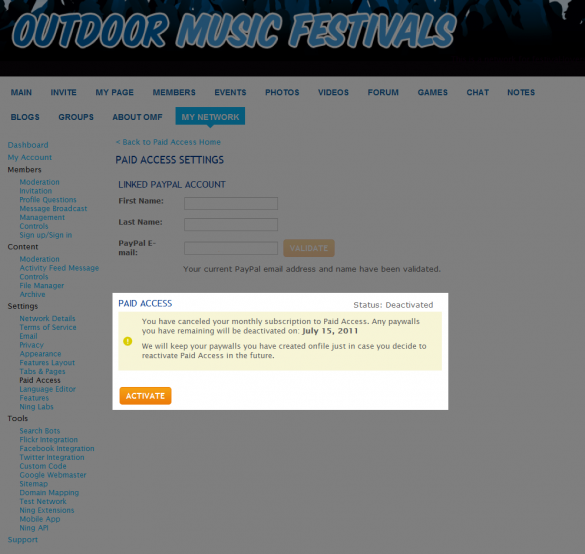 As the creator and collector of this add-on feature, please note that you are solely responsible for managing and administering Paid Access on your network. This means you will handle any and all refunds, billing questions and other similar items, as they relate to Paid Access on your network. Any payment disputes will be resolved through PayPal.
Similar Articles: