As a member of a Ning Network, you can edit your answers to your profile questions by clicking the "Edit" button on top of the Profile Information module on your My Page.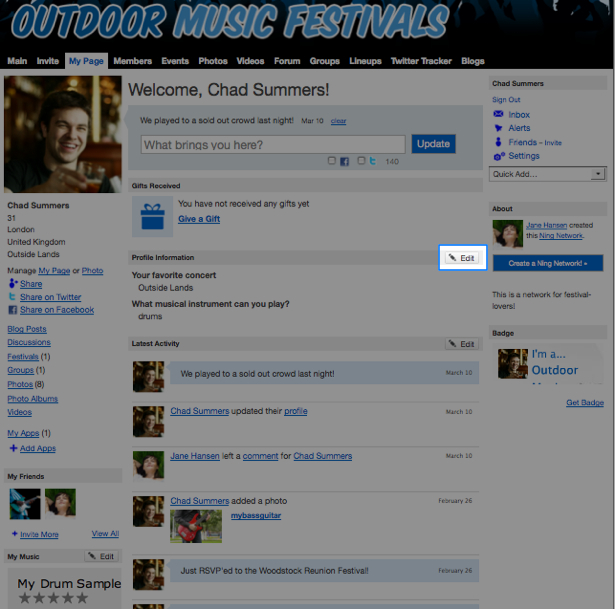 On the My Settings page, under Profile Questions, you can change or remove your answer from a profile question.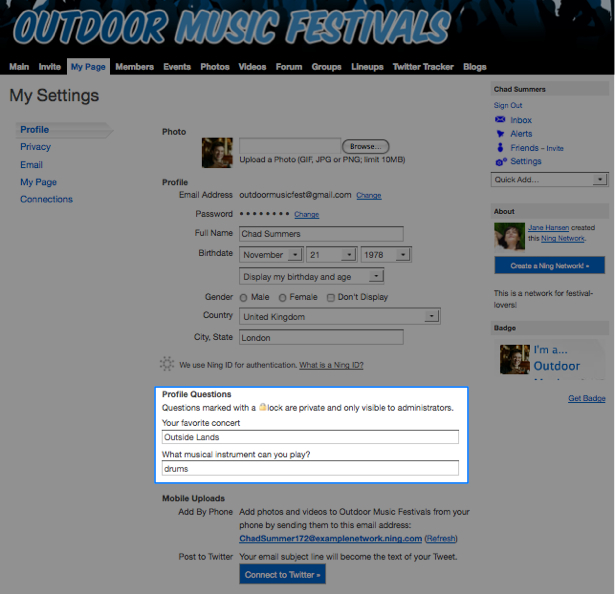 If you've answered a featured profile question on a Ning Network, your answer will be displayed under your member avatar on My Page, Members and My Friends pages.
Similar Articles: