As a Network Creator, you can reset a member's profile photo at any time. Resetting the profile photo removes the photo the member added and replaces it with the default profile photo on your Ning Network.
Go to the member's profile page and locate the "Admin Options" box underneath their profile photo. Click the "Reset Profile Photo" link. Confirm that you'd like to reset their photo in the pop-up window and send them an optional message about why their profile photo has been reset.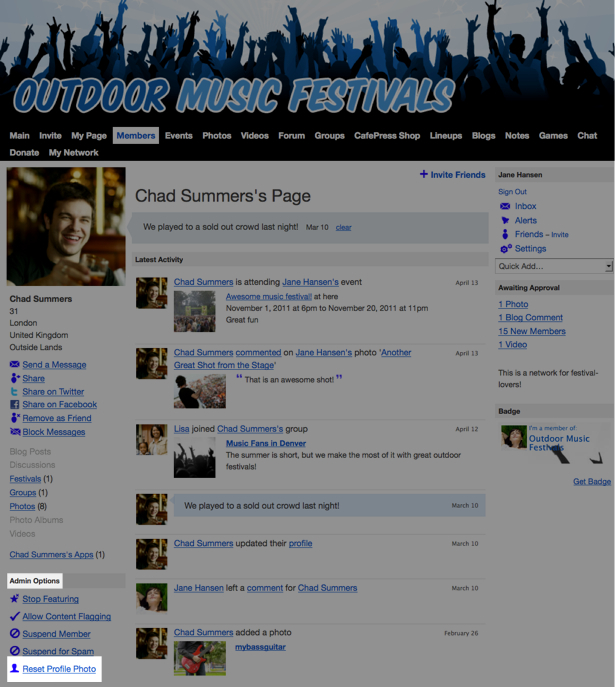 If you haven't set up a default profile photo, you can read how to do that here.
Ideal avatars?

People sometimes ask us: What's the best size for a profile picture image? Just about any image will work as long as it is a GIF, JPG or PNG image that is under 10 MB in size. We recommend square images that are larger than 183×183 pixels. Anything larger will be compressed/resized to fit that space.
Similar Articles: