On the Photo or Video Detail page, you can click on a tag to see all photos or videos with that same tag.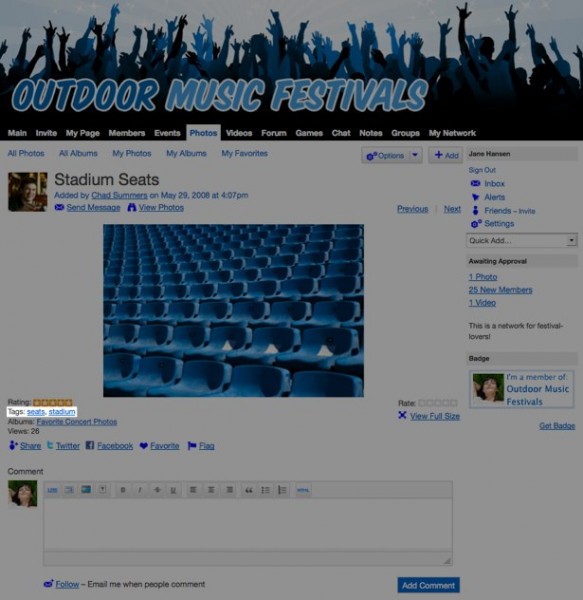 From the example above, clicking on the "stadium" link generates a URL ending in /photo/photo/listTagged?tag=stadium, and takes you to the following page: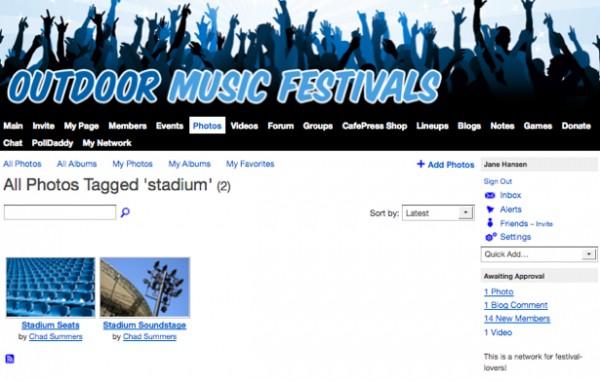 Alternatively, you can manually type any tag into the search bar at the top right corner of the Ning Network, or you can go to the Photos (or Videos) tab and enter the tag into the search bar there. Here, you can see the results returned from searching the entire network for "stadium". Any content item that matches your search query will be returned in the network search results.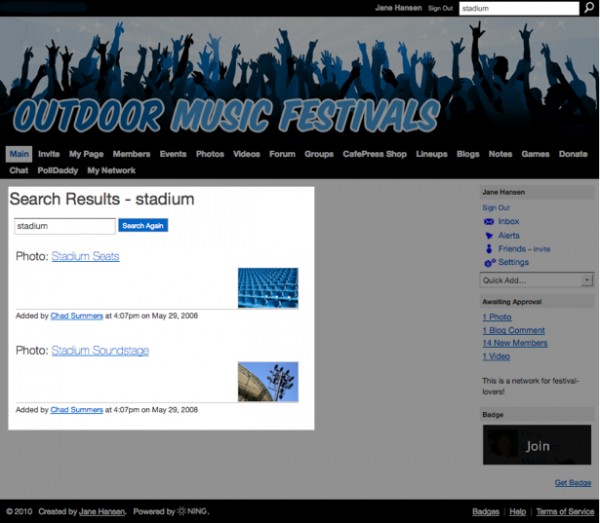 In this next screenshot, you can see the results returned when searching for "stadium" within the Photos page.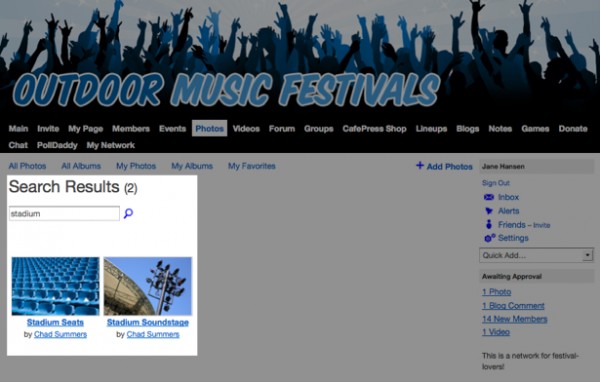 Any content item matching this search from within the Photos feature will display in the results.
Similar Articles: