You can choose to approve photos and videos before they are posted on your Ning Network.  Head to the My Network tab and click the "Controls" link in the Content area. Check the "Approve photos before they appear" and "Approve videos before they appear" boxes, and then click "Save" at the bottom of that page.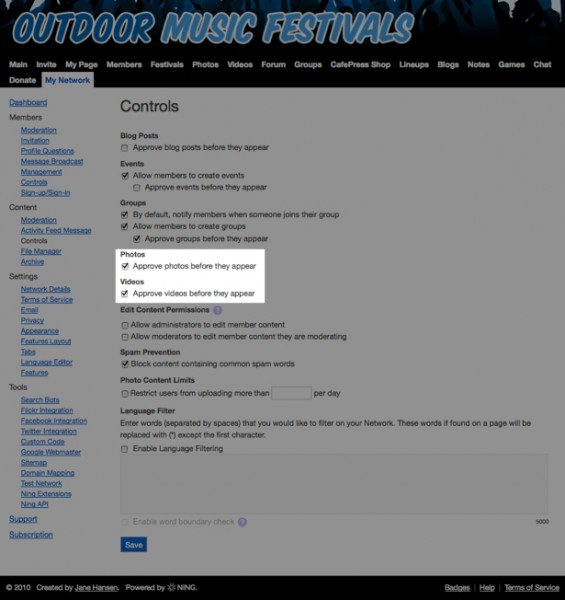 The next time members upload videos or photos, you and your administrators will receive an email notification letting you know you have content awaiting approval.  You'll also see a link in the "Awaiting approval" box in the right column when you sign in.  Click this link and you'll be taken to a page where you can review the videos or photos and choose to approve or delete them.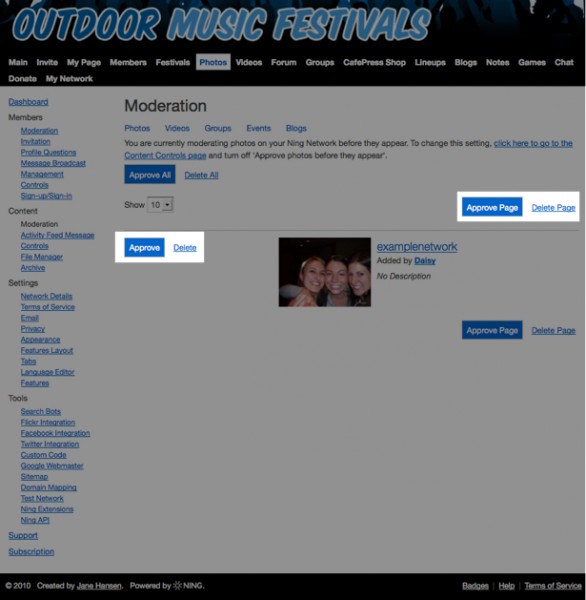 You can approve or delete each piece of content individually or a page at a time.
Similar Articles: