SEO Tips For Your Network
Ning's Tips and Tricks
SEO/SEM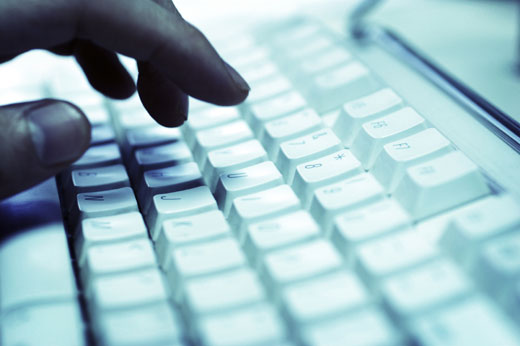 If you've set up Google Analytics or any other kind of traffic analysis tool for your network, chances are you've noticed that search engines typically send a lot of visitors your way.
Just like with any website, search engines send out crawlers to your network to discover and analyze it. Once this is done, your network starts appearing on the search results for certain phrases or keywords that visitors type in. Since most people aren't willing to look beyond the top 10-20 search results, high rankings are extremely important.
So how do we snag that golden search rank ticket?
Through the magic of Search Engine Optimization (SEO). Here are some tips to get you started:
1. Write frequently: Just like people, search engines prefer sites with fresh content. Make a point of writing every day if you can.
2. Use relevant keywords in your titles: Titles matter to search engines, so make sure to include keywords that are relevant. If you are writing about a great tomato soup recipe, make sure to include "Tomato Soup Recipe" in the title. "Great Recipe!" doesn't provide as much information.
3. Use keywords in your link text: When making links, include keywords in the link text. The text "best tomato soups" is better than "click here."
4. Write naturally: All this talk about keywords may tempt you to write "tomato soup, tomato soup, tomato soup…" Don't. That practice even has a name: keyword spamming.
Something to bear in mind as a Network Creator: if you've set your Network Privacy to either Private or Public: See just the main page, the above recommendations don't matter as much. If your network is private it will be visible to members only. If it's Public: See just the main page, search engines won't get past the front door.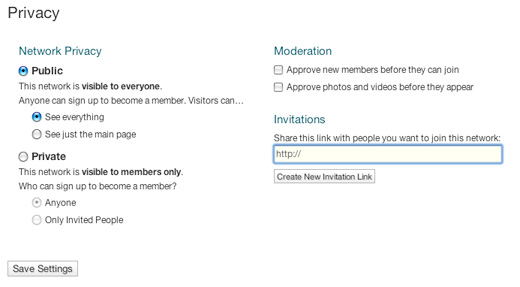 Want the world to see it (including search engines)? Keep your network set to Public: See everything.
Next week we'll be going over some more valuable information about your social network by looking at the visitor statistics provided by Google Analytics.