Grow Your Ning Network with Competitive Spirit and Creative Juices
Ning Network Spotlight
Ning's Tips and Tricks
Your Ning Network
If you've ever watched Project Runway, The Devil Wears Prada, or have been to a Barneys sample sale, you know that for many people around the world, fashion is king. Couple this passion with the dream of getting your 15 minutes of fame, and you've got yourself a competition that's sure to cause a flurry of activity and drive engagement on your Ning Network.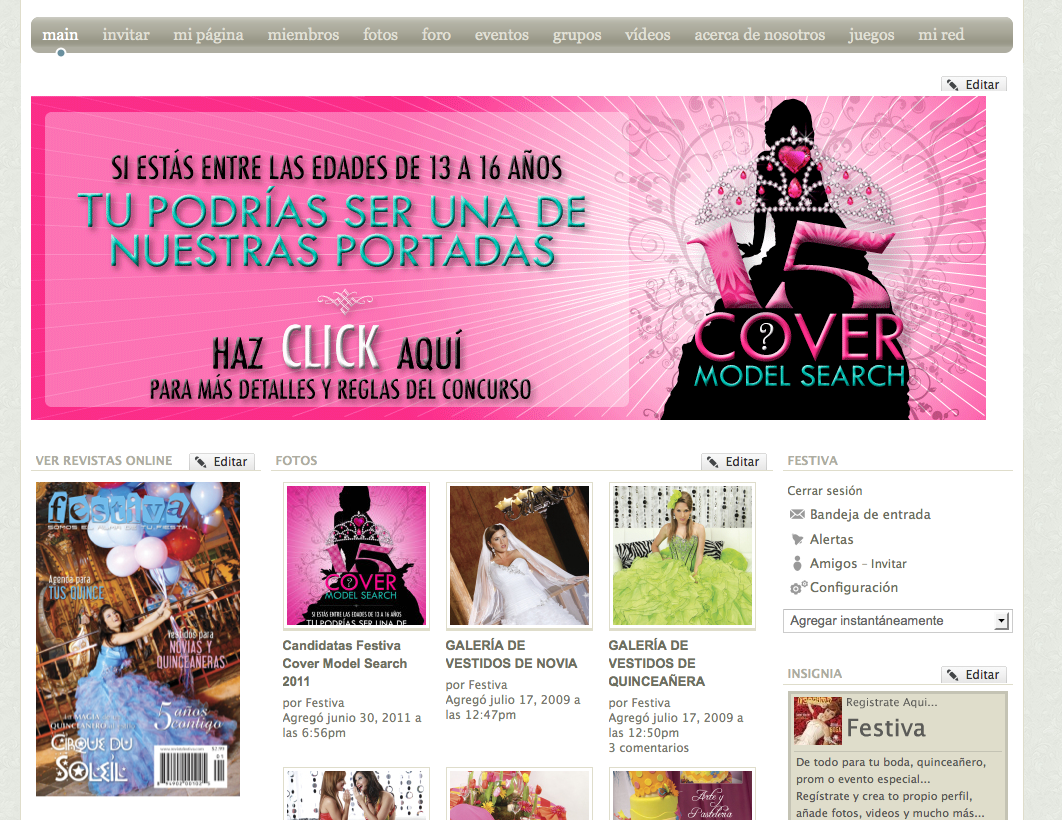 On Ning Creators, we learned about Milagros Baerga and her Ning Network, Festiva, a Puerto Rican-based online magazine focused on being the go-to source for all things party-related. The magazine covers catering services, equipment rentals, party-planning specialists, industry professionals, and fashion resources.
Festiva is holding a contest, searching for the new Quinceañera cover girl for an upcoming Festiva issue. Since the contest launched, more than 3,000 new members joined in just 10 days to vote and Like their favorite photos from more than 80 girls vying for the cover!
Based on Festiva's success and growth, and the wisdom from Ning Creators with similar contest success stories, here are 3 tips for creating a contest to increase activity and engagement, and to get new people coming to your Ning Network:
Give incentive to members for spreading the word and encouraging friends to sign up for the contest. Providing exclusive content to or inviting your members to new sections of your Ning Network is a sure-fire way to get people recruiting their friends to join and sharing with them. If you have Twitter and Facebook sharing turned on, members can share the contest across their social graph and publicize your Ning Network for you in just one click!
Highlight your contest everywhere on your Ning Network, making it easy for people to learn about the contest and get involved. Adding a "slider" to your Main page, or adding the call to action in an instant ad or text box takes just a few minutes to set up, and ensures your members will see it when they visit your Ning Network.
Featuring members is a fun way to turn up the competitive dial and lets you easily show your appreciation for your members. A featured member will appear at the top of the Members page, and if you have the Members box appearing on the Main page, you can set it so that only featured members appear. You can use the Language Editor to customize the text relating to featuring members. When a member is featured, they're notified via email, if they have email notifications turned on. You can also feature various types of content, such as photos, videos and blog posts.
Congratulations to Festiva! Have you seen growth like this on your Ning Network or run any contests? Share your success on Ning Creators – we'd love to hear from you!