Prescription For Community And Success
People Profiles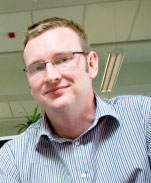 Chris Paton is a medical doctor, consultant and researcher. He specializes in the area of "Health Informatics," which is all about using technology to enhance the provision of healthcare. One of the ways that Chris has been using technology over the years is to create online eLearning communities to help health professionals with their continuing education. The first community he created is called New Media Medicine and has been running for about 10 years, now with over 100,000 monthly users.
More recently, Chris has created the Health Informatics Forum Ning community and is running a Health Informatics Massive Open Online Course (MOOC) using curriculum resources created by 5 leading US universities through a $10 million grant from the Office of the National Coordinator for Health IT.
Tell us about yourself.
I trained as a doctor in the UK and have worked clinically in the NHS and the NZ health service and academically at Cambridge University, Otago University and most recently at the University of Auckland at the National Institute for Health Innovation. I recently completed an Executive MBA at the University of Auckland.

My research area is "Health Informatics" and I'm particularly interested in how we can use social media for eLearning and knowledge sharing. Over the years I've created about 80 eLearning courses as an eLearning consultant for the healthcare sector.
When and how did you get started with creating social communities?
The first community I created was New Media Medicine (NMM) about 10 years ago. This was before Ning. I set it up as an addition to an anatomy eLearning course I created for medical students. I found that the students really enjoyed chatting on the community and it grew over time to become one of the largest communities for medical students with over 100,000 monthly users.
New Media Medicine has been running for almost 10 years. That's awesome! What are the most profound changes you've seen in that time?
The biggest change since I created NMM has been the rise of non-specific networks such as Facebook and Twitter. These weren't around when I created the community and I have found that many of our members now also have accounts on these sites, and even use their Facebook accounts to continue discussions started on NMM and vice versa. More recently, the shift to mobile platforms has been significant, with more and more users using iPhones and tablets to access the site.

Despite all these innovations, the basics of running a community have changed surprisingly little over the last decade. People use the forum at NMM in pretty much the same way as they always have in the past.
And what are the other communities you manage?
My main other community is the Health Informatics Forum (HI). I started the site a few years ago as there really wasn't a good online community for people like me interested in using technology in healthcare. Health has been a little bit slow to adopt new information technologies and therefore HI has only really taken off as a speciality for doctors in the last few years. In fact, it's only since last year that US doctors could be "Board Certified" in Clinical Informatics as a sub-specialty.

I've also created a Ning community for eLearning professionals called eLearning Talk that aims to fulfill a similar role to the Health Informatics Forum for the eLearning industry.

I've also started Ning communities for other organisations. I created the Health Innovation Exchange (HIVE) for the Ministry of Health in New Zealand and I'm working an number of new communities for organisations in the health sector.
Your communities are becoming important resources for thousands of people. Given your audience, how are you managing these communities simultaneously?
I rely on the communities themselves to help me manage them. We get lots of volunteers offering to help with moderation and we have a policy of fairly strict moderation that tends to limit problems that can happen with unmoderated forums.
What are the main things you've learned since being in this online space?
I've learnt a lot over the last 10 years, but the main thing is have patience and persistence!
What's the primary way people are using your Ning communities? Is it to learn, consume, discuss — or a mix?
Most people just browse an online community. Compared to the number of registered users, the number of people just browsing without logging in is huge. However, once they are signed up and logged in, most people use the sites to ask questions and to help their colleagues by providing answers. The discussion forum is where the action is on my Ning sites.
What are people doing on your Ning community they aren't doing elsewhere?
On the Health Informatics Forum we get a lot of people who are interested in Health Informatics as a career, which is something reasonably unique. There are sites where people discuss the technical or business side of health informatics, but our community is very open to new-comers and we're trying to encourage people into the industry as there is a real need to build the health informatics workforce.
Are there any inspiring or health-related success stories that have come about because of your communities?
We have many success stories on New Media Medicine. One of the main uses on the site is to help people become doctors. Many medical students come from relatively affluent backgrounds and are able to pay for assistance and tutoring through the various entrance exams and the interview process. For people without these resources or family support, our site offers a wealth of free advice and support from other users to help them through the process. We've had many users who have tried unsuccessfully to become a doctor for several years before coming to our community and getting help from medical students and doctors on the site. It's great to read their blogs on the site as they finally graduate from medical school and start practicing medicine.

Let's start create health website with Ning.

For someone looking to get started with building a community, what's the first piece of advice you'd offer?
The key to building a successful community is to have the passion to keep going over time and find other people that are willing to contribute to your community. Once you have a good base of users, things start to self-generate.
What's next for you?
I'm interested in working with a wider range of organisations through my eLearning Consultancy service to help them make the most of social media in their eLearning offerings. I recently gave a talk at a corporate eLearning conference and there was a lot of interest in how organisations can go "beyond the LMS" and provide more modern and innovative tools to help their employees learn.

From a research point of view, I'm interested in exploring in more detail how using social media technology enable more effective learning experiences. This is a fairly difficult question to answer but my intuition is that, by providing a means of communication and trust building between learners, social media communities offer some real advantages over "traditional" methods of delivering online training.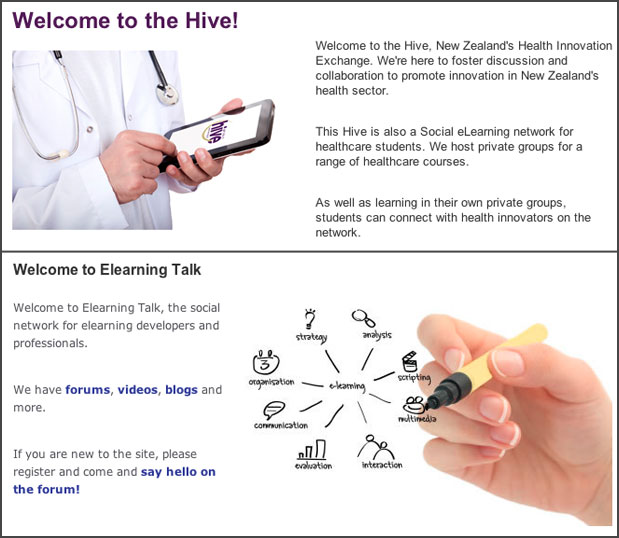 Start creating a social network with Ning website builder www.ning.com/website-builder/