Community Story With Fabrizio and Daniela Lavado, Radio Kpopway
Community

Tell us a little about yourself. What do you do? What do you love?
We, my wife and I, decided to create our webpage together. In her case, Daniela is an actress and loves performing arts, literature, Korean culture, music, traveling, reading and many more things. Me, Fabrizio, a financial controller. I love traveling, Korean culture, music, food & wine, photography and many more things.
How did you decide to create your network? What is your community for you?
Our network is like a final piece of something we planned and started in 2013. Around March 2013, we decided to create our kpop music radio station: Kpopway Radio.  So we first built our online radio station, and then created a website, kpopway.com to be able to gather around a place, kpop music fans around the world. This was made in a matter of a few days, so in April 20, 2013, Kpopway Radio was finally born. Weeks later, we decided to create a virtual community around our kpop music radio station. We tried many things, like using WordPress, Buddypress, many different versions of forum software, and chat platforms. We also created a community-driven mobile app. But we failed on achieving our purpose of creating a virtual community for kpop music lovers, because the technical issues we always had consumed us all the time and gave us a lot of frustration. Even though we had many visitors and we still have. So after more than 3 years live, we changed back to a flat HTML website and remained that way for almost 2 years. Our community existed behind the scenes, as people that love our broadcasting of kpop music. Some of them reaching us through email, Facebook, Instagram and Twitter. Some of them being able to talk to each other through SNS only. As this, we were missing something; the possibility of having them all together around one unique site, so they can reach each other and discuss easily, having their unique profiles, forums, chat, discussion walls, and the sense of community that motivates them to keep sharing kpop music love, and also attracting other fans like them. We finally decided to try Ning, as a last effort to gather our community together around our kpop music radio station. And this is an adventure we have recently started a few weeks ago, just before turning 5 years old as a radio station, and we hope to reach a very happy and live community.  Our community is made by our listeners, so our listeners are all for us. They give life to our radio station.
Do you have interesting stories or people in your community? Tell us about them.
This NING community we have just started a few weeks ago, currently, is like a new community for us, because many of our old members and listeners haven't created their profiles yet. Our recently created NING community is gathering mainly new listeners around our radio station. Formally, we haven't made a big announcement or event to kick off our kpop music community. This is something we will do very soon, so we will have together our old members that are scattered using many different SNS and our new ones, to have in one place our complete kpop music community. Many of our old members are very supportive and make donations to keep our radio station community going on, not only with money, but also sending us new music, small souvenirs from their countries and free advertising through the use of their social networks, creating messages for their followers using fan-made flyers to promote our kpop music radio programs.  Once we launch our community, you will notice a big growth here in members and you will be able to see a real and live community.
Without what you can't imagine your community?
Our community is kpop music oriented. So kpop music is the source of our happiness here. We can't live without it and our kpop music fans.
Can you give us some tips how to build successful community?
Well, as I mentioned before, this Kpopway Radio NING community has just started. So we haven't still invested the amount of time that we have planned to invest to make it as good as we can. But so far, I can tell, you need to be able to communicate in a personal way with your members. Be able to enjoy some time with them, either in forums, live chat or any messaging platform you use. You need first to verify that all virtual places in the community work good, are easily reachable, with no technical issues like broken links, or missing pages or hard to navigate pages. Then you need to be able to work as a facilitator. Community driven sites are made of real people using your chosen technology to let them communicate and share together about the topic of your site. In this case, kpop music. So as a facilitator, I need to make thing easier for them to hang out, and start healthy conversations and contacts. This means, that I need to watch and monitor, so haters and spammers are not allowed inside. Creating good content and broadcasting good music so they keep coming for more. Motivate them to participate in new discussions. Gamify things a little bit so they feel compelled to play and to some extent, compete for a place of honor inside the community. This helps motivate sharing content and joining discussions. As this is a radio station community, not only it works as a text or visual content network, but audio is mainly or most valuable content. So music requests are an important part of having communication with our members. In this way, we have a special software embedded here to let the requested music easily. Also, for special programs, we receive music requests by email, so that way we have a lot of interaction too.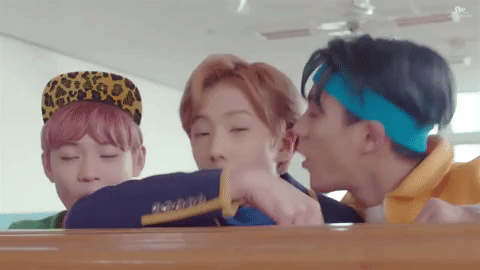 Tell us a little about your experience with NING?
 So far so good!  Everything works fine, with no downtime, or site disconnection from the database. Site building is easy and robust.  We don't need to lose time worrying about technical stuff, but on content creation and promotion. We still need to use all the tools that NING makes available for us, to keep developing this wonderful community. We think that in a matter of weeks, with NING, our kpop music community will be awesome as we expected and dreamed to be!
---