5 Best Form Builder Tools to Use in 2019
Social Media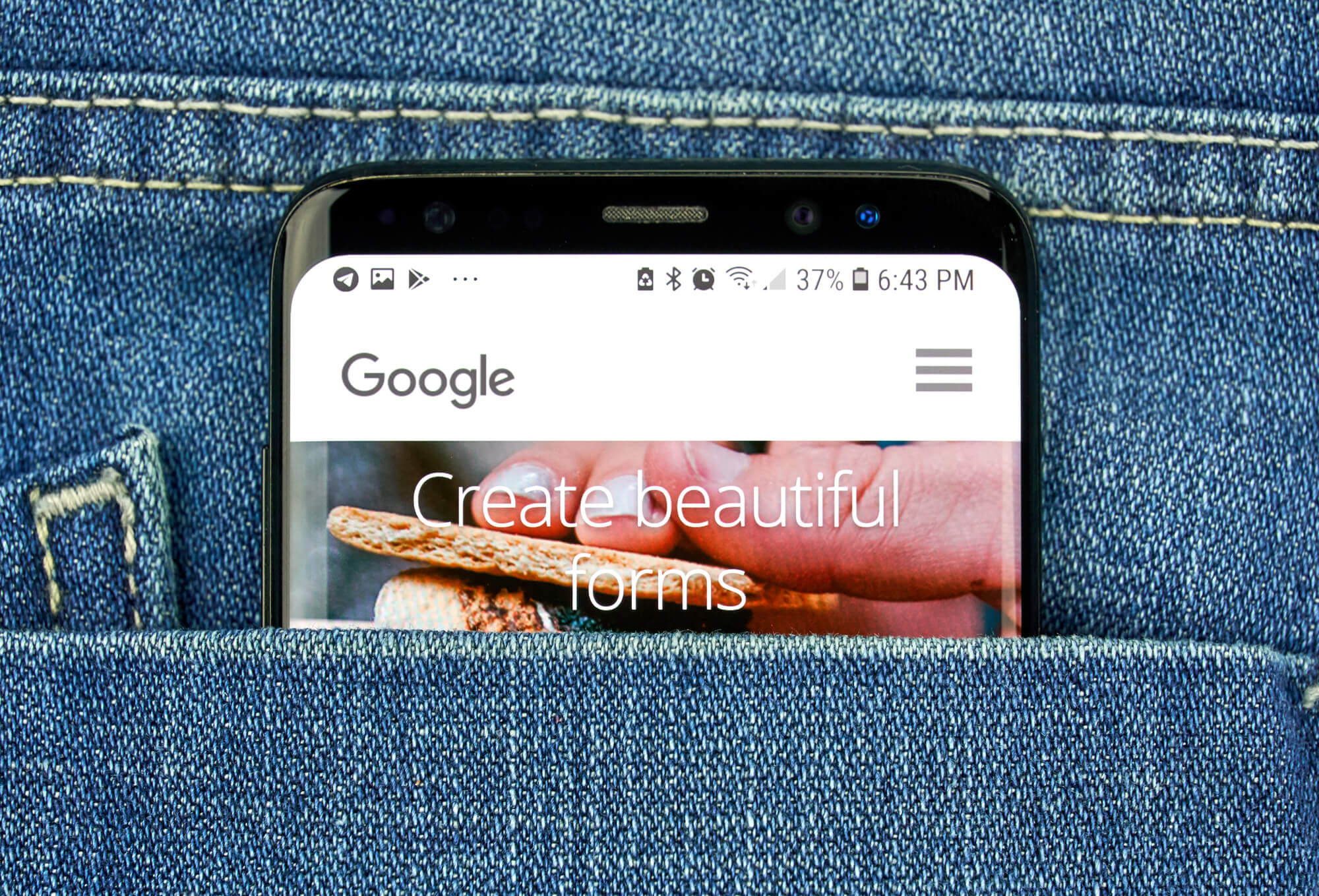 What is the most versatile tool for generating leads, getting feedback from customers, and conducting market research? You must have already guessed — forms!

As consumers, we hardly pay much attention to such seemingly insignificant things as online forms. That is, at least until we run into very annoying ones or forms that are too long or badly composed. In that case, it is hard to stay indifferent!

But if you are a business owner, forms become your trusted tool of the trade, especially if you rely heavily on your online presence and, specifically, on your business website.

The easiest way to create an online form is by using a form builder. These tools are widely available in the market. They allow you to create and customize forms of one or multiple fields, receive entries once the forms are complete, and store them in databases or spreadsheets for your convenience.

But which form builder tools should you use? To answer this question, we have analyzed some of the best form tools available in 2019. And here are our findings.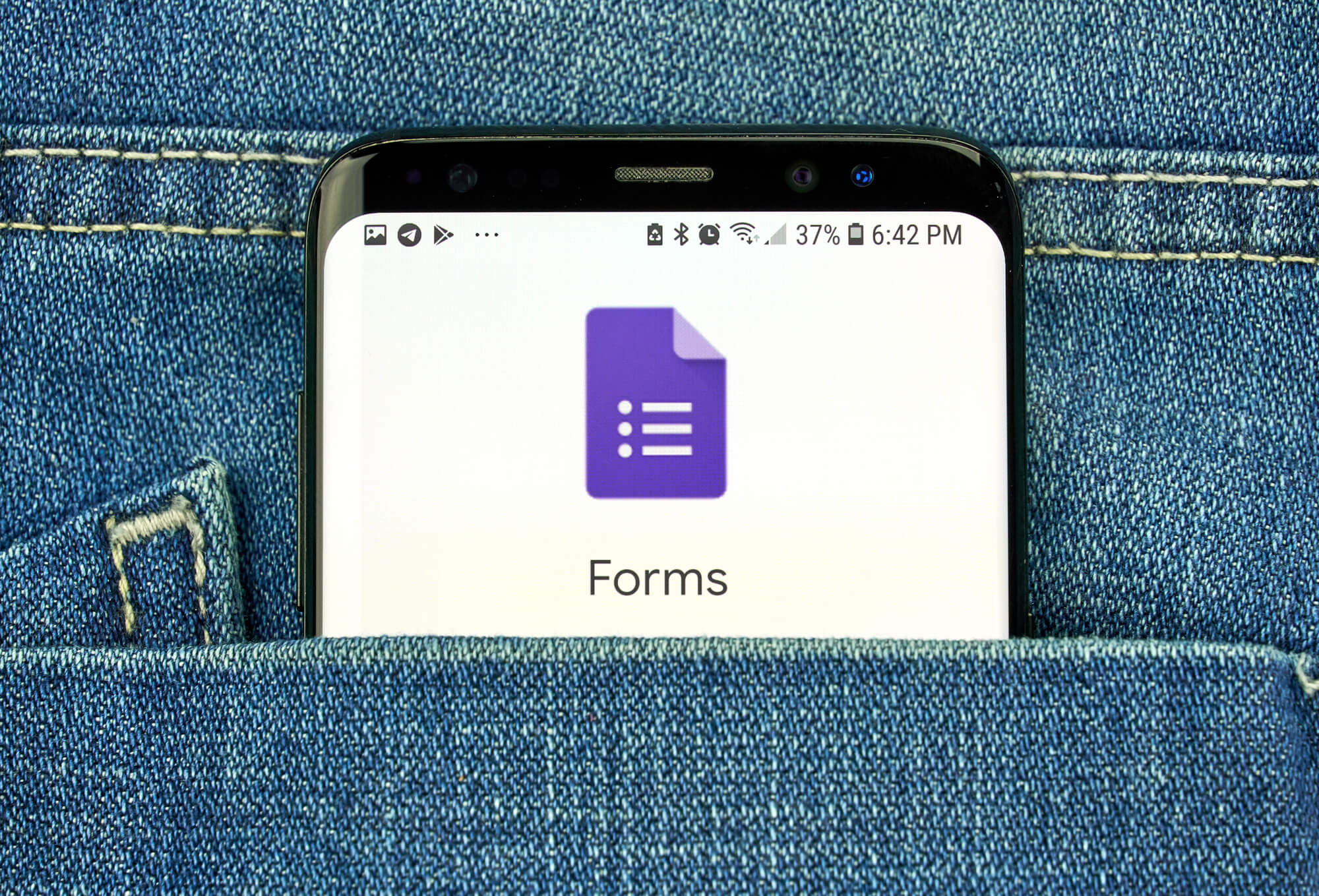 If you are already using Google Docs, Google Sheets, and Google Slides, then you should also give Google Forms a shot. It's an excellent, and most importantly, a free solution for creating online forms.

This application comes as a part of G Suite and, like most of Google's products, it is very easy to use. Also, Google Forms is automatically synchronized with Google Sheets, which allows you to review entries in a very convenient format.

With Google Forms, you can select among ten different types of answers:

Short answer;
Paragraph;
Multiple choice;
Checkboxes;
Dropdown;
Linear scale;
Multiple choice grid;
Checkbox grid;
Date;
Time.
You can also use Google Forms scripts to set notifications, validation, action logic, and more. It is also possible to add images or videos to your forms and allow respondents to upload files.

On the downside, Google Forms provides very limited customization opportunities. But considering that the service is 100% free, we can forgive that.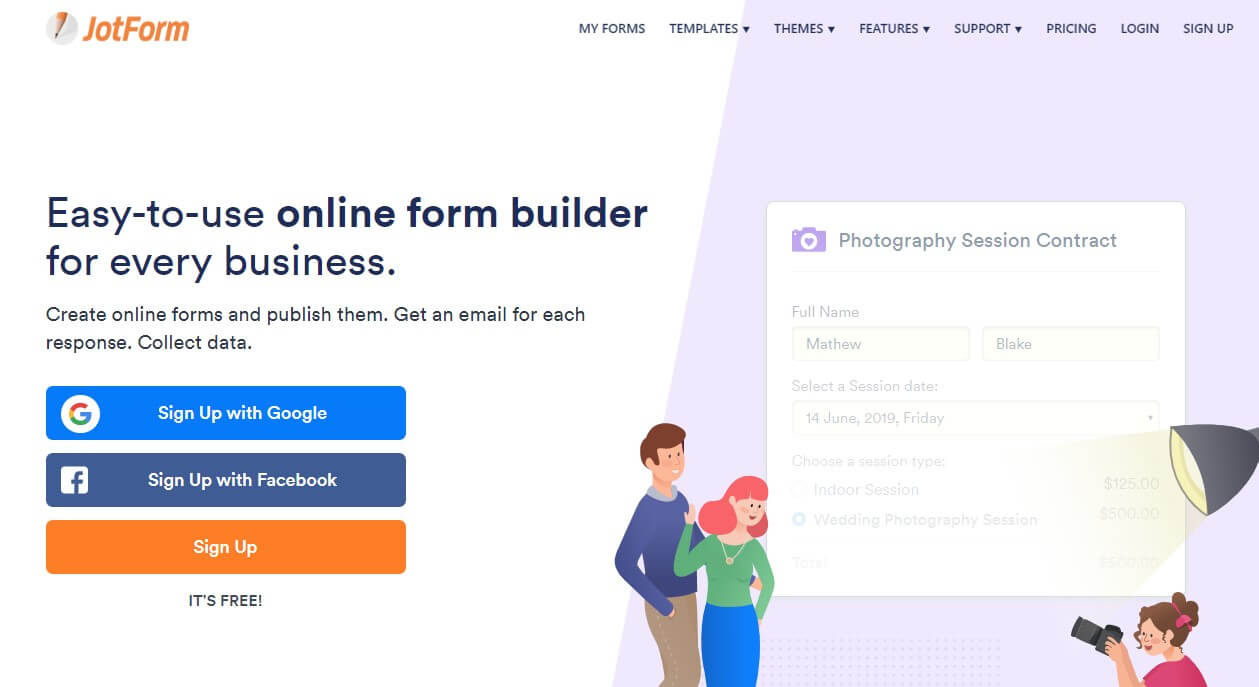 JotForm is one of the best form builder tools that can help you create highly customizable lead generation forms, surveys, feedback forms, and more. It allows users to receive responses via email or export entries straight to Excel or Google Sheets.

The essential advantages of the tool include:

An intuitive drag-and-drop interface;
Easy integration with payment processors;
Five form types available on a free subscription;
A broad variety of widgets;
Confirmation emails and notifications about the successful completion of forms;
The possibility to redirect users to specified websites upon the completion of forms;
The seamless integration of forms with websites.
JotForm allows for in-depth customization of forms without requiring any tech skills. Forms can be previewed before going live, so you can improve or optimize them before anyone starts using them.

You can also enhance your forms by adding various JotForm widgets, images, videos, captions, lists, tabs, and more.

At any subscription level, the form builder tool allows you to generate reports, manage your database, and receive valuable marketing data.

With JotForm, you can publish an unlimited number of forms free of charge, but you can get no more than 100 entries. To extend this limit, you have to subscribe to a paid plan.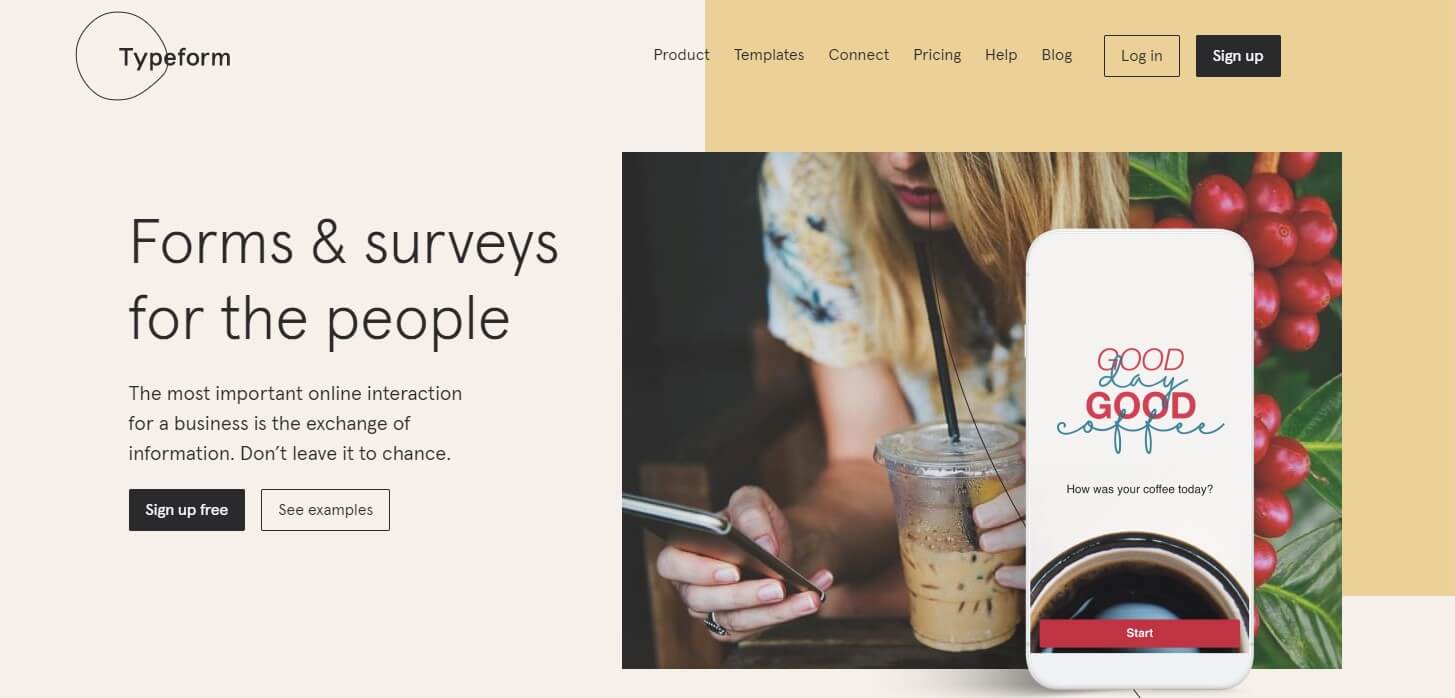 Typeform is one of the most popular form builders in the market. Its forms work in a very distinctive way, displaying one question at a time (these are called multi-step forms). Also, forms can be enhanced with images, buttons, and even video. Forms created on Typeform adapt perfectly to any platform, and they are easy to work with, especially on mobile devices.

Typeform core features are:

Multi-step forms;
Integrated survey generator;
Increased adaptability;
Highly interactive editor;
Comprehensive reports.
Creating online forms with Typeform is fun and easy thanks to a simple interactive editor and a wide selection of templates. Users can embed hidden fields and even add conditional logic to increase the versatility of forms. Besides, Typeform supports integration with Zapier, A/B testing, event notifications (webhooks), and API access.

The form builder allows you to create an unlimited number of forms and has no entry limit. However, to access additional features, you will have to get yourself a paid subscription.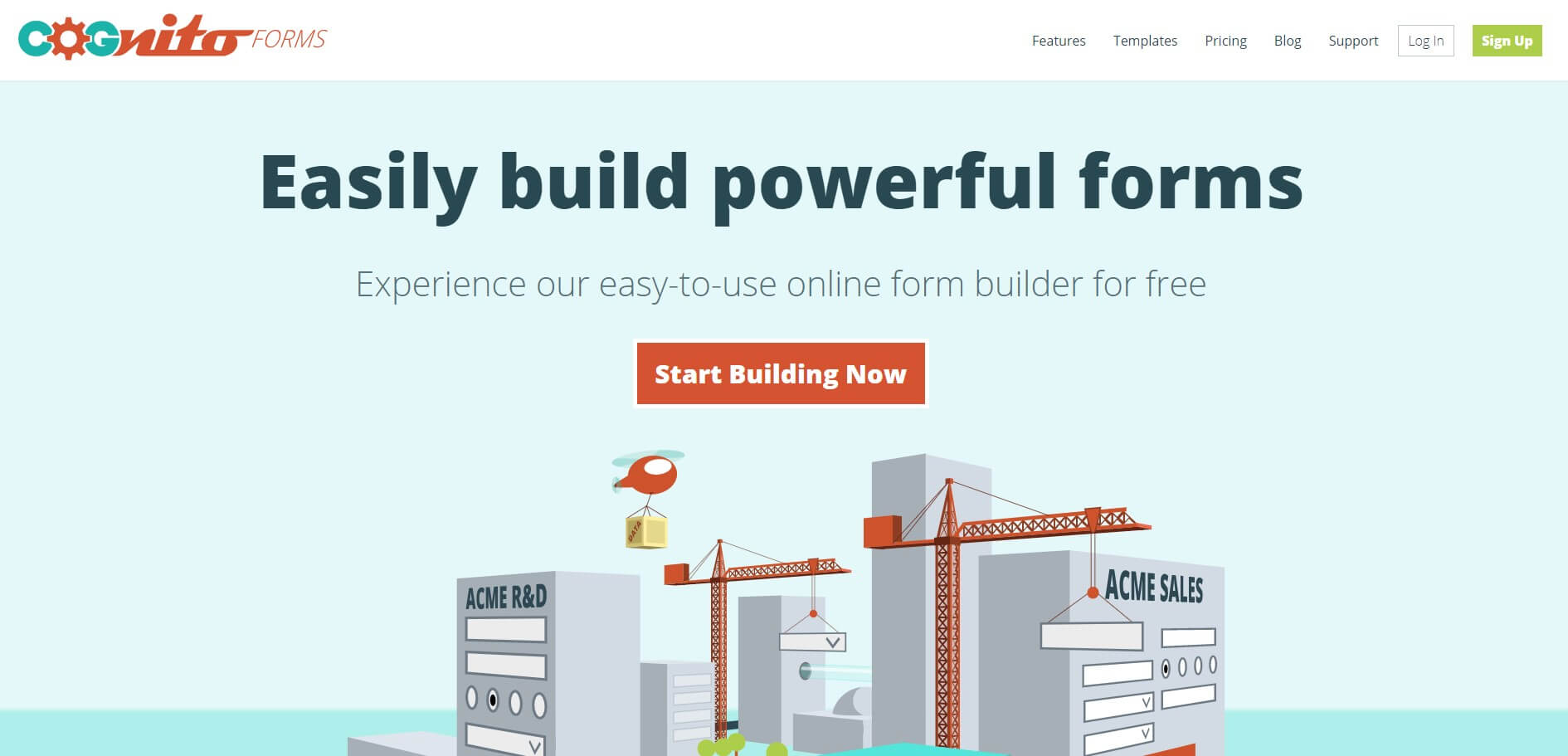 This tool allows you to customize forms and add an unlimited number of fields, e.g., text response, multiple choice, title, address, phone number, rating scale, or even a signature.

To build a form, just drag the desired elements to where you want them to be and set the parameters for each field, including name, description, and answer type. It's as simple as that! It is also possible to set various response conditions and add explanatory text to fields. All this allows you to customize forms for a variety of tasks.

Besides, Cognito Forms offers a variety of useful features, including:

Responsive design;
Multi-step forms;
Hidden fields;
Conditional logic.
Working with Cognito Forms requires no guesswork at all: each step in creating forms is clear and intuitive, and all the available options are displayed in the interface.

With the free subscription, you will be allowed to create an unlimited number of forms and you will have access to most features. However, some extra goodies are only included in the paid subscription:

Extended entry limit;
The possibility to remove the Cognito Forms logo from your forms;
The ability to save drafts.

Wufoo is a versatile form builder and survey tool. What makes it stand out from competitors? First and foremost, this form tool has integration with major payment systems. Thus, you can quickly and easily hook forms with your PayPal, Google Checkout, and Authorize.net accounts to collect payments or donations.

What's more, Wufoo is packed with features, including:

User-friendly drag-and-drop;
Over 400 form templates for faster customization;
Dynamic reports consisting of multiple graphs, charts, and key indicators;
Custom rules to create dynamic forms that follow a specified logic;
Integration with Twitter, MailChimp, Salesforce, Confluence, Zapier, Dropbox, etc.;
REST API for integration with other applications.
Also, if you're great at web design, Wufoo can offer CSS customization, so you'll be able to design your forms in every detail.

However, Wufoo is hardly suitable for you unless you are ready to fork out for its extensive functionality. Apparently, the form builder has been designed for larger businesses. Its free version is very limited. With a free account, you can create no more than three forms at a time; each can be filled no more than 100 times a month. So, if you're not going to create tons of high-profile forms, perhaps it is better to go with other solutions from our list.
Conclusion
Thanks to modern form builder tools, creating online forms has never been easier. So, whether you want to increase the efficiency of your lead generation, make it easier for your customers to give feedback, or take your research capacity to the next level, one of the listed solutions will surely help you achieve your goals.

---