How to Set up a Custom Business Email Address
Guides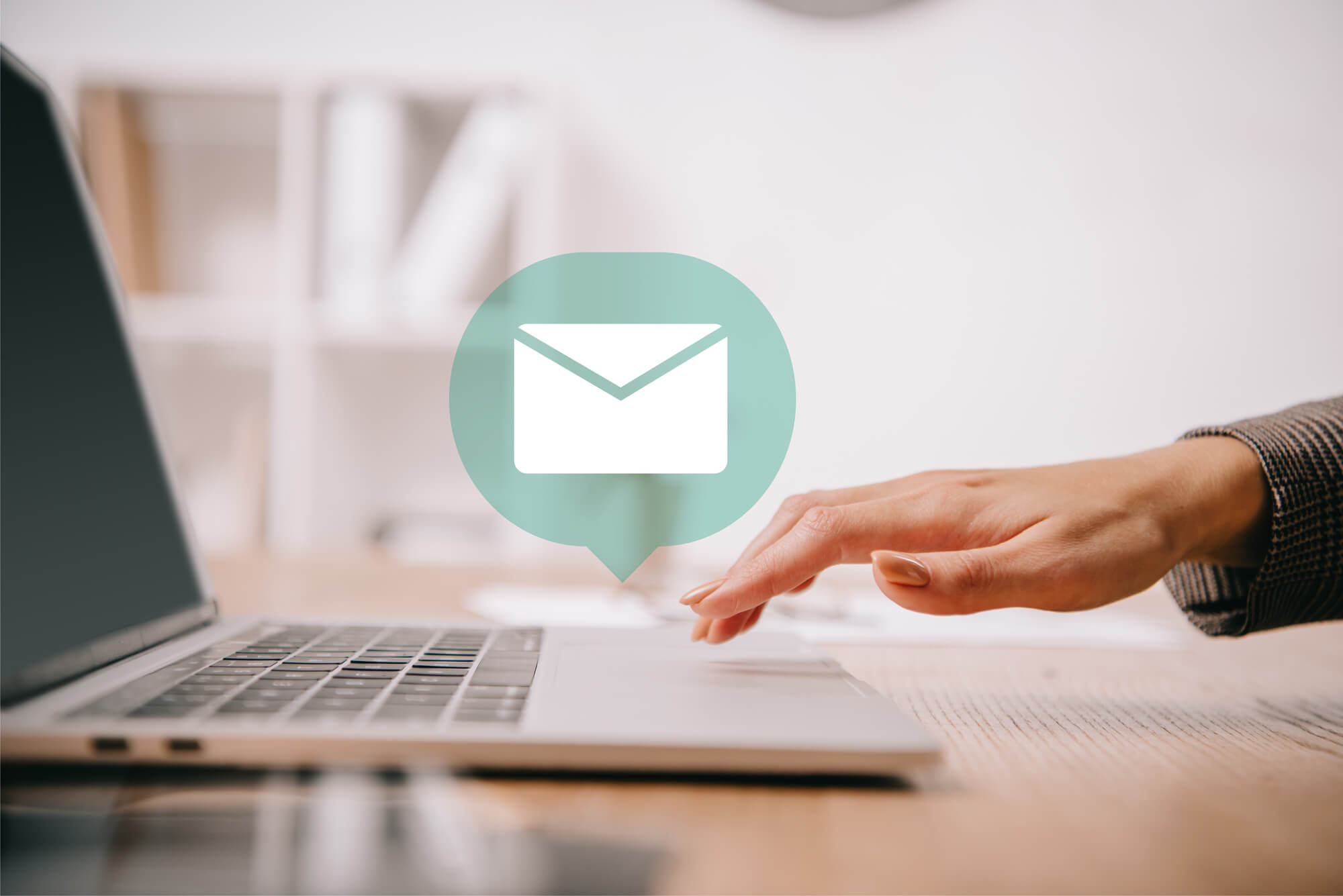 Have you ever felt embarrassed when giving your clients a business card with an email address like that jasonbikes@gmail.com? Then you've reached the point where your business is not just a pilot project anymore.

Professionalism is not only reflected in how you do things but also in how you appear in your customers' eyes. A custom business email address is one of the factors that shape your brand image, along with your business website, logo, support service, etc. No doubt, an email address like ceo@jasonbikes.com would look much more convincing and professional on your business card than a generic Gmail or Yahoo account.

But how do you create your own custom email address? In this article, we will reveal a couple of simple ways to get the job done. You can get a business email address for free if you buy a domain name and hosting from a provider, or you can allocate a few bucks for a more specialized solution. But let's start with the basics first!
What is a business email address, and why use it?
A custom business email address is one that features the domain name of your business website. For example, if your website domain is mybusiness.com, you'll want an email address that would use this exact domain name, following your first/last name, department name, etc. (e.g., wilson@mybusiness.com, support@mybusiness.com). Why? Here's a non-exhaustive list of reasons:

A business email address makes your brand feel more professional: Anyone can set up a private Gmail account and send out emails all over the place. But a dedicated business email address conveys your professional attitude and gives your business more legitimacy in the eyes of your customers.
A business email address makes your brand more recognizable: Having your domain name featured in your email address helps you promote your brand and website. People who get emails from you will associate your address with your brand and will eventually recognize you better.
A business email address raises brand awareness: Every time your prospects receive an email from your custom address, they see your domain name. The chances are that they will memorize it (or at least copy-paste it) and search for your site on the web whenever they need your products or services.
A business email address increases customer trust and loyalty: If clients get your business offer from a generic address like gmail.com or yahoo.com, they will likely not take you seriously. On the other hand, a custom business address conveys reliability. Thus, your prospects will be more open to doing business with you.
A business email address is more secure: Business correspondence is different from private email communication. Spam issues and data breaches can severely damage your hard-earned business, so your responsibility is to avoid them at all costs. Business email providers usually boast more advanced security technologies to keep your business communication safe.
How to create a business email address for free?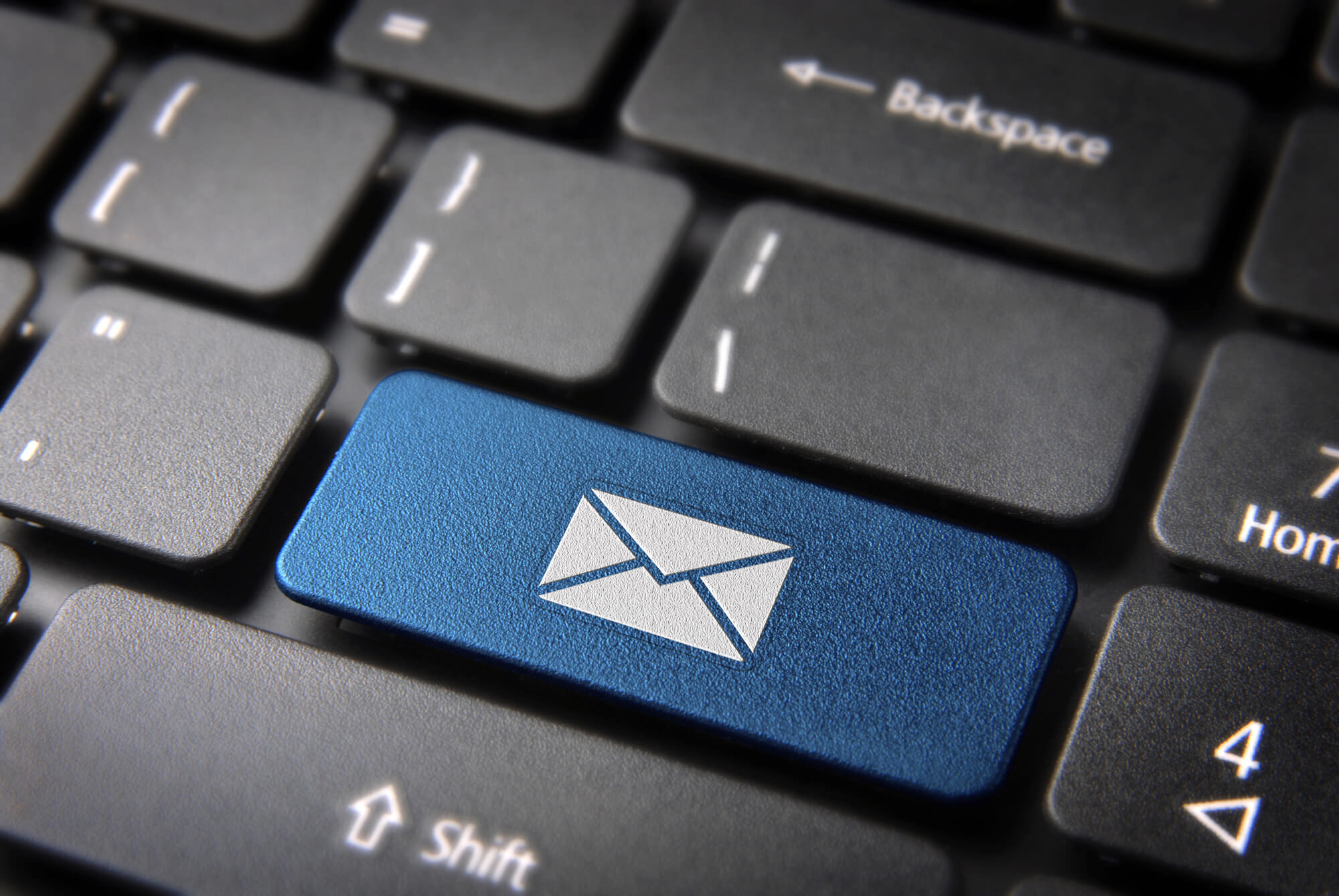 If you don't have a business website yet, you will need a domain name and hosting provider. As you probably know, a domain name is basically the address of your website on the Internet. Hosting is a service that allows you to store your website assets on a dedicated server. There is no shortage of domain and hosting providers in the market. Among the most popular are companies like Bluehost, HostGator, InMotion, Hostinger, etc.

In addition to a domain and hosting services, most providers offer a free business email address. It is relatively easy to configure in your hosting account control panel. Usually, all you have to do is:

Enter the username (prefix) you want to appear in your custom email address before your domain name. This can be your (or your employee's) name or a department name, e.g., eric.smith@yourbusiness.com, info@yourbusiness.com.
Set up your password; and
Tweak a few additional settings, like mailbox quota (the maximum inbox storage), forwarding, spam filters, anti-malware protection, etc.
With most providers, you can generate multiple business email addresses, which is convenient if you have several employees or departments that need to keep in touch with customers.

A mailbox created with a hosting provider can be accessed through its cPanel, which is a dedicated hosting account dashboard that becomes available after you purchase a domain name and log in with your credentials.
Bonus tip #1: Create a business email with Zoho
If you already own a business website and you're not interested in the services of domain and hosting providers, there's still a chance for you to get a professional business email address for free: create an email account with Zoho.

Zoho is a company that provides diverse digital marketing solutions. And you can use their mailbox service absolutely free of charge if you already own a domain name. However, the process of configuring an email address will be a bit more challenging in that case. It includes the following stages:

Sign up for a Zoho account using this link;
Verify your domain by CNAME and Destination Values;
Update the MX records (mail server information) on your hosting provider's end;
Create and set up a business email address.
The entire process may take some time for beginners to figure out, but on the upside, you get a chance to create up to 25 business email accounts for free, each with 5GB mailbox storage. Plus, you get access to Zoho's advanced email marketing tools.
Bonus tip #2: Make use of a website builder
No doubt, the easiest and fastest way to create a website is by using a website builder. Most of them can save you a lot of time and trouble by offering an all-in-one package, so you won't need to search for reliable domain, hosting, and email providers.

With NING, for instance, a domain name and hosting are already included in the subscription fee. What's more, you automatically get an email address that features your website domain name. The default address format is mail@yourwebsitename.ning.com (or without .ning if you purchase a custom domain).

NING allows users to send emails to all network members by using the Broadcast Message feature. Besides, you can integrate your NING website with MailChimp and get even more useful email features.
How to create a business email address with G Suite
If you use email for private communication, it is most likely that you're using Gmail. And for a good reason! It is convenient, user-friendly, and full of great features. Along with Google Docs, Drive, and Calendar, Gmail is a part of G Suite, which is an online toolkit developed by Google specifically for business purposes.

While Gmail allows you to create a private mailbox ending in gmail.com, purchasing G Suite for a small monthly fee allows you to use Gmail for business and create a professional custom email address featuring your website domain name (provided you already own one). Furthermore, it gives you access to a broad array of G Suite exclusive benefits and advanced email features.

To set up a business email address with Gmail, you need to complete the stages described below.
Create a G Suite account
Simply visit the G Suite website and select the subscription plan that meets your needs. The Basic plan costs $6 per month per user and gives you 30GB of cloud storage. At the registration stage, you will be offered to purchase a domain name. But if you already own one, simply click "Yes, I have one I can use." If not, you can buy it from Google at around $12.

Once you buy a domain name or provide your own, you will be asked to enter the desired username, which will appear before the domain name in your custom email address (e.g., eric.smith@yourbusiness.com).
Complete the G Suite email setup
Now, when you have registered a G Suite account and created a business mailbox, you need to connect it to your website.

But first, Google will ask you whether you want to add more business email addresses. So if you have multiple employees or company departments that are supposed to communicate with clients, you can create more mailboxes at this stage. You will have to provide the names of the employees who will manage the mailboxes and enter the desired usernames, just like you did at the previous stage. Note that you can add more email addresses later anytime by using G Suite Admin console.

Next, if you're using an existing domain name to connect G Suite business mail, you will need to verify it. Google will offer you a meta-tag (an HTML code snippet) with a unique verification code and will ask you to add it to the <head> section of your website. This line of code is only required to confirm that you really own the domain name and can edit the given website. It won't affect the appearance or functionality of your site by any means.

Finally, you will have to add a few MX records to your domain settings to let Google servers send and receive emails for your business website. This step is only required if you haven't bought a domain name from Google and are using your existing one. To add MX records, you will have to open your domain control panel and enter a few values offered by Google to your DNS record. Depending on your domain host, Google will provide you with detailed instructions on how to do it.

When finished, you will be able to access your business inbox by logging in to your Gmail account using the business email address you've created.
Conclusion
A custom email address is a must if you take your business seriously and keep in touch with customers regularly. It shows your professional attitude and increases your credibility in clients' eyes. You can now create a business email address using any method suggested in this article, depending on your situation and needs!

---