What Is Remarketing: Taking Your Conversions Back
Social Media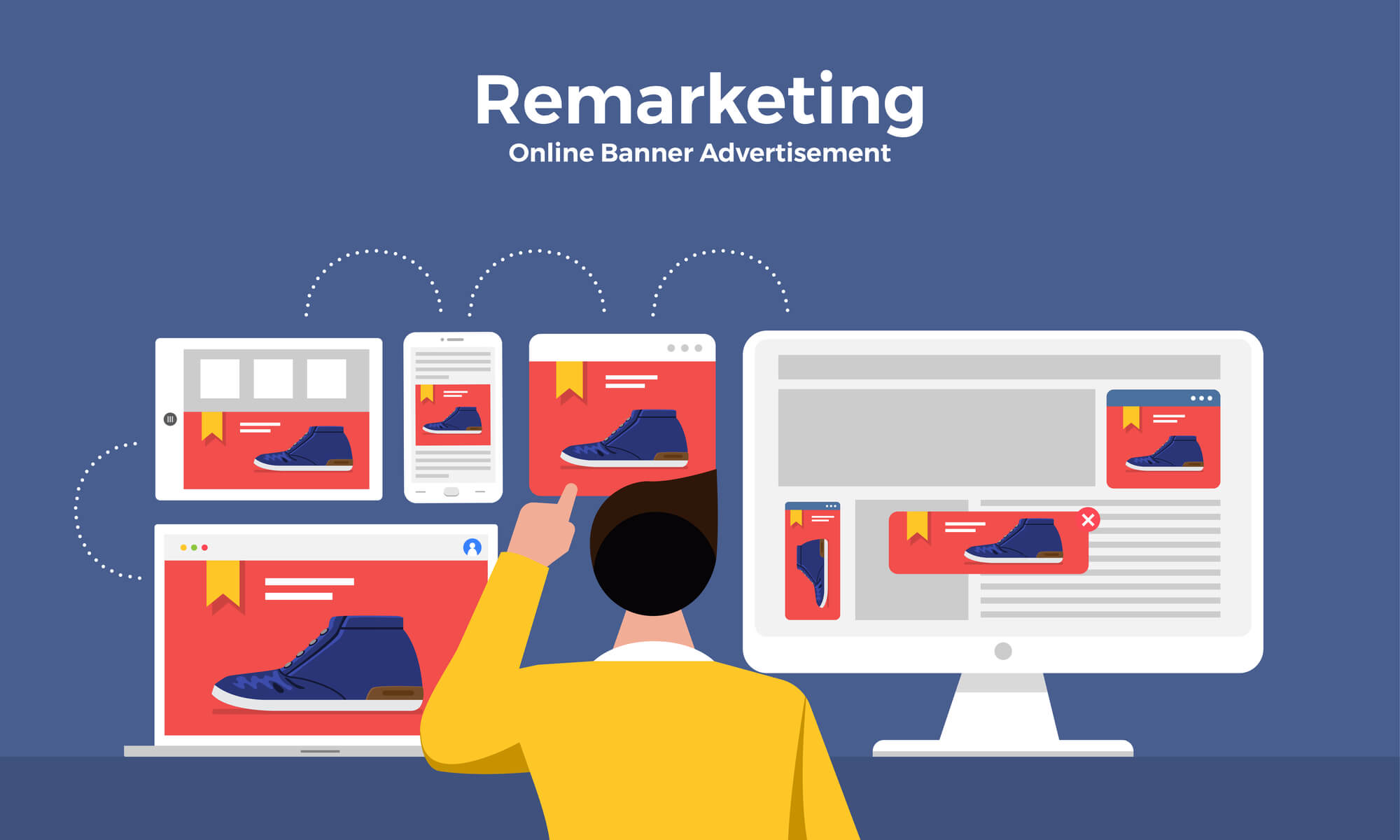 Good old online advertising is still on the rise. But more and more businesses come to the conclusion that relying solely on classic targeting methods is not cost-effective enough in terms of investment. After all, the best ROI is usually achieved when advertisements are shown to "warm" customers, the people who are already familiar with your brand.

Let's face it, not every client who saw your ad or visited your business website is ready to purchase your product or service immediately. In fact, only a tiny 3% of consumers end up buying a product on their first visit. The rest simply come and go without giving your offer a second thought. Most users will visit your site out of curiosity or to check out prices while having no clear intention to make a purchase.

However, every visit scored by your website actually increases your chances to turn a conversion, although it may happen at a later time. This is possible thanks to a technique known as "remarketing."
What is remarketing?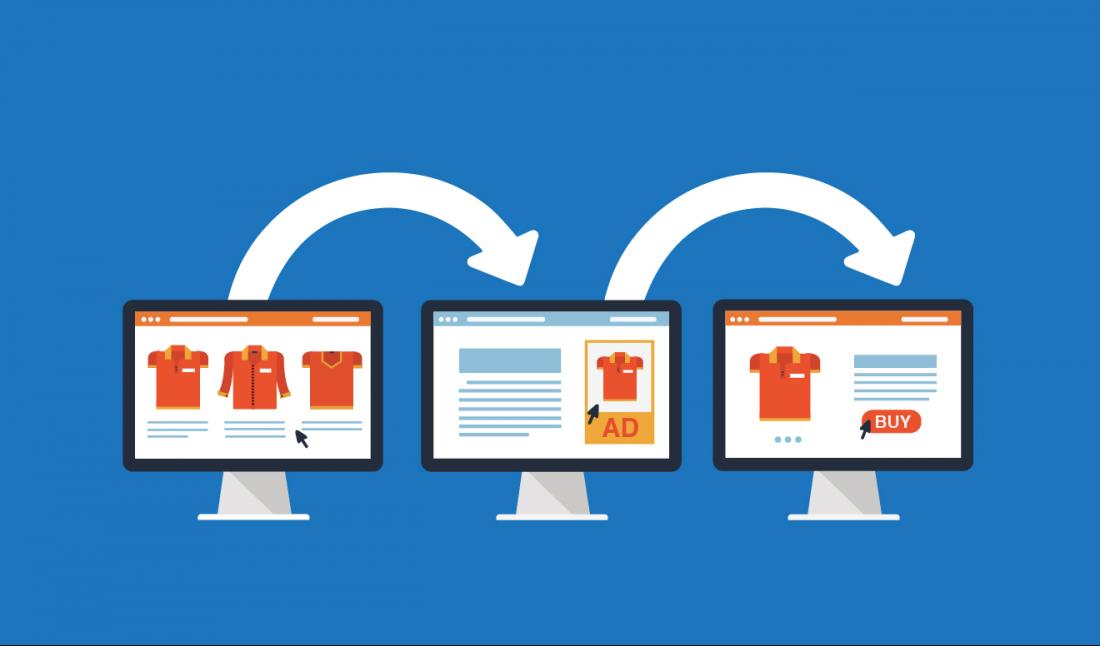 Remarketing is a strategy that allows you to show display ads directly to the people who have already interacted with your business. Thanks to this technique, you can easily get in front of the prospects who have already visited your website, regardless of whether they have already bought a product or service or not.

Just like traditional display advertising, remarketing works on a pay-per-click basis. That means advertisers pay a fixed rate every time someone clicks on their ad.

Remarketing allows you to reach out to potential customers repeatedly to remind them about your offer. Launching a remarketing campaign, you're targeting people who initially showed interest in your products but were not yet ready to make a purchase. However, if they come across your ad while continuing to consider other options in the market, they may decide to go back to your offer once they are ready to buy. In the process of the customer's decision-making, staying visible can be a significant competitive advantage.

That is why remarketing leads to higher conversion rates in the long-term. Apparently, this technique doesn't work as fast as you would like (although any online marketing strategy takes time), but the profit you may turn at the end of the day can definitely make you happy.
What are the benefits of remarketing?
Remarketing offers numerous benefits for almost any business. The primary advantage is obviously the high potential to convert casual visitors into customers.

Remarketing allows you to increase the conversion rate efficiently and consistently if approached correctly. It is the best way to remind customers of your brand just the moment they are ready to make a purchase.

Also, remarketing is a cost-effective strategy. This means that even small companies can make great strides using this technique. You can attain a lower cost per impression and click by focusing on a very narrow segment of your target audience: the people who have already been to your website and who actually know what you're offering.

What's more, remarketing tools provide excellent flexibility when personalizing campaigns and segmenting your audience. For example, with their help, you can track visitors who added a product to their shopping cart but didn't complete the checkout. Or you could create a dedicated advertising campaign targeted specifically at users who have spent some time on a particular page.
How does remarketing work?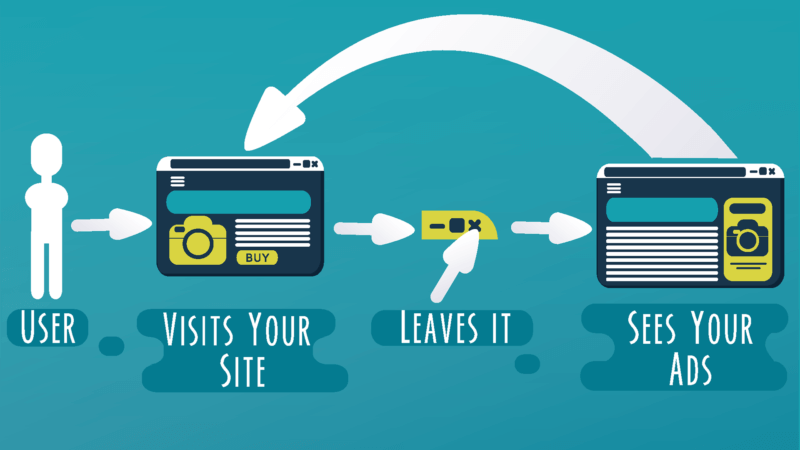 Remarketing works in a very similar way with traditional display advertising. To start a remarketing campaign, you need to generate and install a remarketing tag on the target web page using Google Ads (check out the detailed instructions here). You will then have to wait until the data about your customers is collected and your remarketing list is compiled. It is technically possible to place the tag on every page of your site, but it's more efficient to focus on specific products or services.

When setting up your remarketing campaigns, you can create multiple remarketing lists to target different audiences. For example, you could target users who have visited your specific product page (one with a high retention rate, for instance) or those who have abandoned their shopping carts. Remarketing works exceptionally well for goods that require conducting thorough research before purchasing. It is also effective when promoting highly competitive products that a large number of brands offer.

When users visit your page that contains a remarketing tag, a dedicated cookie file is stored in their browser, and they are automatically added to your remarketing list. If the visitor leaves without buying anything, they will see your targeted ads on other websites from the Google Display Network.

As you can see, remarketing and PPC go hand in hand, allowing you to get your ads directly in front of the audience interested in your products or services. And the best part is, you can customize your campaigns the way you want, create multiple variations of ads, and show them to different audiences.
Basic options of audience segmentation in remarketing
Google Ads offers several types of remarketing:

Standard remarketing on the Google Display Network;
Targeting similar (lookalike) audiences;
Search engine remarketing (ads are shown directly on Google);
Customer match (email remarketing);
Dynamic remarketing (showing personalized ads depending on the products and services users were checking out on your website).
Based on these types of ads, you can divide your entire target audience into multiple segments. Consider the following options:

1. Remarketing at the curiosity stage based on:

Time spent on the website; and
Search queries on the website.
2. Remarketing at the awareness stage targeted at:

Blog readers; and
Viewers of your YouTube channel.
3. Remarketing at the stage of readiness to buy targeted at:

Users who abandoned their shopping carts;
Promotion page visitors; and
Product page visitors.
4. Remarketing targeted at your loyal audience:

Repeat buyers;
Existing customers;
Loyalty program participants, etc.
Bring your customers back to your brand!
Remarketing is an effective way to draw customers' attention back to your brand and encourage them to return to your website. Use it to drive customers directly to the product pages they are looking for! Do not miss the opportunity to give your prospects a second chance to become your loyal customers.

---