To check your private messages on a Ning Network, sign in and click the "Inbox" link in the right column.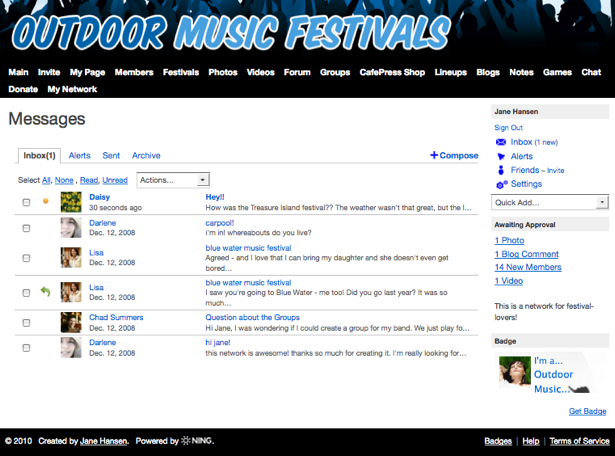 All the private messages you've received on that Ning Network will be listed. New messages are marked by an orange dot. Messages you've replied to will have a green arrow next to them.
You can click on the sender's name to view their My Page, or click on a message's title to open that private message.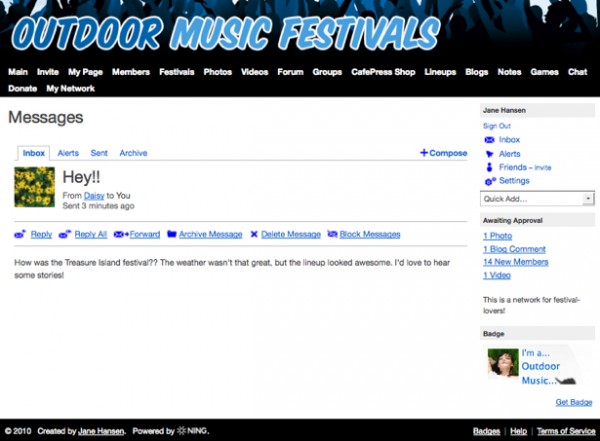 You can then reply, reply all, forward, archive, or delete that message using the links above its text. To block that person from sending you further private messages, click the "Block Messages" link.
Similar Articles: