Your Ning Network comes with a messages feature to allow you to send and receive messages with other members of the Ning Network without giving out your email address. You can access your inbox and send messages by signing into the Ning Network.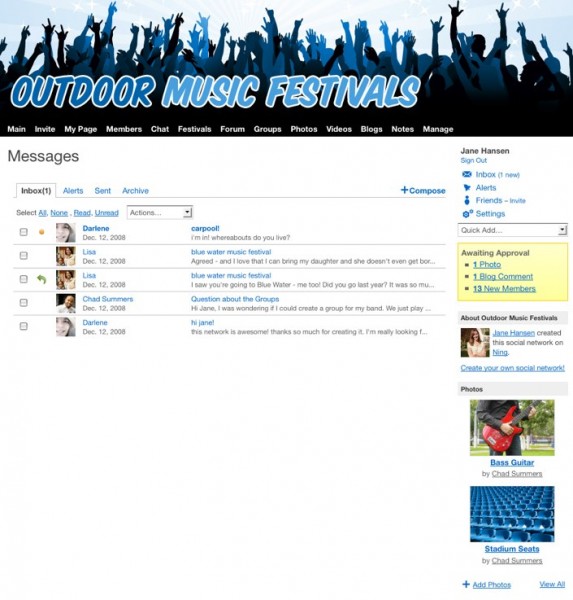 Comments are great for content you don't mind other people on the Ning Network seeing — like a comment on someone's profile page thanking them for joining your group, or a comment on a funny video letting the person who uploaded it know you appreciated it. For private information you might not want the whole Ning Network to see — private messages are a great way to go.
Check out the related articles for more information on sending and receiving private messages on your Ning Network.
Similar Articles: