When you give a gift to someone on a Ning Network, you have three Privacy Setting options to choose from: Public, Private or Anonymous. Setting a gift's privacy level to Public will allow anyone to see the gift and the names of the sender and recipient. Selecting Private will allow only the sender and the recipient to see the gift.
After you've set the privacy level to Public or Private, you can then check the box next to "Anonymous." Making a gift anonymous will allow other members to see the gift (depending on the privacy option you chose above), but will not allow anyone to see the name of the member who sent it.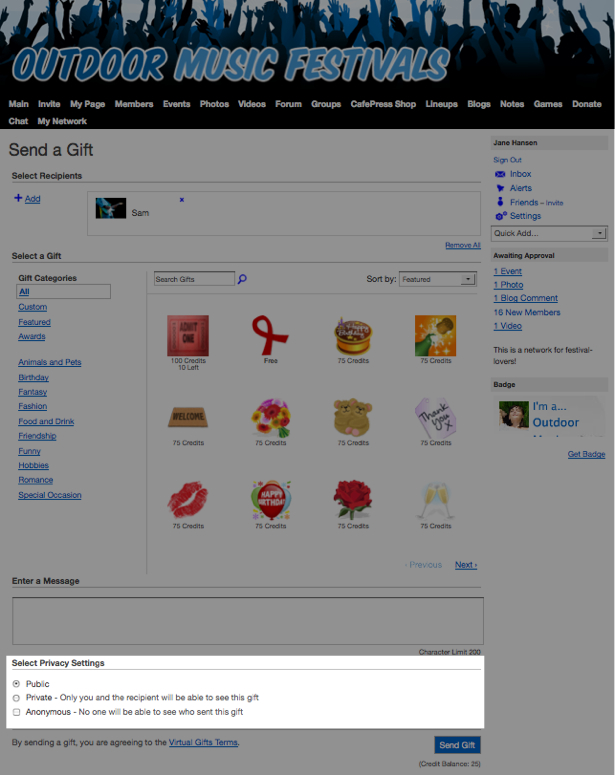 The Privacy Settings options display automatically when you click on the "Give ___ a Gift" link from the member's Profile Page. In order to select the privacy level for gifts being attached to a comment on a member's Comment Wall, just click on the "More Options" link and you will be taken to the full "Send a Gift" page.
Similar Articles: