With Gifts on your Ning Network your members have the ability to purchase credits and give gifts to one another. As a Network Creator you can not only decide what gifts your Ning Network displays from the Ning Gift Catalog, you can also create and upload your own custom gifts to your network.
To upload your custom gift, head to the Features page under the Settings section of your My Network tab. Click the link on that page to "Upload Custom Gifts."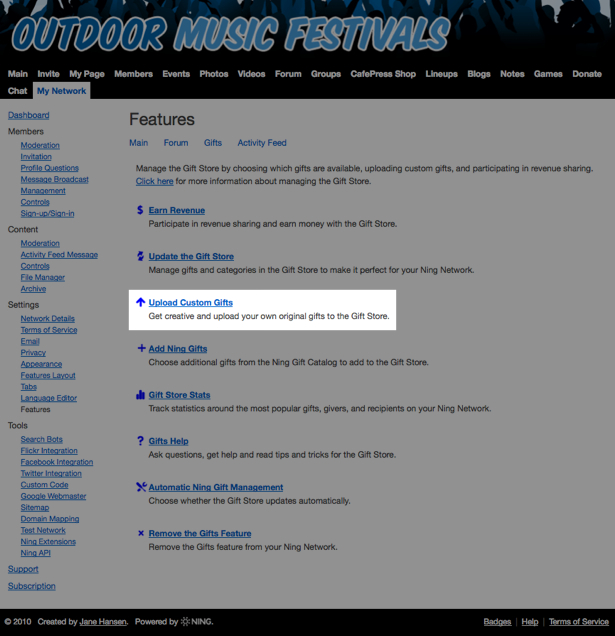 Once you've clicked on the link you'll be taken directly to the custom gift upload form.
Enter a name for your custom gift. This name will be visible to your members.
Choose a type for your gift. General gifts are usable by all members. Award gifts only available to the Network Creator to reward contribution.
Choose the category you'd like your custom gift to be placed in.
Set the quantity of this gift that will be available before it shows as "Sold Out."
Set the price of your gift. You can choose from 25, 50, 75, 100, or 500 credits.
Upload your custom gift. Click on the "Browse…" button next to the Gift Image field to browse your hardrive for your image. Remember that all custom gift images must be under 10KB. Once you've uploaded your image, you'll be given a couple of different display options for it.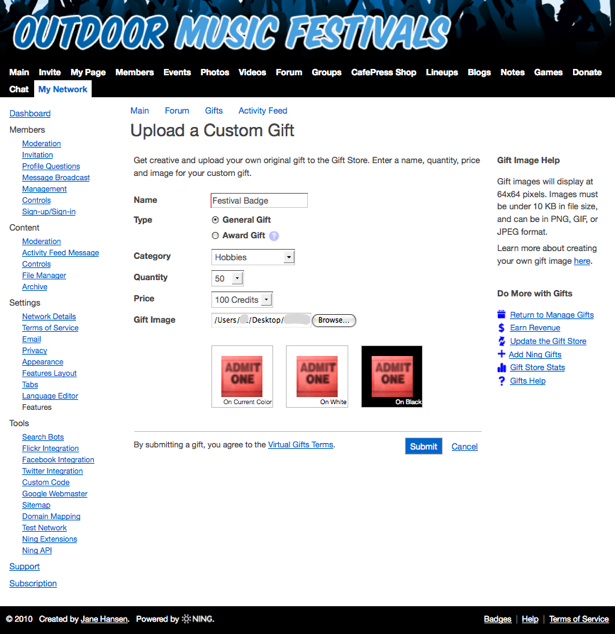 Click "Submit" at the bottom of the page to add your custom gift to your Gift Store.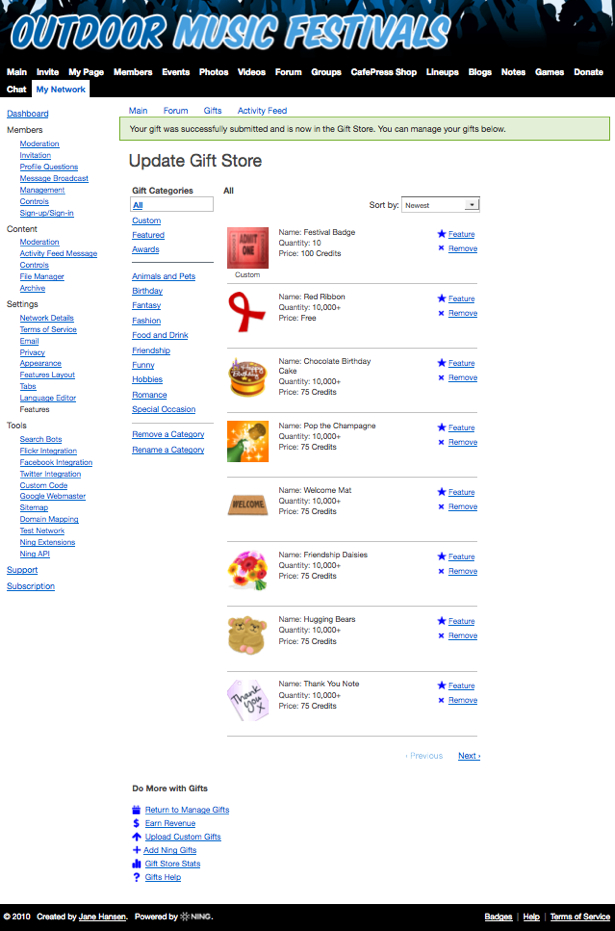 You'll then be brought to the Gift Store on your Ning Network where you can make any changes to your new custom gift, or any of the others available on your network.
Similar Articles: