Sending gifts to members requires first purchasing credits in order to pay for the gifts you send. Credits can be purchased through PayPal. Most gifts cost 75 credits, and you can purchase credits in increments of 100.
To purchase credits, sign in to your account on a Ning Network and click on Settings from the right-hand side of the page. The Account Balance section at the bottom of the page will show the number of credits currently available, as well as a link to "Buy credits."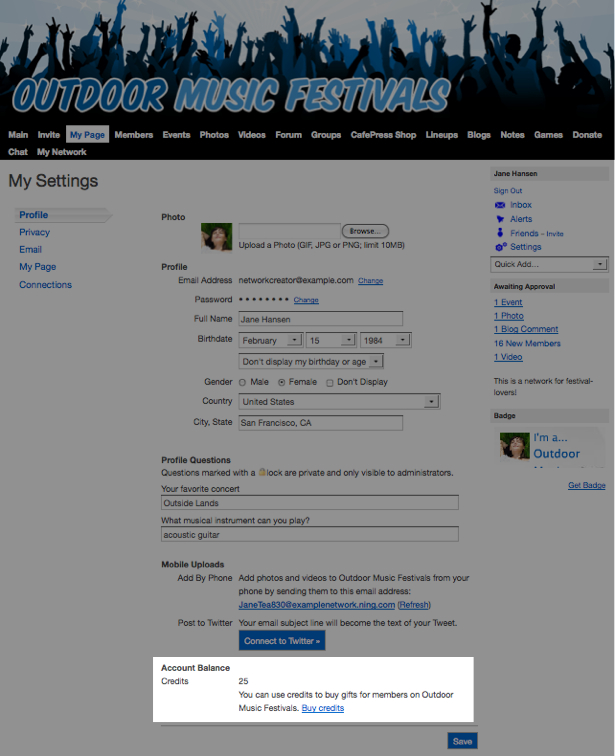 In the Gift Store, the credit balance will show at the bottom of the page below the message box. If you don't have enough credits to purchase a gift, a light box will appear after you click on the "Send Gift" button, prompting you to buy more credits. Once you've purchased credits from PayPal, you'll be taken back to the network where your gift will be sent.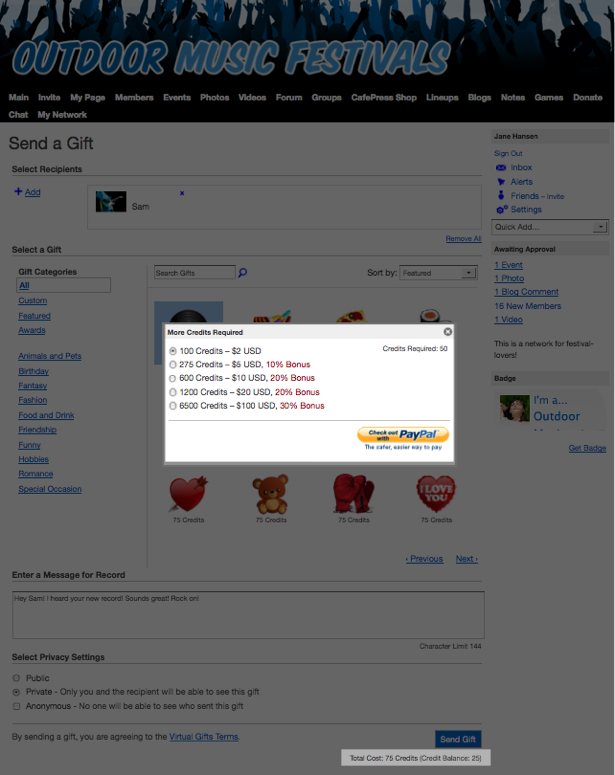 Every time you give a gift, your credits are deducted and the balance reflects the remaining amount of credits available.
Similar Articles: