You have control over which photos, videos and blog posts appear on your Profile Page, as well as how many of each are displayed.
To customize these settings, go to your My Page and click the "Edit" button in the header of the feature you want to modify. From here, you'll see various display options: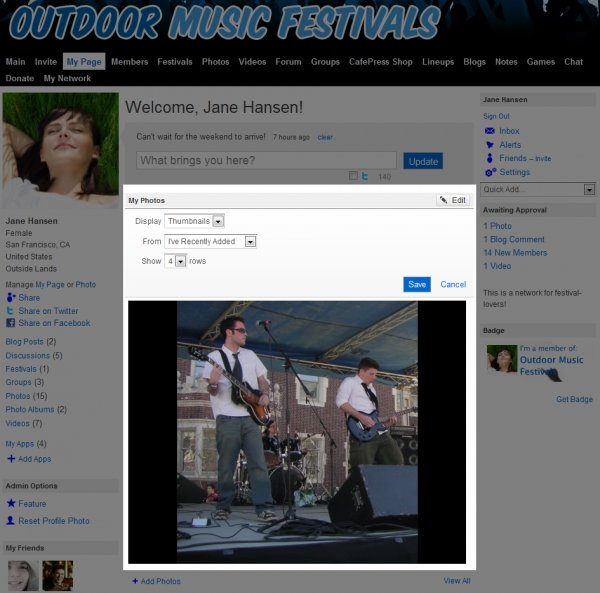 If you want to hide a feature completely, just choose "0 rows" in the "Show" field. Make your selections and then click "Save" to see how it looks!
Similar Articles: