To prevent your members from sending invitations to others, go to your My Network tab and click on "Invitation" under the Settings section.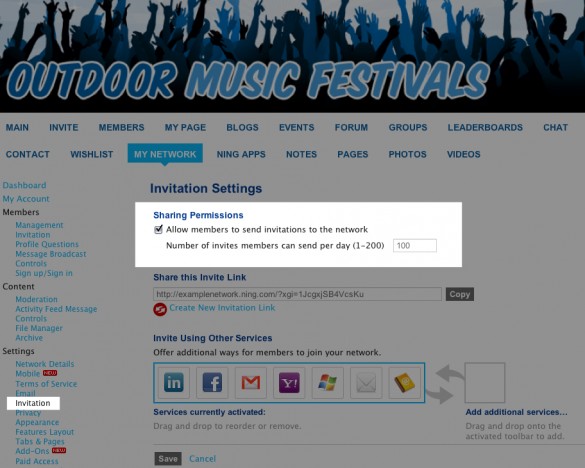 Here, you can uncheck the box next to "Allow members to send invitations to the network." Unchecking this will prevent your members from sending any number of invites. Unchecking this also affects members' ability to share content through other social services, such as Facebook or Google+. 
If you wish to enable it in the future, simply return to this page and check the box. You will then be able to choose how many invitations your members can send each day.
Click "Save" and you're done!
Similar Articles: