10 Key Points Where Social Medias Like Facebook May Fail to Deliver the Best Solutions
Social Media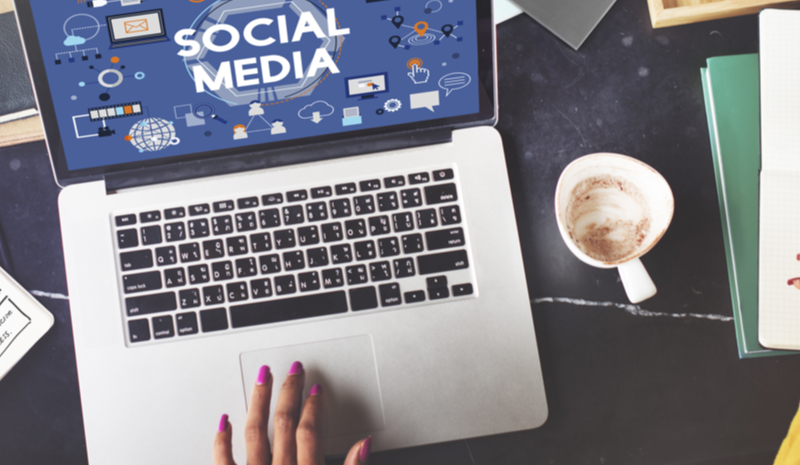 Undeniably, there are a few players that have managed to attract every year millions of users and have shaped to a large extent social media landscape. They have gained such a significant market share that the term social media began to be considered a synonym with their brand names.
On the one hand, the development to such point of some social networking websites forced businesses to rethink the way they communicate with their users and their whole reputation management. On the other hand, social medias like Facebook got to make the rules of the game. Changes in the news feed algorithms, short notice features drop off, design and policies modifications have often caught business pages owners off guard and turned them into quick problem solvers overnight.
Social media should ideally support your business goals regularly and consistently. Or this is easier to achieve in a predictable climate, that top social medias don't seem to provide any more.
That's why more and more companies and brands turn to solutions like Ning that offer them more predictability and control and enable them to tailor their communities upon their business goals and needs.
10 things to consider when developing your social media strategy
Not yet decided whether it's better to keep the beaten track or start on your own when it comes to social media? Here are a few things to consider before making the big decision.
Who should decide what is relevant for your users?
Although many of the measures they have taken were meant to fight bad quality content like click baits or fake news, there were also times when Facebook pages owners were negatively affected by the changes in the news feed algorithms.
In 2014, Facebook was making the first significant change in the news feed algorithm, applying a filtering and leaving many of the business pages' posts out. In 2016, a similar change targeted the media companies, which reported a decrease of 42% in their posts' organic reach in only five months. At the beginning of 2017, Facebook announced that they would give higher priority in the news feed to posts on trending topics. Both Facebook and Instagram admit to favouring posts from friends over posts from business or brand pages because, they say, their primary goal is to enable people to connect and offer regular users an optimal experience and secondary, connect people with brands.
When you build your own social media website with Ning, you can integrate the real time aggregated Activity Feed, without any interference on what is relevant for your users.
You'd better own the content that populates your social media With top social medias like Facebook, you don't own the unique content and have limited control over it. On your social media website built with Ning, all the unique content is yours, and you have unlimited options to secure it and manage the way you consider best. One tip from the web consultant John Locke: "The one place you truly own your content is on your website […] By publishing on your own website first, you own the copyright on whatever you publish there. I advocate for everyone to have their own website, publish there first, and then repurpose content for social media ".  In other words, content you have published on your website is yours no matter if you publish it also on external social media websites.
How much are you willing to invest in resources for generating and managing content?
If you are serious about social media and open a brand page on Facebook, Twitter, Instagram or Pinterest, you have to make sure that you can properly manage it. This requires having a dedicated social media team for content creation, content curation, moderation and customer support. On your own social media, the investment in internal resources can be significantly lower because you get to decide the functionalities and flows. You can empower users to generate content via blogs or forums. Valuable content can result from users' contribution only, with some minimal supervision on content quality. A Facebook page where there are no posts from the company will be considered poorly managed. A stand-alone social network site where users power the content is a sign of good performance and high user engagement.
Want broader control over who posts what?
Without going to the extreme of censorship, if you own your social media site, you should be the one making the rules. With Ning, you can even apply an anti-spam protection to ensure your content quality. If a user has gone too far and broke some rules, you can take immediate actions. On an external social media website, measures against spammers or stalkers can take longer, and you have to rely on outside rules and procedures for them.
Social media is, in the end, about having users interact, right? Interactivity between users is at the heart of any social media. On your own social media website is much easier to reach a higher interactivity rate with multiple features: comments, forums, video and photos sharing. On social medias like Facebook, interactivity is achieved mostly through comments. On brand pages, it is the communication initiated by the page owner that triggers interactivity. Without an initial input from you, there is very unlikely to have direct communication between users.
On stand-alone social media websites, the communities easily become self-sustainable and organize faster around common goals. For instance, on DIY drones online community built from scratch with Ning platform, users have not only shared ideas. They have worked together on a joint project:  the world's first universal autopilot, ArduPilot.
Full control over features
In August 2017, Lifestage Facebook app enabling teens to connect via video profiles and movies made at their schools and Facebook Groups app designed for multiple groups management were shut down. It is frustrating to get to a point where functionality is no longer supported, and you are left with a bunch of users for which you need to cover the gap quickly.
When you plan and design your own social media, you decide the features you'll integrate and maintain in the short or the long term. You can plan any functionality drop off at your own pace and make surveys on your users to assess the impact.
Privacy Data privacy is the sore spot for many social media users. According to a survey conducted by Ponemom Institute LLC, 46% of the Americans and 68% of the Europeans declare themselves highly concerned about privacy in social media. On top social media websites, users' personal data is a key asset used on advertising display purposes and for tweaking various features and mechanisms like friends or pages suggestions. Therefore, no real guarantee on the personal data is given. With Ning, you can offer your users fine-tuned privacy controls. Moreover, as we provide fully customizable solutions, you can design users profiles with as high or as low privacy sensitive data as it is comfortable for them to provide.
A standardized design or a design that wholly encompasses your identity?
Make no mistake, design matters. According to the Adobe survey "The State of Content: Expectations on the Rise" 38% of users stop engaging with a web page content if the layout is not attractive. With social medias like Facebook or Twitter, having catchy visual elements is limited to logo and posts or cover images. When you build your social media website with Ning, you can fully customize your layout, including adding customized CSS and JavaScript or unlimited HTML pages. Furthermore, you have support for responsive design and even an API to create your mobile app.
Access to users related data anytime
Knowing your users is critical in managing your community.  Based on their profile, demographics, interests, and preferences, you develop next features and content. Their contact details enable you to send them a regular newsletter and communicate with them in any other way.
Ning lets you to gather the data suring the registration process, which will help you with further segmentation and analysis.
What is the difference you'd like your social media to make for your users?
On social media focused on the members' common goals or interests you build yourself, conversations can focus on the one thing that interests everyone. No loads of perfect families photos, no loads of irrelevant info to distract users.
Research conducted by Facebook itself has pointed out that 71% of users censor their posts. The reason is that users are more likely to comment when they feel connected with the audience than when they deal with an unclearly defined audience. And that is exactly what a social media site should achieve: connect people and provide an environment that favours networking rather than exposing them to audiences they don't naturally relate to.
So, what is the best social media for companies and brands?
No doubt, social medias like Facebook, in spite of their imperfections, will expose you to a larger audience and give you visibility. But, if you aim at a focused and dynamic community consider alternative solutions like Ning, enabling you to build a social media that expresses your brand identity and meets your audience's expectations, in a predictable and controlled environment.
Start create business website with Ning!
---