Call to Action Examples for Your Social Media
Guides
Even though we live in an era where digital marketing techniques are overpowering standard, traditional practices most of the entrepreneurs and company owners still don't understand the importance of the call to action button. Nowadays we can see many examples where business decided to use CTA button based on little or no research. These attempts lead to failure and most of the time the lead generation campaign ended poorly.
Call to action buttons are the key aggregator of lead generation for many companies. Although, it might look like that they have insignificant importance for the lead generation process CTA button can make or break your performance on the market. It's the combination of both words and design that will improve your lead generation campaign. The process of discovering what works best for your business involves a lot of testing and trying different types and designs for different situations. There is no general rule when it comes to call to action buttons however some practices showed that certain CTA buttons perform better for some types of lead generation techniques than other.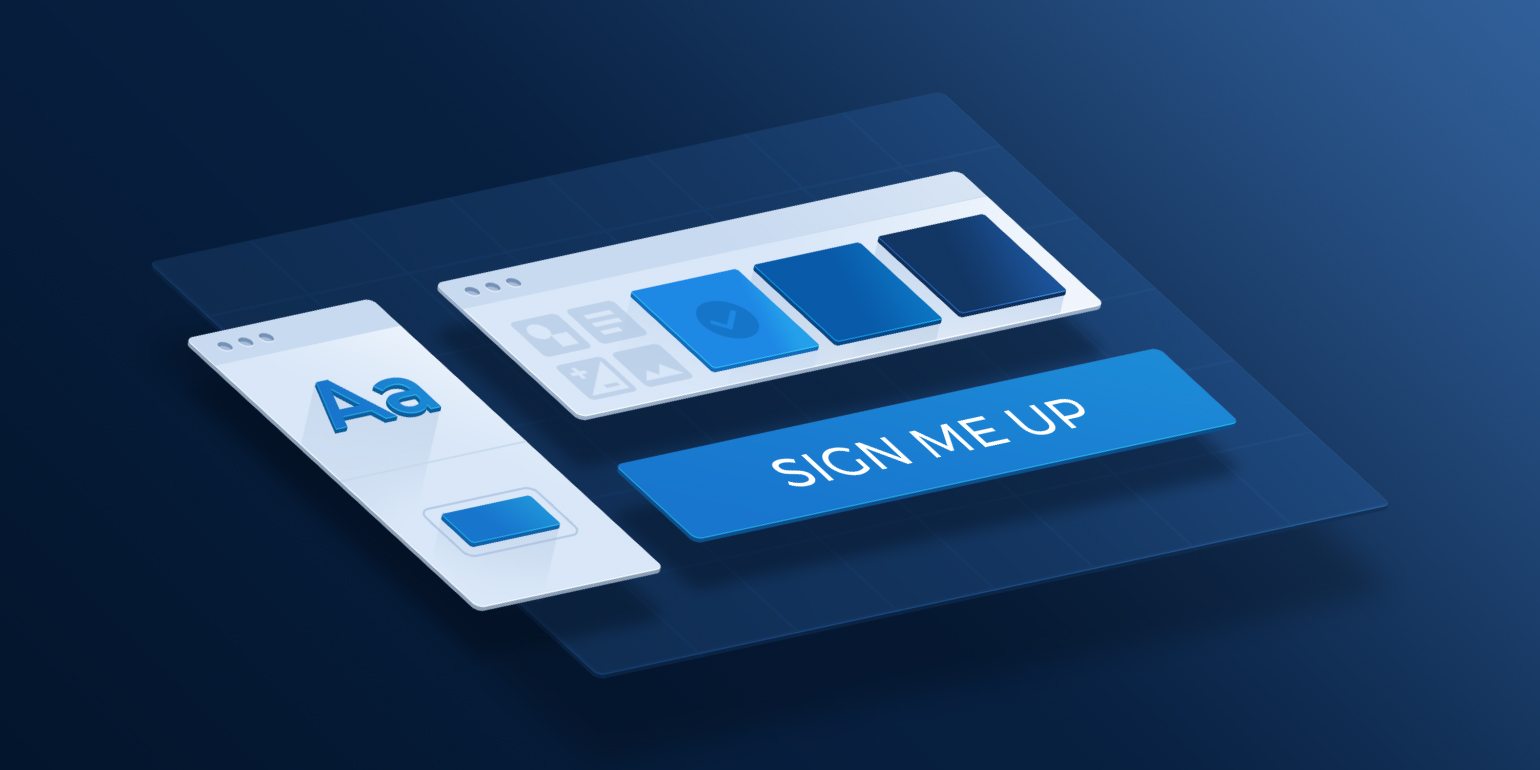 The right call to action button has to be in line with the style and the purpose of the lead magnet and the whole lead generation process.
According to Unbounce, more than 90% of visitors who read your headline will also read your call to action button. Emails with a single call to action button boosted the clicks up to 371% and sales 1617% says, Word Stream.
When it comes to social media most of the fan pages don't have the right social media button or don't have social media button at all. For instance, Facebook introduced many new features to the users related to the call to action button and how you should use it but still, there are businesses that refuse to a use one. Adding CTA's to your Facebook fan page can increase click-through rate by 285% according to AdRoll. These stats are applicable for all of the social media channels out there on the market.
Social media channels like Facebook and LinkedIn will limit your creativity and choice when it comes to call to action buttons. Fortunately, you can build your own social media community with online builders like Ning and have a complete control and freedom over the design process like you normally do with any other lead generation technique.
Before we add few CTA examples we need to go back to basics and clarify the meaning behind the call to action concept.
What is a call to action?
A call to action is an image or a combination of words that invites visitors to take action. The term CTA is extensively used by the marketing community in the past few years. A perfect call to action button will derive immediate response or encourage immediate sale from a visitor. There are a different type of responses or actions you can get from your visitors or customers. The goal is different for every company on the market. Most of the time entrepreneurs want visitors to sing up, download an app, get a coupon, attend an event, follow fan page or download an eBook. The type of the CTA button varies based on the needs of the target audience. An effective call to action button should easily convert visitors, but the value proposition should be unique in order for your campaign to be successful.
In certain occasions, you can have multiple call to action buttons. It really depends on what you are trying to achieve with the campaign.
When it comes to social media, you are limited to only one call to action button on your fan page and of course the paid ads. The call to action button you use on your fan page should be aligned with your business goals or should redirect users directly to your contact or your play store app where social media visitors can convert.
Each social media platform works differently when it comes to CTA buttons. On Facebook pages, the CTA buttons are defined based on the type of business you are. For instance, if you have an app, you will add a call to action button that suggests using the app. On Instagram, besides the follow button you get to choose a various call to action buttons on the paid ads. Twitter even did a study that suggests the most effective call to action buttons on their platform.
Essential elements of effective call to action button
There are few essential elements you should implement when creating your social media button in order to achieve results. Follow the checkpoints below to achieve better performance of the CTA and to improve the conversion rate of your business.
Design that stands out
In order to have better performance with your CTA, you need to optimize the design of the button. Visitors will convert only if the call to action button is attractive enough and stands out from the rest of the content on the page. Your CTA colors should contrast with your website design and be large enough to be noticed. The best performance size is 225px wide and 45px high.
Words that make people want to act
If your goal is to convince people to buy your product or download your application then use a mix of these phrases in your call to action button:
– You
– Guarantee
– Free
– Because
– New
These are the most persuasive words for a call to action button. The mentioned phrases will help you create targeted call to action buttons rather than basic ones. According to Sprout Social smart CTA convert 42% more visitors then basic CTA buttons.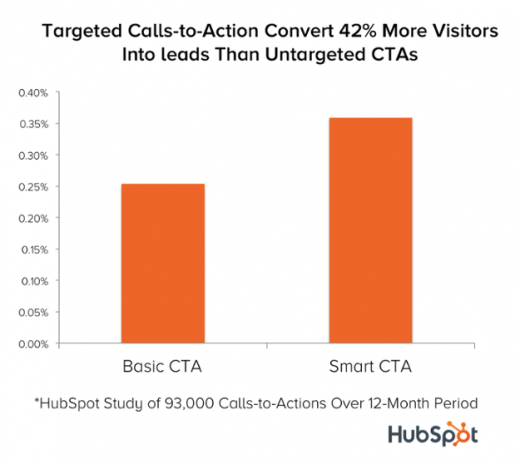 If you want to create urgency for a certain discounted deal or product you can use the following words:
– Now
– Hurry
– Immediately
– Last Chance
– Today only
Modification of the call to action words is possible only on custom-made social media networks. Market leaders like Facebook or Twitter allow only a few choices of predefined buttons you can implement in your paid ads.
If you want your exclusive offer to stand out, you can use a different set of words on your call to action button. Your CTA button needs to be strong and imply exclusivity by adding these words:
– Exclusive access
– Get an invitation
– Subscribers only
– Pre-order
Using these phrases will imply urgency and will give the impression that if they don't act now they will lose the exclusive value proposition.
Choose colors that convert
All of the effective CTA buttons have contrasting colors. This means that the CTA button needs to stand out from the background. The standard effective colors for the CTA buttons are orange, yellow, red and green. Marketers often switch back and forth between these colors and find what caused the biggest reaction on the market and the target audience.
Best Call to Action examples for Your Social Media
CTA buttons have unified purpose across all lead generation tools and social media websites. The difference is that standard lead generation techniques allow modification of the look and the words on the CTA buttons and yet social media channels limit this possibility by offering predefined CTA which you can use.
Nowadays, many businesses decide to create their own social media communities or channels simply because they provide benefits standard social media channels don't have. In order to demonstrate best practices, we will use examples from standard lead generation techniques.
Crazy Egg is a perfect example of how a good CTA button should look like. In order to convert their visitors, they've added a pop up that directly introduces website visitors to their service. By clicking on the button show me my heatmap you will see an immediate solution to your problem. It offers a great value proposition and the CTA button really stands out from the background. Here's how a good call to action should look like.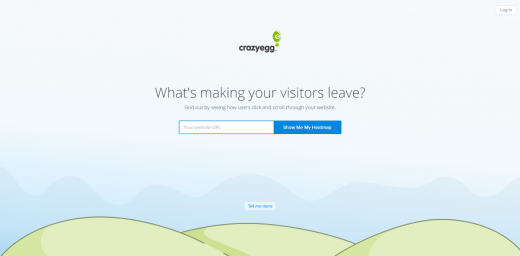 Spotify has one of the best calls to action examples out there. Their goal is to increase usage of their mobile and desktop application but their priority is pushing the premium feature. In order to make sure both options are available to the visitors, they have created two calls to action buttons. The one for the premium service is highlighted with the color green and it really stands out from the background. With one look on the landing page, you can clearly see what they want to achieve with the CTA buttons which is increased volume of sign-ins on the premium feature.
Uber
Uber has the simplest and yet effective call to action button out there. Of all the call to action examples, this one is really straightforward and stands out from the background. It might not be the best creative solution but it's simple, on point and it says exactly what you will get if you click on it.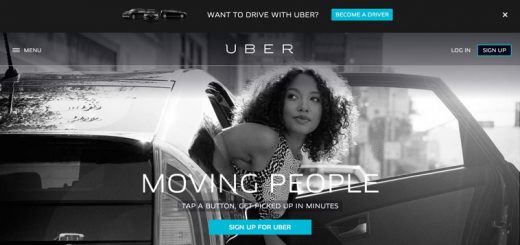 The average human attention span is decreasing over time, especially in the virtual world. Online users don't have patience and time for messy and dysfunctional websites. Lean immediate solutions can boost your conversion rate. Ning is the perfect example of how a perfect home page and call to action button should look like. They used a neat and clear design that immediately tells you what you are going to get from their service. Their light green call to action button stands out amazingly on the white background. Visitors will immediately know where to click and what they will get from the action.
Final words
All of the above-mentioned practices performed well in reality but it's up to you to define your best solution for your business and target audience. The practices in all of the lead generation tactics are applicable to everything you choose to use for getting leads and conversions for your business. If you want to fully customize your social media buttons you need to create your own social media community. The predefined best CTA versions on social media like Facebook and Twitter are effective but you cannot modify their look and position on the page. If you want to really stand out then custom social media communities are the right solution for your business.
Remember, effective call to action buttons are the ones that will boost your online presence significantly. In order to be successful, you should definitely run a/b tests for some time and discover what engages your target audience the best. Success is inevitable if you implement all of the techniques mentioned in the article, measure the performance and optimize constantly.
Let's start creating a social network with Ning website builder: https://www.ning.com/website-builder/

---