How to Monetize on Pinterest: Tips for Brands and Bloggers
Social Media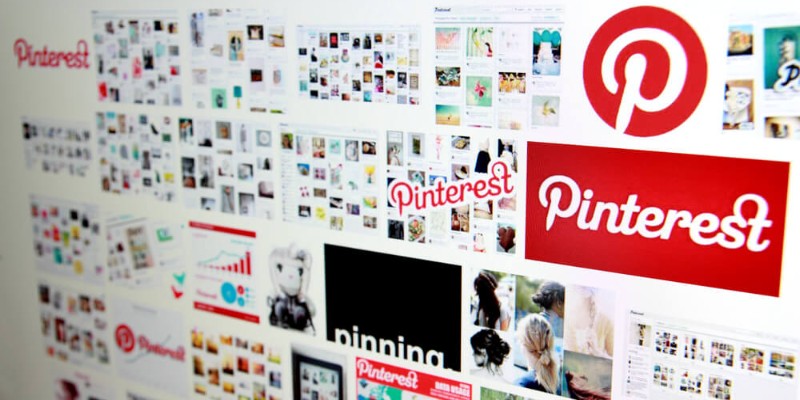 With 150 million monthly users, Pinterest is not only an extremely popular image-sharing social network, it is also one of the most powerful online marketing tools. It is widely known that social media help brands build influence and promote their products and services. But Pinterest shows statistics that often surpass those of other social platforms. It was estimated that Pinterest users tend to spend much more money on products they find on the platform than Facebook users. Furthermore, visitors coming to company websites from Pinterest usually stay for much longer than those arriving from other social networks. These two facts alone are enough to ask yourself a question: how to make money on Pinterest? This brief guide is to shed some light on the issue.
Who can benefit from monetizing on Pinterest?
Pinterest is one of the most popular social platforms in the world. Leveraging its power is only a logical thing to do for any business. Broad public appeal and high buying potential of its audience have made Pinterest an effective tool for raising brand awareness, enhancing client outreach, boosting sales, and increasing website traffic.
Around 96% of Pinterest users utilize the platform to collect information about products and 87% eventually make a purchase. This is why brands manage to make money on Pinterest much more effectively than on other social networks. But not only companies can benefit from the platform. Bloggers and website owners would appreciate the potential of Pinterest to drive traffic. This said, Pinterest is known for bringing 300% more referral traffic than other social networks while requiring fewer investments of time, money, and efforts.
So if you're seeking to promote your brand, website or blog, channelling your efforts into Pinterest is definitely worth considering.
However, before you start developing your strategy, have a look at these facts to make sure your target audience can be found on the platform:
If you recognize your target audience from these descriptions and your website is well optimized for smartphones and tablets, it's now time to figure out how to monetize Pinterest.
Sell products on Pinterest
Selling your physical products is obviously the most straightforward way to make money on Pinterest. But before you start, you'll need to set up a business account. Your standard user account will not suffice for selling. But you can easily convert your existing account into a business one by following this link. The procedure will take no more than a couple of minutes. You'll be asked to select your business type and enter your website URL. Do it and click "Convert" – job's done!
Selling on Pinterest is made possible with the help of two exclusive features: Rich Pins and Buyable Pins.
Rich Pins

allows you to provide your pins with additional information about a product and valuable meta-data that helps Pinterest to index pins. Thanks to Rich Pins, users can track product prices and their availability in real time, as well as check where products can be bought. There are several types of Pins: app, product, recipe, and article.
A tip for Ning users: If you have a social networking website created on Ning and you are going to make money by selling your content, set up our Paid Access feature and create an Article Pin on Pinterest to promote your paid content and bring more visitors to your website.
Buyable Pins takes the Rich Pins feature to the next level by enabling Pinterest users to not only see product-related information but also buy products directly through the Pinterest application. Buyable Pins show up in search results, related Pins, and on a business profile.

After configuring Rich Pins and Buyable Pins, you will have to choose one of the commerce platforms supported by Pinterest. These are Shopify, Magento, BigCommerce, IBM Commerce, and Demandware. Mind to check out their policies and conditions in regard to Pinterest before taking a final decision. Then, connect your commerce platform of choice to the Pinterest business account.
To get people interested in your products, it is important to create pins that truly stand out. Consider these tips to optimize the performance of your pins:
If you sell a physical product, make a dazzling shot that would present it in the best light. It is also a good idea to take a few photos of a manufacturing process and product usage.

If you promote content, e.g. articles or blog posts, supply it with the best images related to your topic to capture your readers' attention effectively.

While images included in your pins should be the main focus, descriptions shouldn't lag behind. Make them concise and descriptive enough to sparkle the interest of your target audience. And don't forget about SEO. Include accurate keywords to help people find your products.

Make sure you assign your pins to appropriate categories and tag them correctly in order to facilitate searching.
When your pins are taken care of, it is much easier to engage more people with your business and build authority in your niche. Of course, selling on Pinterest (just like on any other platform) is difficult without proper promotion, so you will have to devise a strategy to get your pins in front of people's eyes. But we'll get to that in due time.
Affiliate with brands
Affiliating is another popular way to make money with Pinterest. Many companies out there are in search of Pinterest influencers who have a massive following and can promote their products on the platform.
Here's how this works. You find a product you'd like to promote and offer your services to a brand. If you meet the brand's requirements, you become an affiliate whose job is to make sponsored pins which include an affiliate link to a website or web store where the product can be bought. If a purchase is successful, the brand will pay you a percentage of the sale.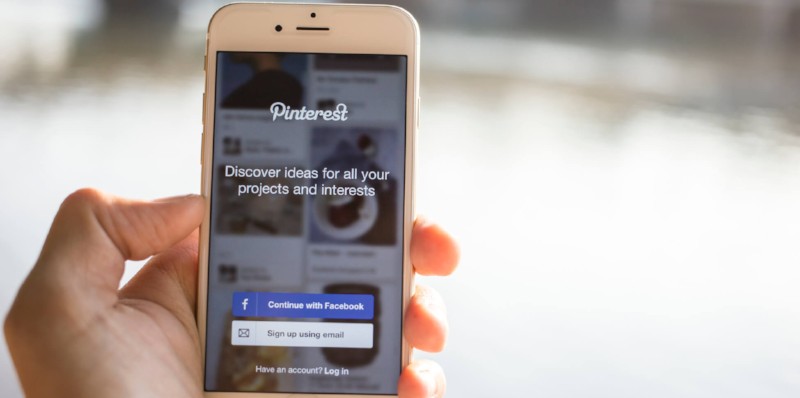 Affiliating with companies is a relatively easy way to make money from Pinterest, however, there are a few nuances one should keep in mind:
Brands will have an incentive to collaborate with you only if your following is large enough, so don't expect companies to jump at you unless you have at least a couple of thousands of followers.

To ensure the success of your affiliate pins, it is important to mix them up with your normal pins in the right proportions. Otherwise, your followers will sense the dishonesty and won't make any purchases.

Posting affiliate pins too often puts you at risk of getting caught by Pinterest for spamming, which makes further business undertakings questionable.

While choosing products you are going to promote, make sure they mesh well with your lifestyle and would be of value to you personally. If you don't believe in a product yourself, better avoid it.
To find brands that would like to affiliate with you, check out online services like Izea or TapInfluence.
Teach how to make money on Pinterest or administrate accounts
With so many business opportunities offered by Pinterest, no wonder why companies and entrepreneurs wish to leverage its power. But not all of them know their way around Pinterest and its business mechanisms. That's where you might step in.
There are basically two ways of offering Pinterest consulting services: to teach others how to make money with Pinterest or to manage someone's account.
Teaching your strategies can be done through private consultations via Skype, written materials (like blog posts, articles, brochures, and ebooks), videos, etc. You can even start your own courses by developing a dedicated website where you could offer your content for the money.
If you decide to manage somebody's account on Pinterest, you will be given the authority to implement your strategies directly and take your own decisions.
Both ways are great to make Pinterest a source of income, but before you can offer people your services, you must gain enough expertise and experience in the development of successful business campaigns on Pinterest and have credible proofs of your proficiency, for example, screenshots of Pinterest analytics from your own account or from previous customers.
Promote your pins
Promotion is an integral part of your Pinterest campaign. Whatever you decide to do to make money on Pinterest, you will need to make yourself visible and earn credibility. Here's what you can do for your self-promotion:
Re-pin others' content

: For people to notice you and become your followers, you must be active. Re-pinning other users' pins will help you to draw more attention to your brand and give your own pins more exposure.

Pin your own content

: Re-pinning other people's stuff is not enough to promote your business. You have to come up with your own unique pins to engage the audience and drive sales.

Let people easily pin your content

: It is very important to enable visitors who come to your website or blog to share your content on Pinterest. In this way, the promotion will take place even without your direct involvement. Just make sure you have a "Pin it" button attached to all your visual content.

Use Promoted Pins

: This Pinterest feature allows you to advertise your pins in a very organic and unobtrusive way. Promoted Pins look exactly the same as normal ones but are shown to more people who might be interested in your products. The feature is paid though.

Experiment with Place Boards

: With this feature by Pinterest, you can pin a location on a map and provide a link to your website where more information about the place can be found. The feature is great for travel bloggers.

Add your pins to the Gifts category

: This category is extremely popular among Pinterest users, so if your goal is to increase sales, you'll want to be there.

Stay relevant with Pin Picks

: This is a rubric where seasonal pins are collected. If you are a brand, you should explore it to engage more prospects who prefer to catch up with the latest trends.

Promote your Pinterest account on other social media

: Your main goal is to reach out to as many people online as possible. That's why it is vital to cross-promote your Pinterest activities on other social platforms.
Get ready to pin it hard
Pinterest is one of the most popular social networks in the world. Focusing on visual content, it allows brands to grasp the attention of millions and millions of users by demonstrating their products, services, and lifestyles they bring about.
Being on Pinterest is like having a personal online storefront. And even if don't sell anything, Pinterest is capable of reinforcing your online presence as a blogger, online tutor or coach. There are opportunities for everyone, so it's time to prepare for some serious pinning!
---