5 Ways to Monetize Social Media and Be Rewarded with Real Revenues
Monetization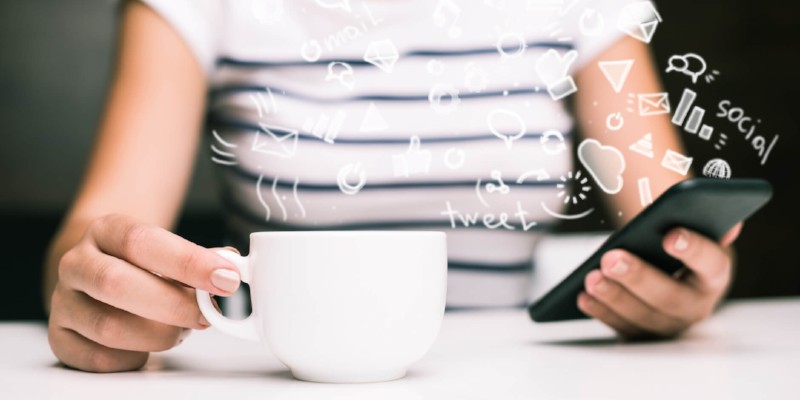 Social media monetization isn't just a vague concept only large brands can benefit from. In fact, social media as we know it is steadily turning into a tremendous commercial machine offering business opportunities for all who are ready to put some time and effort into it.
The truth is, 58% of adults prefer to follow brands on social media while 96% of small businesses actively use various social media platforms for marketing purposes. This means most people are okay with the commercial direction social media is taking (and even welcome it), and entrepreneurs don't hesitate to take the chances to expand their customer base.
So why should you stand on the sidelines while so many people are effectively making money on social media? Consider the following ways to monetize your social media accounts.
Use social media to sell products
This is the most obvious way of making money with the help of social media. However, it doesn't mean it is the easiest one. Many people who come to social networks to promote their business eventually fail, thinking that their success depends solely on posting new offers and running ads.
Despite the misconceptions, selling on social media is a much more intricate process based on finding the right balance between keeping your audience engaged and directly promoting your brand.
No matter how brilliant your calls-to-action are, it is highly unlikely that your social media followers will convert into loyal customers simply because your product is out there for show.
To sell on social media effectively, you need to build enough engagement, capture users with interesting and memorable content. People are much more inclined to buy from brands that consistently engage with them. We rarely trust anybody who just shows up all of a sudden with a desperate attempt to peddle stuff, no matter how great it actually is.
On the other hand, keeping your audience closer to your brand, communicating with the prospects, answering their questions, knowing their concerns and trying to offer relevant solutions is the right strategy to build long-term relationships that will eventually bolster your credibility and customers' trust. This kind of tactics usually translates well into successful sales.
However, it doesn't cancel the importance of including ads in your marketing strategy. The key to effective sales on social media lies in making use of both organic and paid traffic.
What's the best platform for selling your products? It mostly depends on your niche. Facebook is the most popular social platform in the world, so you'll want to explore it anyway to reach out to as many people as possible. What is more, Facebook allows you to set up a "Shop Now" button, so your clients can make purchases very conveniently.
Instagram is great for everything that looks good on photos. If you create powerful visual content, and your target audience is mostly comprised of young people, Instagram is your best bet. However, to bring people to your online store, you will have to put some effort into enticing them to click through to your bio where clickable links are allowed. Besides, you can benefit from the feature called "Shoppable Posts".
Pinterest, in its turn, attracts a lot of middle-aged women and is also an image-heavy platform; LinkedIn is perfect for professionals and career enthusiasts; Google+ is worth considering if you're in the B2B segment.
The choice is entirely yours. Make a quality research of your target audience, study your competitors, and dive in!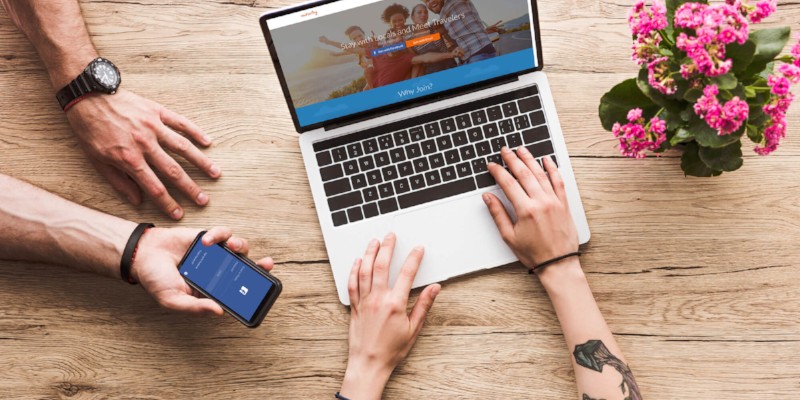 Share valuable content
Whether you sell anything or just promote your website or blog, useful and engaging content can bring you generous dividends if distributed through the right social channels.
Here's what you can do:
Share useful articles and blog posts

: Do you know what your audience is concerned with, what problems they face? If you do, why not write about it, offer your solutions and tips? Text-based content can be easily shared on almost every social network, creating engagement and taking new visitors to your website.

Show off memorable images

: Make some great photos, upload vivid images to impress your audience, share useful infographics, etc. Platforms like Instagram and Pinterest are perfect for sharing visuals and can increase your website traffic, as well as boost your sales.

Make quality videos

: Video content is predicted to account for

80% of all internet traffic by 2019

. This opens endless opportunities for video marketing and allows you to make money on platforms like YouTube, Vimeo, etc. Video content is also known to be highly shareable on popular social networks including Facebook and Instagram. This is a chance for you to draw more attention to your brand.
Whatever you choose to prioritize, make sure it can help your business grow. Social media is there to ensure that your message reaches the masses. This is why social accounts are so persistently used by brands as free outlets for engaging content.
Generate leads
Social networking is all about making new connections. For this reason, social media is considered to be one of the best tools for generating leads. Not only are the new contacts vital for promoting your brand on social platforms, they can also be effectively used for your email marketing endeavors.
Theoretically, all your followers on social media can be considered as potential customers. However, their existence alone can't ensure sales. This makes the lead generation only the first step toward the conversion. Once you have a new contact, you have to work hard to lead your prospect all the way through the sales funnel. But accumulating leads is where you start. This makes it so important.
To generate leads more efficiently, offer your audience something in return for sharing their contact details and following you. Discounts and valuable pieces of content like free ebooks, articles, white papers, etc. usually make wonders when it comes to encouraging prospects to leave their credentials.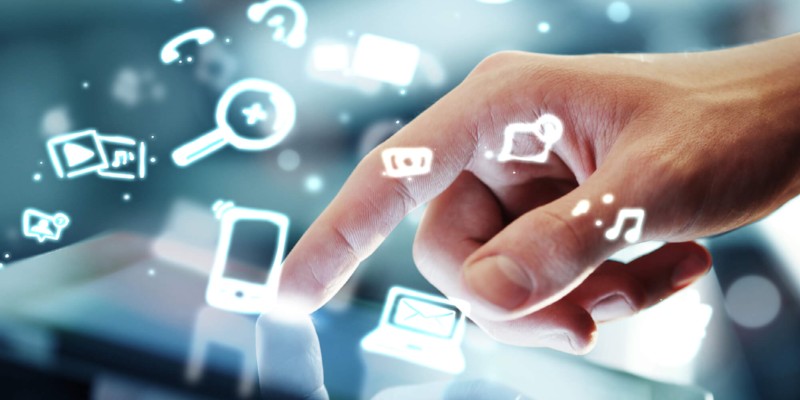 Affiliate with brands
Affiliate marketing is a relatively easy way to monetize your social media accounts if your following is large enough to entice brands. Some companies out there would be happy to have access to your audience and wouldn't mind paying handsomely for getting the exposure through your social accounts.
The idea behind this strategy is very simple: you make posts featuring the brands you're affiliating with and get a percentage of the sales (given your audience makes any purchases). Reviewing products is one of the best ways to get a product in front of your followers without making your posts look like an advertisement.
However, make sure the products you promote are in line with your own lifestyle and image. Try to avoid marketing goods you don't feel good about. Otherwise, you are risking to lose the credibility among your followers.
To find brands you'd like to collaborate with, check out the services like Rakuten Linkshare, Clickbank, ShareASale, etc.
Monetize with Ning
When it comes to social media monetization, Facebook, Instagram, Twitter, and other popular platforms are not the only destination. Whenever you decide to start your own personalized social network on Ning, countless monetization opportunities ensue.
The good news is, you don't necessarily need to have physical products for sale to ensure high revenues. Instead, you can sell your content – your knowledge and expertise. Offer your network members a paid access to your premium content or set up a paid membership to monetize the whole website. You can even collect voluntary donations from users who'd like to contribute to the development of your online community.
The bottom line is, you are free to build a social network based on any topic or idea that strikes your fancy – and earn money for sharing interesting content with people who join you along the way.
Start earning money for your social media presence
Social media is no longer confined to serving the purpose of online communication only. Social networks have turned into full-fledged marketplaces offering numerous business opportunities to enterprising individuals. If you reckon yourself among them, the monetization options reviewed in this post will help you to get started.
---