Social Media Checklist: 10 Objectives to Tick in 2019
Content Management
Social Media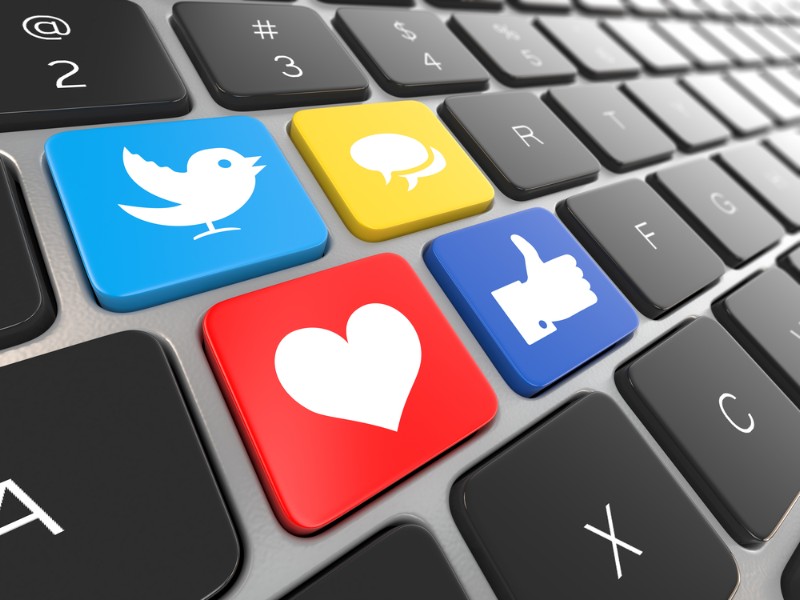 Every marketer knows that the key to successful social media promotion is the ability to adapt your marketing strategy to the current trends. Social media evolve with an incredible pace, and if you really want to reach your audience effectively, you have to keep up.
The year 2019 is bringing even more exciting developments to the table. If you take your social media marketing seriously, you will need a clear roadmap to adjust your strategy and be ahead of the competition. This is why we have compiled a 10-item social media checklist that will help you draw up tangible objectives for the year. Let's begin!
Create more branded Stories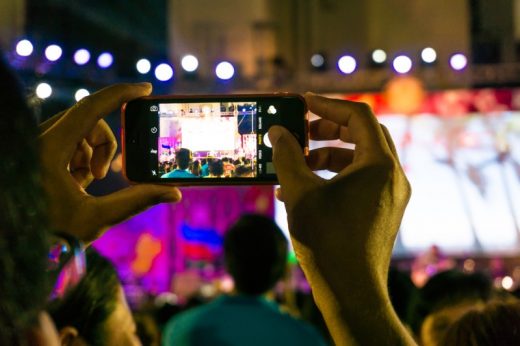 Storytelling is becoming an inextricable part of social media marketing. With Instagram and Snapchat paving the way for ephemeral content, Stories have become a real buzz among social media users and brands alike. Reportedly, businesses get 37% of all their Instagram impressions from Stories. So if you haven't been sharing Stories actively yet, it is time to channel your efforts into this specific type of content.
Although Stories live only 24 hours, they are very easy to make and have more chances to get seen than your regular posts that appear in users' feeds. What is more, Stories make your brand more approachable and humanized, allowing you to nurture customer engagement and trust more efficiently than ever.
Make way for video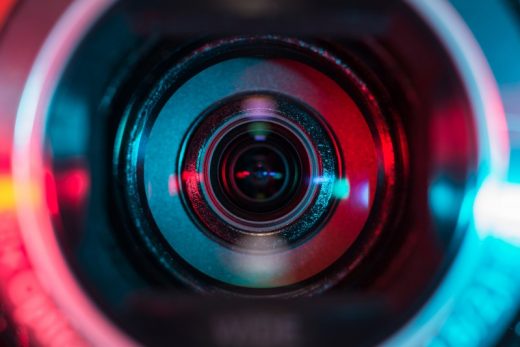 Video content keeps conquering the web, and social media is not an exception. Receiving 1200% more shares on social platforms than any other form of content, video is undeniably going to be the cornerstone of social media marketing in the coming years. Indeed, high-quality videos are not easy to produce and can be quite costly. But when it comes to generating engagement, there's hardly anything that can hold a candle to video. A short video clip that goes viral can not only increase your brand awareness but also result in a massive traffic influx.
YouTube and Facebook retain leadership in video content marketing. But Instagram with its IGTV holds great potential as well. Regardless of the platform you choose, creating videos should become your priority for the coming years. What types of video to make in 2019? Consider focusing on vertical and live videos as they are gradually becoming a mainstream trend.
Join forces with micro-influencers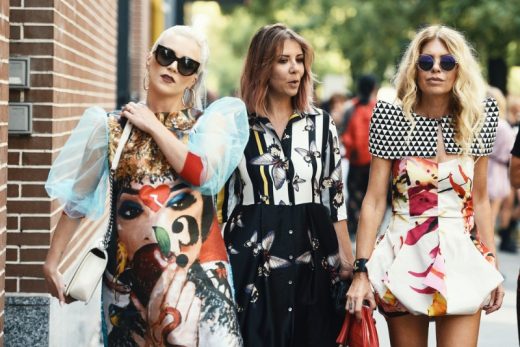 Micro-influencer marketing is becoming more common among brands of all scales. While collaborating with full-on influencers is quite costly, promoting a business through micro-influencers is affordable even for a startup.
Micro-influencers are people who have a social media following smaller than that of influencers but larger than most regular users can boast. The numbers may vary in the range between 1,000 and 10,000 followers. Micro-influencers can hardly ensure the same span of audience coverage as influencers, but their power lies in the loyalty of their tribe, as well as their emotional connection. As one study points out, micro-influencers can offer seven times higher engagement rate on Instagram than influencers with a larger following. And oftentimes, all you need to offer to a micro-influencer in exchange for a recommendation is a free sample of a product. What's not to like?
Embrace the era of messaging and chatbots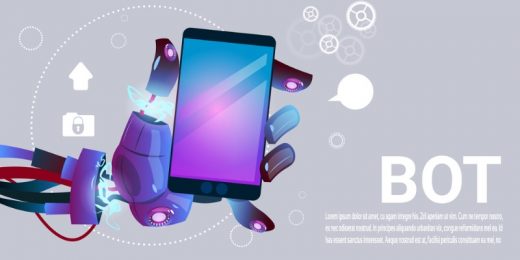 Gone are the times when personal communication was considered the best for business. These days, it's all about exchanging instant messages. The whopping 90% of customers would rather receive a text message than a phone call from a brand. With Facebook Messenger and WhatsApp dominating the market, social media messaging is gradually becoming the primary channel of communication between customers and businesses.
This very trend has also led chatbots to become widely acceptable in customer support. Thanks to modern AI technologies, chatbots are now more intelligent than ever and can effectively replace human employees while reducing customer support costs. Considering all the benefits and that some social platforms including Facebook are already developing integrated chatbot solutions, it is likely that "artificial employees" will soon become a norm among businesses. So if customer support is a major part of your operations, now is the best time to prepare for the chatbot revolution. Read more about chatbots in one of our previous posts.
Bring back community building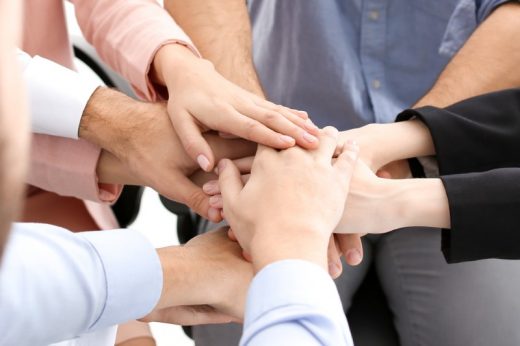 With social media becoming more globalized and business-oriented, the joys of online communication and content sharing are gradually receding into the background. But today, more than ever before, people want to connect and build meaningful relationships within more intimate online communities.
Whether you are a brand or content creator, you need to bring your audience together and offer them a more authentic engagement that goes beyond product demonstration and advertising. This is where community building platforms like NING come in handy, allowing you to nurture your own tribe in the controlled online environment.
Optimize for mobile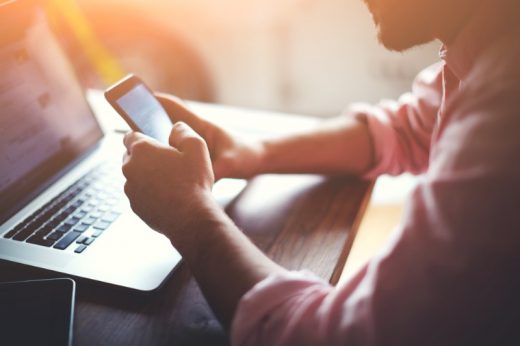 It's no secret that most people access social networks from their mobile devices. And it is evident that the number of mobile social media users will keep growing. This means that people want to see your content optimized for their smartphones and tablets, and you as a content creator should deliver the best user experience possible.
Take a look at your content marketing strategy and think what else you can do to optimize your content for mobile users. Do you upload images of the correct size? Do you shorten your links? Do you structure your articles and blog posts properly?
All these questions and more should be taken into account.
Explore AR opportunities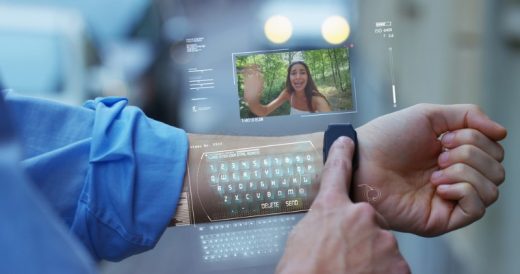 It isn't hard to see how fast augmented reality (AR) is taking root in social media. Major platforms including Snapchat, Facebook, and Instagram offer a vast variety of camera special effects (lenses/filters) that have become increasingly popular, especially among younger generations.
The success of AR makes it particularly appealing to marketers. AR has a lot of potential in enhancing customer experience, increasing engagement, and improving interaction between brands and buyers. Many businesses already use AR effects to showcase their products in the real-life environment, for example, allowing you to put new furniture right in your apartment, try out clothes or accessories without even leaving your home, etc. Such a level of interactivity can significantly boost sales and facilitate e-commerce in general. Facebook has already introduced AR ads, and it is likely that we will see even more AR applications in the coming years.
Improve your shopping experience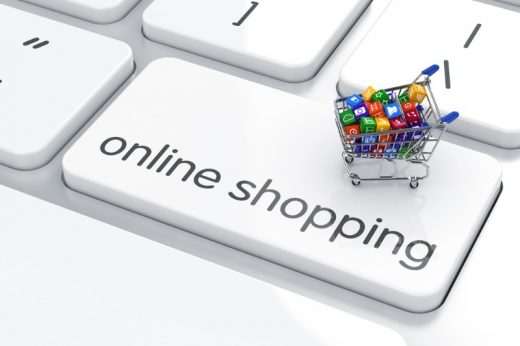 Shopping is gradually becoming an integral part of social media, and if your business is about selling physical products, there are a lot of opportunities for you to grasp. Gone are the days when you only had to exploit a single link to invite people to your online store. Nowadays, the majority of social platforms offer multiple ways for users to shop conveniently, including Facebook Shop, Instagram Shoppable Posts/Tags and Shoppable Stories, etc. Pinterest, in particular, is turning into a global social marketplace.
If you haven't explored the entire variety of social e-commerce features yet, doing it should definitely be on your social media checklist this year.
Pump up your budget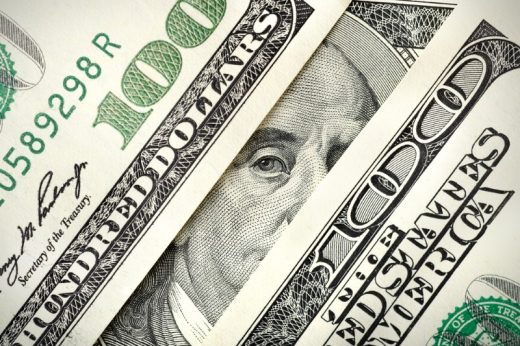 Want it or not, social media is getting more crowded, more competitive, and more commercial. These days, it is much more difficult for a business to achieve a solid organic presence on social as too many brands are competing for visibility, producing tons of content you have to break through in order to reach your audience.
Therefore, to get in front of your potential customers despite all the clutter, you need to boost your social media posts. Paying for content promotion (social ads, promoted posts, etc.) is becoming an inevitable part of any social media marketing strategy, and you should prepare yourself to pump more money into yours in the future if you want to stay on the surface.
Generate genuine engagement
While major social platforms are continuously enhancing their content delivery algorithms, it becomes harder for brands to maintain visibility and credibility. Creating mediocre content and asking followers to support it with likes, comments, and shares doesn't really work anymore. At the same time, the growing privacy concerns caused by numerous security breaches witnessed in 2018 call for new methods of building trust and generating engagement.
This is why creating top-quality content and using more subtle engagement techniques are going to be among marketers' priorities in 2019 and the years that follow.
Conclusion
It is time to take a closer look at your current relationships with the audience on social and ask yourself whether you're putting enough effort into social media marketing to not only attract but also retain your customers in a long-term perspective. Be creative and keep experimenting to deliver the best experience to your followers. Hopefully, our social media checklist will help you understand the current trends better and prioritize the right objectives for your strategy.
---