How to Create Education Community Website
Community
Do you want to build your own professional learning community?
This guide provides valuable tips and tricks which you can implement in the process of creating your own education community.
Define the needs of your audience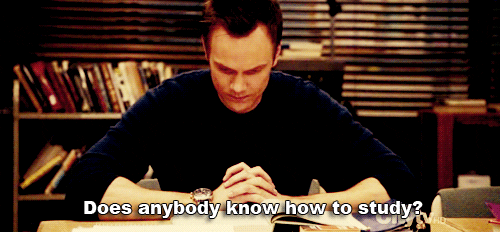 How to create an educational community that brings real value to your online users? First, you need to know your target audience well. Understand what their preferences and needs are and use this data as a guide for building your community. Your target audience is important for defining your goals and you must acknowledge the needs of your online visitors. Building a community that is user-centric can affect the conversion and retention rate greatly.
Building online classrooms for your students or creating fully functional websites can be an expensive solution for your business. Fortunately, online communities are cost-effective and can offer better integration and social media features that are popular among online users.
Before building your own community, you must remember that people come to read specific articles, that's why off-topic content with general titles is out of the question. You need to provide them with quality and relevant information. Doing the quality market research now can save you a lot of time and lower the failure risk later.
Find time to conduct interviews, market research and arrange polls. Try to identify the expectations of your target audience.
Divide your audience into groups, arrange tests and analyze the performance. Even if you know your target audience consists of students, their many other specifics that you don't have to overlook. There are newcomers, there are experienced students, and there are national citizens and students from abroad.
And while you cannot please everybody, you can still create the relevant content and services for different segments of your audience.
Pick the right education website builder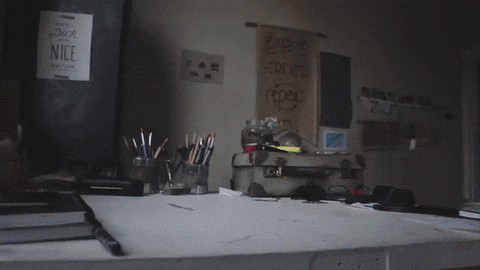 Carefully choose the best builder for your learning community. The builder should offer the right tools and have the right features that will help you build the perfect education community website.
For instance, Ning has a simple and user-friendly interface and offers various features that will help you to build alumni community or any other type of learning network. You can find many tools that help you build a strong educational community, and guarantee the high level of communication between teachers and students. Use forums to create an effective platform for communication, blogs for sharing relevant information, stay always in touch with easy messaging and news feed, and let your students connect to the educational platform with their social media accounts.
The drag and drop site builder by Ning enables you to easily customize the design of your learning community and to adjust it to the needs of your community members. For instance, you can easily design primary school website making it beautiful and interesting for children. There are a lot of quality templates available for immediate use if you don't want to spend extra by arranging a web designer.
Reading and audio libraries are available too, and paid access option gives you an opportunity to start paid online courses for your students easy. Post all types of content, upload photos and other interactive elements, and use the project management tools to create education community website that will be a safe place for children, students, their parents or teachers. Encourage your students and colleagues to use Facebook, Twitter or YouTube for sharing interesting information and involve everybody into a discussion.
Ning the educational website builder is the right place for hosting your online learning network.
Create connections
The most important feature your community can offer to the users is the ability to connect fast and easy with different people online.
If you are planning to create online school platform or any other kind of educational community that will be a comfortable place for everybody, then implementing personal connection feature is a must.
Do not forget that every member of your school or college community has different personality, skills and experience and they are constantly busy with activities. Your online community must be responsive, easy to use and user-centric. People don't have the patience for slow, buggy and unresponsive online experiences.
In order to engage people, you have to share fun content as well. Think about it this when you design your college community and try to make it appealing to your students. Nobody wants to study 24/7, let your community be a place of fun and rest as well.
Offer relevant content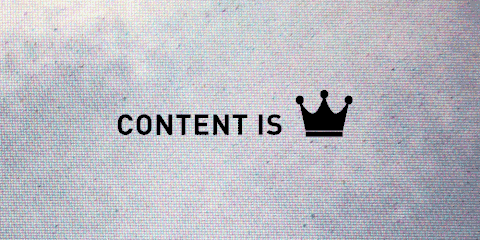 When you create your own education community, the first thing you have to consider is content. The students that come to your network should get answers to all of their questions and not reach for other sources available on the internet.  You need to utilize many features in one place in order to be successful.
Share information that is valuable to the members. Try to post diverse content on different topics, make sure your website is easy to navigate and check if the sources of information are credible.
Post some insights and tips on how to solve different kinds of problems, post tutorials, encourage students to participate in discussions and share their experience with the others. The members of your education community should feel like they can participate in any discussion any time of the day. Use the links to redirect your readers to the trustful sources, and encourage them to share the information on their social media accounts.
Create quality educational community
You don't want your online community to be a place where people come occasionally only to check exam schedules and leave.  Online communities are amazing for education purposes. You should develop the community with a goal to make the users proactive with the content you are sharing. Your network members must feel like they are getting the best on the market.
In order to create something that lasts, you have to constantly work on your community. For example, offer multimedia material, make your platform more interactive and always ask your members for feedback.
Online communities can transform the education system only for the better. If you truly care about your business you know that you always have to stay up to date with the ever-changing preferences of the people and the market.  Online builders like Ning offer fast and efficient solutions that everyone can use. You don't need to be expert at coding or have a technical background. With a single click, you can build your online community.
Let's start create educational website with Ning
---