What Is Link Building? The Basics Every Website Owner Must Know
SEO/SEM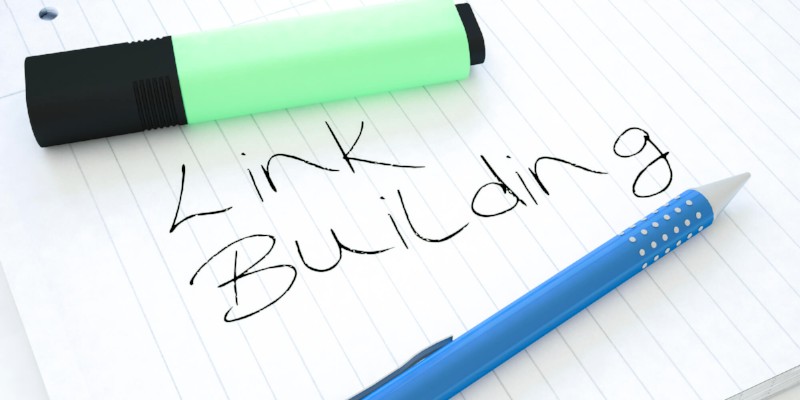 Being the essential SEO technique, link building plays a vital role in achieving high ranking positions on search engines like Google. In plain terms, link building is a process of acquiring links leading from other websites to yours. That is, the more web pages out there refer to your site, the better it is for your visibility and credibility on the internet.
It is important to keep in mind that links are one of two signals (along with quality content) telling Google how to rank websites during the search. So unless your website has a decent backlinking catalog, making it to the top of the search results list is hardly possible. What is more, link building is the key to generating referral traffic, and hence, reaching your target audience or accomplishing your business goals. This makes link building one of your top concerns when it comes to promoting a website.
However, link building is a task that takes both time and labor. For SEO specialists, it is one of the most valuable and hard-earned skills. For website owners, it is one of the most tangible ways of improving a website position on SERPs. So if you have recently created your own website or blog and are grappling with SEO, this article will hopefully answer some of your questions.
Why is link building so important?
As mentioned above, link building is one of the major SEO factors determining a website ranking on Google and other search engines. In the age of the internet like ours, this means that good link building practices are compulsory for surviving the competition and reaching out to the potential audience online.
Unless you don't undertake any attempts to expand your backlinking catalog, you won't be able to get to the top of the search results list. Consequently, your online visibility will be compromised, and your competitors with better SEO and more links on high-authority pages will effectively take over your prospects. Needless to say, this is the outcome you'll want to avoid at all costs.
Besides the obvious advantages for SEO, link building brings you other benefits that go along with the efforts invested in it. These are:
Forging new relationships


As you apply your communication skills contacting owners of reputable web resources and pitching your content to acquire links, you will soon notice that the awareness about you and your website is gradually growing as more people within your industry get to know you. Step by step, you will build relationships with many authoritative individuals and organizations in your niche. This will eventually help you promote your content and grow your online presence further down the road.

Obtaining referral traffic
When links to your website are scattered all across the internet, you have higher chances that more people will notice them and end up on your site. Even more so when websites with your links are from the same industry as yours. If you share the same topic, you probably share the same audience. This means that at least some part of this audience will be directed straight to your site and turn into your potential customers. In this way, you get not just any random traffic, but the highly focused traffic that might eventually translate into sales, new subscribers, readers, etc.
Establishing the authority within your niche


As you create great content and spread the word about it, you and your brand steadily get more recognition among your peers from the industry. If your content is truly unique and useful, a lot of people will sooner or later acknowledge this. They will come back for more and link back to your website every time you'll come up with something fresh. Your reputation will exponentially grow, and link building will no longer be an issue for you as other websites will refer to your content without you even knowing this.
Link building and SEO
To understand how link building influences SEO, it is worth knowing how search engines decide whether your website is good enough to rank high in the search results.
When Google bots crawl the web, looking for pages that correspond to the given queries, they pay attention to two main factors (among others):
Content

: the quality of information your website contains, its relevance, consistency, the frequency of updates, keywords and their distribution, etc.

Backlinking catalog

: the number and quality of references to your website found on other web resources.
Links are important for search engines as they help them navigate through the web, discover new pages, and determine how to rank them for certain keywords. The bots crawl both internal links between pages of a given site and external links between different websites, thus defining whether their content is consistent enough and how much authority it holds. Needless to say, external links are of greater importance as they prove (to a certain degree) that your content is acknowledged by others.
With this in mind, it is safe to say that the more connections between your site and other web resources are found by Google bots, the better chances you've got to rank higher in the search results. However, not only the number of links matters. The quality and authority of websites linking back to you are also taken into account. Thus, you may achieve better SEO results when your links are found on a limited number of very reputable websites than a large bunch of small and slightly populated sites.
Simply put, links are special markers that let search engines know that your website carries certain weight within your niche. You can view them as a sort of recommendations coming from other online sources. This is the logic behind the search algorithms Google started to use in the late 1990s with the invention of PageRank, which has eventually set Google apart from other search engines at the time.
The search algorithms have dramatically evolved since then. Google is continuing to perfect its search system to improve the user-experience while SEO specialists keep finding new workarounds allowing them to improve website rankings with less investment of time and effort. One of the latest updates by Google aimed at preventing SEOs from exploiting the PageRank algorithm is called Penguin. With its introduction, Google has started paying attention not only to the overall number of links but also to the quality of websites they are placed on.
White-hat VS. black-hat link building techniques
Despite Google's efforts to improve its search algorithms, many SEO experts still manage to find loopholes allowing them to acquire links faster and with less work involved.
The most common practice of the black-hat link building, which sets it apart from the white-hat approach, is buying links instead of earning them (e.g., paying for guest blogs). However, black-hat tactics are not limited to this. Spamming links in the comments, for example, also runs counter to the link building norms prescribed by Google.
In fact, every technique that contradicts Google's Webmaster Guidelines is considered black-hat. It's as simple as that. From this, we can draw two logical conclusions:
First

, it is highly advised to get yourself familiar with Google's guidelines in order to avoid any confusion while planning your link building strategy. After all, when you know the rules, you know how to play.

Second

, deciding whether you want to fall back on black-hat link building techniques or not is really up to you. If you get lucky (while also being careful), you will manage to acquire more links in a shorter stretch of time. But if not, Google will soon be at your doorstep with a bunch of penalties. This is why white-hat link building will always be a safer option. Plus, on top of SEO benefits, it will help you build a reputation and maintain it for much longer.
What makes a good link
With link building, it's not just about how many links overall you manage to score. It's a bit more complicated than that. The quality of links may differ dramatically depending on various factors. Consequently, the more high-quality links you've got, the better your website ranks.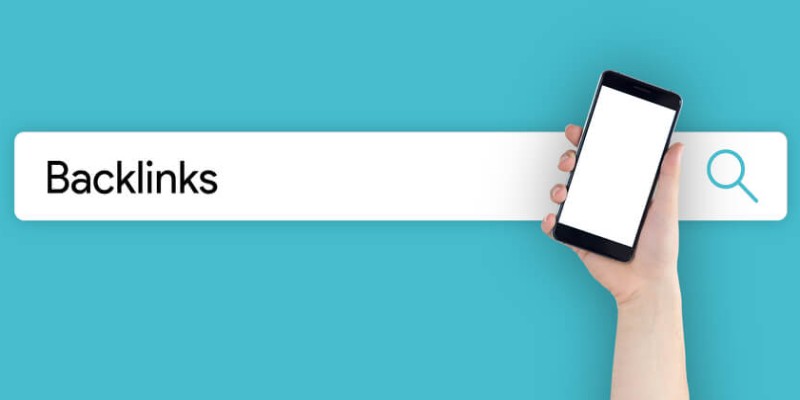 Page authority
Just like your own web pages are evaluated by Google, other pages out there are subject to the same kind of assessment. When your link is found on a page considered as authoritative by the search engine, your own page (to which the link leads) is given much more credit than if it were linked to a page with little authority.
The easiest way to check whether a page holds enough authority is to analyze it with the help of Ahrefs, the tool capable of identifying a page's URL rating online.
Website authority
While the previous factor refers to specific pages, this one is about the entire website. It is no secret that having a link on a big and influential website is much better for your SEO than having it on someone's small personal blog, for instance. Obviously, getting a link on a well-known, reputable website takes significantly more time and effort. But the result is usually worth the trouble.
The website authority, just like the page authority, can be easily checked using Ahrefs. The tool effectively determines a website domain rating, which is exactly the indicator you need to know.
Website topic
As much as the authority of a website matters, it will hardly make sense for Google if a link to a website dealing with life coaching appears on a site about bicycles, for example. This is why, apart from being authoritative, the website that links back to you should also be relevant in regard to the subject matter of your own site.
On-page position of a link
It turns out that a link position on a page is also important for search engines. If your link appears on the periphery of a page, e.g., in the header or footer, it automatically carries less weight for Google. For this reason, the best position for your link is within the main body of a page's content.
Surrounding content
To determine the relevance of your link in respect to its context, search engines apparently pay special attention to the content surrounding the link. Therefore, if your link is located amidst the text that doesn't provide Google with evidence that your content makes sense for the particular page, the search engine may deem it suspicious. This, in turn, may result in penalties.
Placement agent
Another important factor determining a link quality is its placement agent. In other words, who exactly has placed the link on a given page. In this sense, Google classifies links into two categories: natural and unnatural.
The former are editorial links, that is, links placed on a page by the website owner. These links are considered by Google to be the most trustworthy as they are viewed as a "nod of acknowledgment" to your content from the outside.
The latter are non-editorial links. For example, those that have been placed by random website users. That doesn't mean that these links are not given credit to, but for search engines, they are less meaningful. After all, anyone can create a fake profile and spam links to their own website. This is exactly what Google is trying to prevent with its algorithm logic.
Anchor text
Anchor text is a clickable body of a link. Simply put, it is a text fragment you click on to be redirected to another website.
Anchor text is used by Google to determine what the page behind the link is about. This is why keywords are so important for quality links. If the anchor text contains relevant keywords, your page has more chances to rank higher for these specific keywords.
However, overloading your anchor text with keywords is also a bad idea. Since this strategy has been frequently abused by SEOs, Google is now much more cautious about keyword-rich links, considering some of them spammy.
"Nofollow" attribute
The tag rel="nofollow" is added to a link code to warn Google bots not to consider the link as an endorsement for the web page it leads to. In other words, it tells the search engine not to take the link into account while ranking the page.
The "nofollow" attribute is often used by websites to prevent link spamming, for instance, on public forums or in the comments sections where users can freely post links to their own websites, thus taking advantage of the PageRank algorithm.
Needless to say, you don't want your links to be tagged like that. This is why it is important to monitor your links regularly and make sure they serve your SEO purposes as proper.
Conclusion
Link building is one of the crucial SEO strategies, and underestimating it might bring your website to the bottom of the search results. This, in turn, will deprive you of your audience and render the whole idea of creating a website meaningless. On the contrary, focusing timely on link building can bring you lots of benefits.
And although link building is a challenging task, hopefully, our brief introduction to it will help you grapple with the basics and be successful.
To find out more about common link building strategies, check out our insights and recommendations in the article Top Link Building Strategies to Grow Your Website Authority and Improve SEO.
---