Top 6 Link Building Strategies to Grow Your Website Authority and Improve SEO
SEO/SEM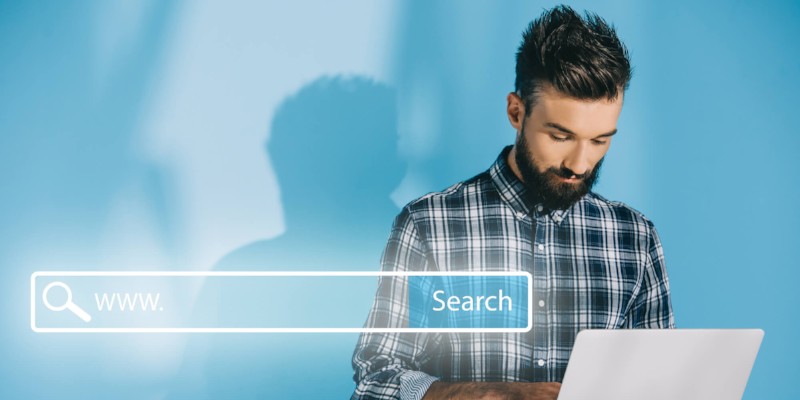 Being one of the essential factors influencing SEO (search engine optimization), link building is a laborious and time-consuming process of placing your links on other websites.
In our previous post, What Is Link Building? The Basics Every Website Owner Must Know, we have already scratched the surface of this complex topic by figuring out why backlink building is so important and what factors determine its success.
In this article, we will continue drilling down to the issue in order to find out the most common (and of course, the most effective) ways of building links. This information will be particularly useful for anyone who has already started a website or is just planning to establish the online presence. So without further ado, let's jump in!
Before we start
The question that probably concerns you most is: how difficult is it to build links? The answer depends mostly on what path you choose to take.
If you decide to take a shortcut and resort to black-hat link building techniques, then you have a chance to speed up the process and save yourself many hours of hard work. But in this case, you put yourself under the risk of being severely penalized by Google and other search engines. What is more, this way is quite costly as you'll have to rely heavily on buying links rather than earning them.
Another downside of black-hat link building is that you don't get this hard-earned recognition which comes along with the efforts you put into improving and promoting your content. With the recognition comes reputation which you cannot buy no matter how much money you invest. To make yourself a name in your industry and build a reputation that will last, you have to work really hard to acquire links by fair means.
White-hat link building, on the contrary, is the path that will bring you the genuine acknowledgment and help you establish the authority within your niche. Needless to say, as long as all your links are obtained by means that do not go against Google Webmaster Guidelines, your website will not fall victim to any penalties and will remain at the top of the search results list much longer.
Despite its obvious advantages, the white-hat approach takes both time and patience. However, when you know the ways of building quality links, you can achieve results incomparable to those attained by the black-hat techniques. This is why this article focuses only on link building strategies that are in line with Google's guidelines.
Content creation and promotion
Perhaps, this may sound obvious to some readers, but the truth is, the best link building strategy is creating awesome content and getting it in front of as many eyes as possible. Indeed, this is not the fastest way of acquiring links by any means, but definitely the surest one.
There's no denying that content is the ultimate online asset. It can be informative, educational, entertaining, highly shareable or less shareable, but it is always in demand. The internet exists only thanks to content and for the sake of content. Thus, if something you have to offer resonates with certain audience groups, people will start sharing your content and provide valuable links without your direct involvement at all (and most importantly, at zero costs).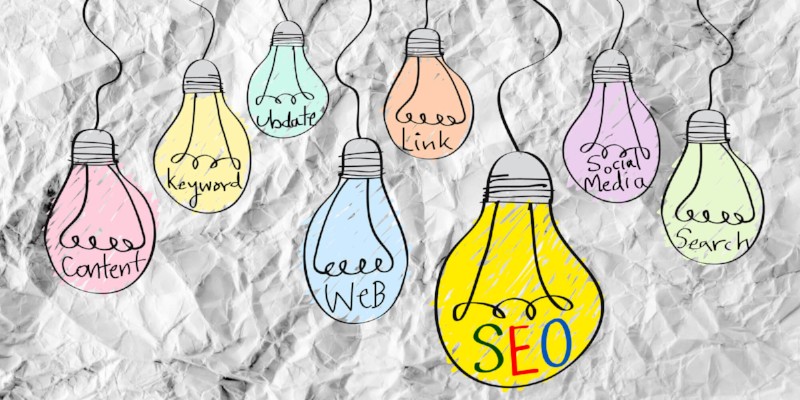 But this, of course, is the desired outcome. To help your website gain a reputation and start generating those references on its own, creating quality content is not enough. First, you need to do a lot of promotion, pitching your best content to all who might be interested in sharing it. Those are popular bloggers, social media influencers, authoritative online journals, etc.
Thus, your link building process will look more or less like that: creating content > finding promotion channels > doing outreach > following up. As soon as you have unique content at your disposal, focus on finding influencers in your niche and send them a friendly email in which you politely suggest having a look at your content and sharing it with his/her audience. You may also want to briefly point out the exact benefits of sharing your stuff unless these are obvious.
The initial attempts to push your content through may turn out to be not as successful as you would have envisioned. But as you earn more credibility and trust, you will build valuable relationships with influencers inside of your industry. And if you keep creating great content consistently, they will come back for it time after time, sharing your links at their own will.
To multiply your chances for successful content promotion, consider creating the most shareable content, for example:
Visuals

: images, photos, diagrams, infographics, charts, data visualization, etc.; these are extremely easy to link to and convey ideas in a very approachable way.

Videos

: the most popular and engaging form of content to date.

List posts

: these include tips, methods, techniques, reasons, etc.; it is reported that such posts receive

74% more links than any other type of content

.

Original research data

: statistics, surveys, industry reports, field studies, etc.; accurate and unique information that provides extra insights into specific subjects are always in high demand.

Guides and how-to posts

: due to their unparalleled informative value, these forms of content are sought after by a lot of people.
Guest blogging
Unlike the previous strategy, this one starts with finding people owning popular web resources and convincing them to share your links in exchange for quality content on a given topic (finding promotion channels > doing outreach > creating content > following up). This might be a nice starting point if you have no clear idea about the subject matter you are going to cover. Keep in mind, however, that the websites you are posting on must be from the same industry or share similar topics. Otherwise, Google may deem your links invalid.
Once you find people to work with, send them a friendly email where you offer creating a piece of content which would be a good addition to their website or blog. Then, start working on it as soon as you reach the agreement with the partner.
Such a link building strategy is called guest blogging. Receiving links in this way is very effective if you know how to create content that meets high quality standards. In this regard, quality is undoubtedly the key to successful guest blogging as Google has become very resolute about cracking down on SEOs who abuse this technique by spamming unqualified content and oversaturating the anchor text with keywords.
However, if you manage to create content that doesn't raise any suspicions on Google's part, guest blogging might prove an indispensable tool for acquiring links.
Getting yourself on resource pages
Resource pages exist with a sole purpose of linking out to other web pages that contain quality content on various topics. You can find resource pages on websites and blogs dealing with all kinds of subjects ranging from cooking to business consulting. So if you have a good piece of content that matches a specific resource page, there's no reason not to try to pitch it to the page owner. In this way, both parties win: you get another link, and the author of the page gets one more resource to refer to.
How to make it to a resource page? It's really simple:
Find a popular resource page on the web. Go to Google Search and enter your query, e.g., "Keyword" + "useful resources" (or add the Google operator

inurl:links

to the keyword).

Find out whether the resource page you've found carries enough authority by checking its URL rating with

Ahrefs

,

SEMrush

or similar SEO tools.

Choose or create a piece of content that suits the resource page best.

Contact the page or website owner and offer your link.
Broken link building
This link building technique is among the most effective and convenient as you do not have to humbly ask anybody to pay attention to your content. Instead, you approach website owners with an intent to help them improve their own pages.
You can always find web pages with links that don't work. These pages may be filled with great content, but some of its links can be broken (404 error) for various reasons. This is where you come in with your amazing content!
Your goal is to let the page owner know that one of the links is messed up while offering your own, even better alternative to link back to. Here's how you do it:
Search for pages with relevant content and broken links using Google Chrome extensions like

Check My Links

or

Broken Link Checker

.

Identify broken links;

Find content on your website that can be a good substitution for the broken link. In case you don't have suitable content, consider creating it from scratch. The whole deal may be well worth it.

Write an email to the website owner or webmaster informing on the broken link and offering your own web resource as an alternative.
Link reclamation
Believe it or not, there may be more link building opportunities out there than you think. Unfortunately, not all the mentions of your content or brand in general translate into links. In this case, you need to seek out these mentions and transform them into fully functional links.
There are different reasons for which you might be missing out on those potential links, for example:
Pages no longer exist

or were moved to another place on your website. In this case, you can either ask a website owner to restore the link by directing it to another page or fix the issue on your own end.

Links are not provided

on the publisher's end. Sending out an email notice with a kind request to link back to the corresponding page of your website usually solves the problem.

Your images are used by others without giving you credit

. This happens quite often and is hardly a reason for accusing people of violating your copyrights; however, it is a good occasion to get one more link. Again, sending an email with a polite notice can easily bring you another reference.
While broken links can be quickly found using software like BuzzSumo or Mention.net, tracking uncredited images is done with the help of Google reverse image search.
Internal link building
The last but not least, internal link building is the easiest, although often underestimated, strategy which can actually give your website a significant SEO boost. And the best thing is, it depends on no one else but yourself.
The idea behind this link building strategy lies in introducing internal references between the website pages. It is known that Google pays attention not only to external links but also to internal ones, perceiving them as signals which show that the website is well-managed and properly structured. Besides, internal links help the search engine identify content on interlinked pages.
Taking this chance to improve your rankings is a no-brainer. All you really need to do is find pages with topically overlapping content, insert the optimized anchor text matching the context, and link the pages with each other – simple and effective!
Final words
By sticking to these effective link building strategies, you will not only improve your search engine rankings but also forge new relationships within your industry and elevate the reputation of your website to entirely new heights.
Some of the mentioned techniques are relatively simple, some are more complex than others. But master them all – and link building will no longer be a problem for you. Meanwhile, keep creating great content for your website, and links will inevitably ensue.
---