How to Build an Effective Content Marketing Strategy in 8 Steps
Content Management
Guides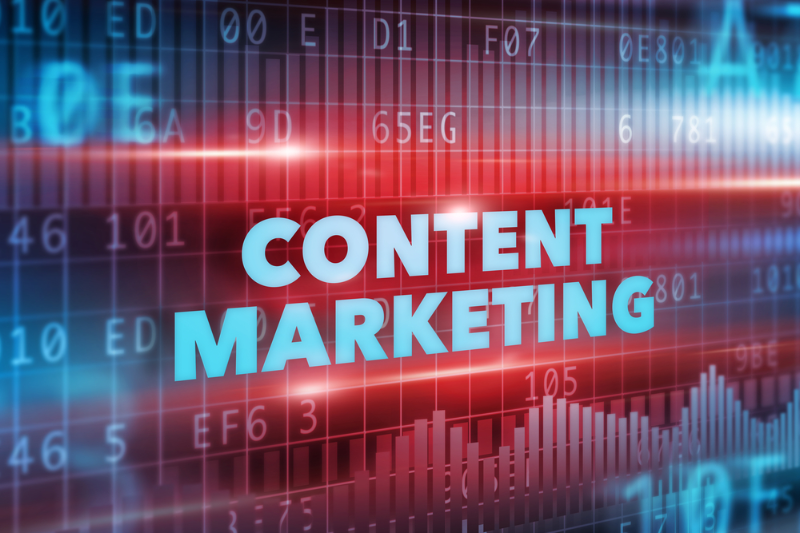 By this time, every digital marketer has learned that content is king. If you want to get in the spotlight and reach your audience effectively, you need to produce a lot of high-quality content. Your goal is not just to capture the attention of your potential customers, but to keep them engaged in a long-term perspective. Your content must be there to accompany your prospects throughout their entire customer journey and beyond.
Sounds a bit overwhelming? It is if you approach content marketing haphazardly and without a carefully planned strategy. Jumping right into content creation can be risky: you can invest a lot of time and money in it only to find out that your content doesn't do anything for your business in the long run. Therefore, it is vital to think your content strategy prior to taking any tangible actions. In this article, we will outline 8 steps of building a successful content marketing strategy to help you crown your own "king".
What is a content strategy?

A content strategy is a detailed plan that specifies what content you're going to create and how exactly you will manage it to achieve your goals most efficiently. Normally, a content strategy incorporates multiple types of content, ranging from blog to video and social media posts.
The idea behind elaborating a content marketing strategy is to align your expectations with actual capacities, with consideration for possible challenges. In other words, to make your content marketing effective, you need to understand your goals and capabilities clearly, set the right priorities, and have a roadmap to guide your further steps.
Ideally, your content strategy should answer the following questions:
What are the goals that I want to achieve through content marketing?

Who is my audience and how can I engage with them?

What will make my content stand out?

What problems will my content solve?

What types of content should I focus on?

What channels will I use to deliver content to my target audience?

Do I have enough resources to bring all my content ideas to life?

How will I measure my content marketing ROI?
And when you answer most of these questions, you will get a clear picture of your development strategy, which will help you optimize your work and reduce marketing costs.
How to build a content strategy?

To develop an effective content strategy, you need to get a bird's-eye view of your content marketing and find out how to make every aspect of it work toward your ultimate goal. You can either give your strategy a purely verbal representation (which is definitely better than no strategy at all) or document it properly to use as guidelines for everything you'll do when creating and distributing content. The latter option is preferable as 60% of marketers with a documented content strategy say that it allows them to work more efficiently as opposed to just 32% of those who use a verbal strategy.
This way or another, building a content strategy incorporates several steps.
Outline your goals and define metrics
Before launching into action, you need to have a clear understanding of your content marketing goals. Don't just keep them in mind. Write them all down and make a priority list. Identify the primary and secondary objectives, so you can focus on the most important things first. You will hardly have enough resources to tackle everything at once. But if you have a priority list in front of you, the effective allocation of time and money will be less of an issue.
When it comes to content marketing, you may choose to pursue the following goals:
Raising your brand awareness;

Driving more traffic

to your website;

Acquiring more customers;

Generating leads for your business;

Fostering customer engagement;

Raising your brand authority in the industry;

Boosting conversions and sales;

Enhancing customer support;

Retaining customers, etc.
With your goals set, you'll need to decide how to measure your progress. Otherwise, you won't be able to determine whether your content strategy is effective. Different goals are measured through different metrics, e.g., conversions, shares, likes, views, leads, the amount of traffic generated, the number of social media followers, etc. It is best to go with metrics that can actually represent the revenues you receive as a result of creating and promoting a single piece of content. This will allow you to measure your content marketing ROI more accurately.
Specify your target audience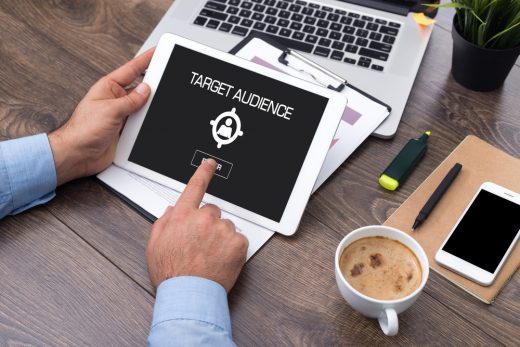 Effective content marketing is impossible without understanding who your audience is. Are they primarily men or women? How old are they? Where do they live and what do they do? These are only the basics. To create content that would resonate well with the audience, you need to understand their goals, values, and pain points. This knowledge will allow you to determine what exactly people want and tailor your content to their specific needs.
Therefore, it is vital to research your audience by analyzing the already existing customers (or content consumers). You can also launch a poll or survey on your website or blog to collect the information you need. Based on the gathered insights, you can define your primary buyer persona, the typical representative of your audience. When you know who you make content for, the process of creating and delivering it through the right channels is easier and more productive.
Read more on the topic:
How to Define Your Target Market and Reach the Right Audience
How to Do Market Research: Getting Your Feet Wet in the World of Business
Look at your competitors
Obviously, you shouldn't copy what your competitors do. But taking a peek at their content marketing strategy can be quite enlightening. Find out what they focus on, what articles they post on their blog, what content they share on social media, etc.
It is not difficult to figure out what works best for other brands in your industry, which posts perform better (for example, judging from the number of views, likes, and shares), what audiences they engage. If you share the same or similar market, consider adopting the best practices for your own endeavors.
Define the right types of content for your goals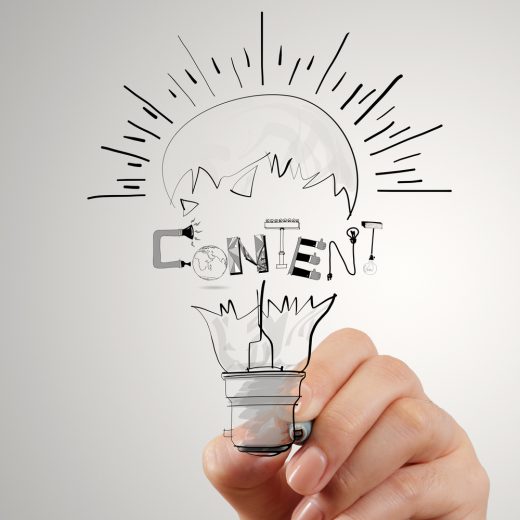 Your content strategy is not just about your blog or social posts. It should encompass all types of content you can come up with to attain the goals you've set. Most marketers create content in multiple formats to cover a broader audience and cater to different preferences. But if you're just starting out, it makes sense to focus on one or only a couple of content types that appeal most to your audience. Later, when you grow your online presence, you will be able to expand your scope.
The most common types of content are:
Blog posts;

Photos;

Videos;

Social media posts;

Ephemeral content;

Infographics;

Whitepapers;

Ebooks;

Podcasts;

Interviews;

News;

Press releases;

Guides;

Tutorials;

Slideshares;

Charts and graphs;

Case studies;

Statistics;

Vlogs;

Webinars;

Online courses;

User-generated content, etc.
When deciding on the most suitable types of content for your business, take the following aspects into account:
Content preferences of your audience;

Accessibility of channels through which your content will be distributed;

Amount of time it takes to create a single piece of content;

Availability of resources (money, labor, equipment, materials, etc.);

Possibility to create a specific type of content consistently in a long-term perspective;

Compatibility with your business goals.
Choose content distribution channels
One thing is to create content, and another thing is to get it seen. Depending on where your audience hangs out online and the types of content you make, you should consider the following placement options:
Your website;

Social networks (Facebook, Instagram, Twitter, LinkedIn, Pinterest, etc.);

Your channel on YouTube

,

Vimeo

, etc.;

Email;

Online ads;

Popular forums (e.g.,Quora);

Influencers' channels.
Some platforms allow you to publish content for free and attract the audience organically, while others require payment for the exposure and are more likely to increase your online visibility over a short period of time. Find out where your potential customers search for content and grow your presence there.
Take care of SEO in advance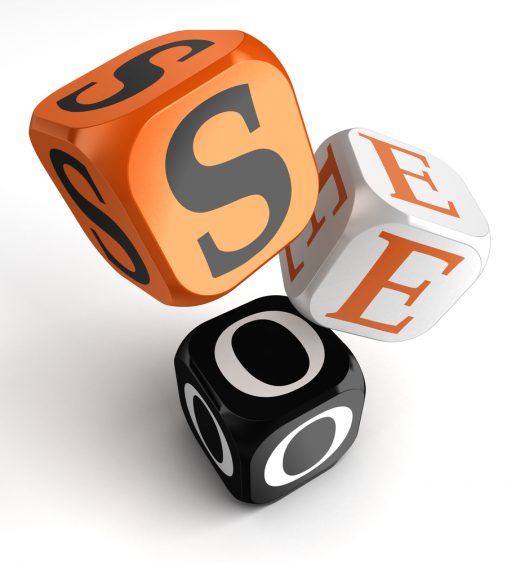 Wherever you post your content, you should make sure your prospects can easily find it. Since most of them will start looking for information on Google or other search engines, you need to put yourself in their shoes and figure out what queries they are most likely to enter in the search bar. Consider using SEO tools like Google Keyword Planner or Ahrefs to identify the most accurate and relevant keywords for your topic.
When the semantic core is compiled, have it in front of your eyes each time you create another piece of content. Introducing the right keywords in your articles, blog posts, social media posts, and meta-tags will considerably boost your online visibility.
Brainstorm content ideas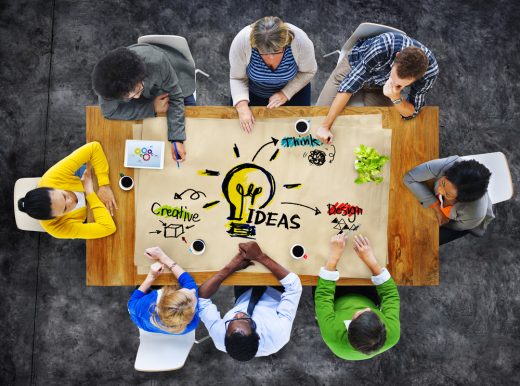 Creating a content strategy requires developing a broad array of topics that you're going to spotlight. Take your time and focus on things your audience would find most engaging. If you encounter difficulties during this stage, have a look at what your competitors talk about. Perhaps, their ideas can be applied to your content and even improved upon.
Draft up an editorial calendar
In content marketing, consistency means a lot. You can't expect your content strategy to pop unless you come up with fresh and engaging material on a regular basis. If you manage to grow your audience, you will soon realize the necessity to retain it. This is why you will always need more content to get along.
To maintain consistency and deliver new content timely, draw up an editorial calendar and specify a few things in it before you actually dive in the process of content creation:
Content categories (general topics that comprise sub-topics);

Content types;

Tentative headlines;

Distribution channels;

Release dates.
With an editorial calendar at hand, you will create content more efficiently and won't be taken aback by the lack of ideas when the time for a new post comes. But don't take your calendar lightly. Follow its schedule closely to ensure a steady stream of content.
Track your results and keep improving
After implementing your content strategy, don't leave it at that point. Remember to keep an eye on your performance and measure your success all the time. Tools like Google Analytics will help you obtain a lot of valuable information about your content performance. Thus, you can determine which posts are the most productive and what has yet to be improved. Use these observations wisely to hone your content to perfection and enhance your strategy as you go along.
---