You can manage your My Page settings for any Ning Network you are a member of. To do so, sign in to a Ning Network and click the "Settings" link in the top right of the page. Then click the "My Page" link on the left:
From this page, you can quickly change your profile photo, change the appearance of your My Page, and change its URL or web address.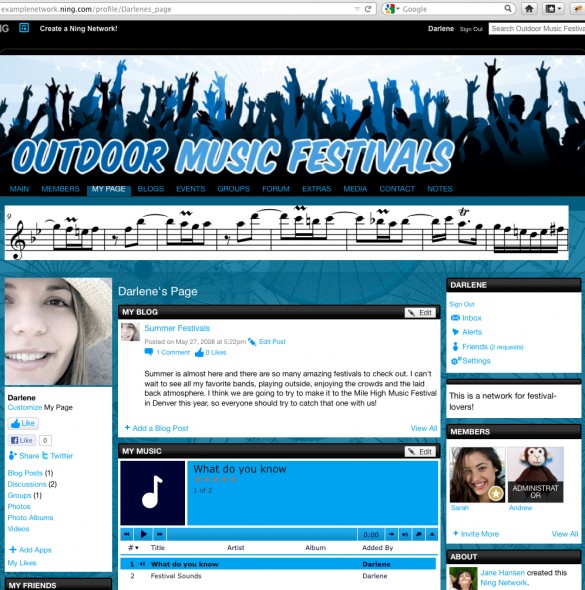 You can also manage the display options for your My Apps. Check and uncheck the boxes to choose whether these Apps display on your My Apps Page, in your Latest Activity, and whether they send alerts to your friends. You can also click the "x" on the right to remove any Apps completely.
Similar Articles: