You can use RSS feed reader widgets to share external content on your network.  To get started, find an RSS feed of content you'd like to share. For example, you can embed a Twitter feed on your network by clicking on the member icon and selecting "Embed this Profile" from a particular Twitter profile.  This will take you directly to the Twitter widget settings page, where you can simply click "Create widget" to generate your widget's embed code.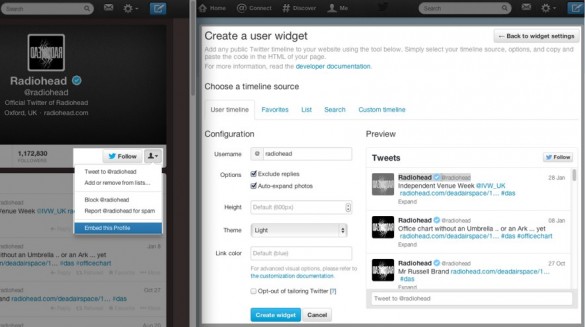 Copy the embed code that will then display beneath the Tweets preview.  This code can be pasted into any HTML content section or text box you see on your network.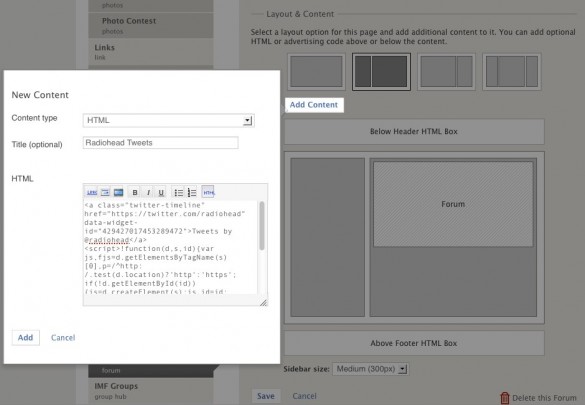 The finished product will look something like this.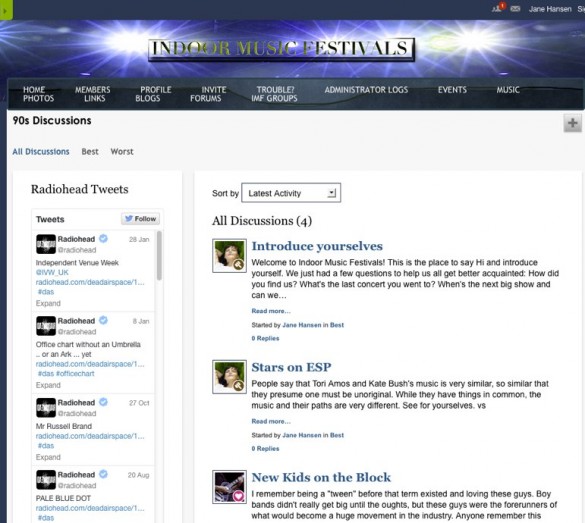 To get to the Twitter widget creation tool directly, click on the wrench icon, select "Settings" from the drop-down menu, click "Widgets" in the left column from there, and then click on the "Create New" button (or go to https://twitter.com/settings/widgets/new).
To add other RSS feeds to your network, copy the RSS feed URL and paste it into a third-party RSS feed reader widget service. For example, Pitchfork has an RSS feed for new song reviews at feed://pitchfork.com/rss/reviews/tracks/.  Find an RSS feed reader widget that you like, such as RSSinclude.com or RSSpump.com. Go to the site, paste your RSS feed URL into the field provided, and click "Add".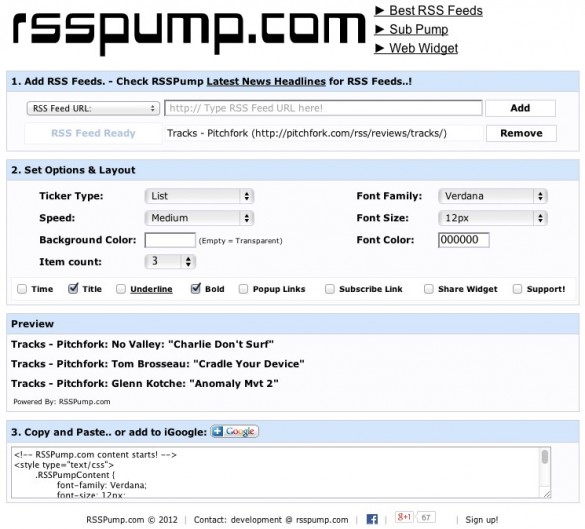 You'll have some styling options, such as the Ticker Type (I've chosen "List"), how many items to display, and what to include in the feed.  A widget embed code is generated automatically on RSSpump.com, though for other widget services, you may need to sign up or perform a few other steps.  Copy the embed code you see, and paste this into an HTML content section or text box back on your network. Save your changes, and you'll now see your feed on your network for this content.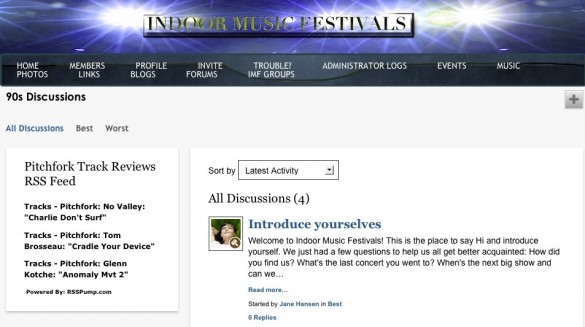 Depending on the widget code, members may not be able to add these to blog posts or forum discussions.  Network Creators and administrators will be able to add embedded RSS feed widgets to their network in custom pages, forum discussions, blog posts and other locations where there is an editable text box.
Similar Articles:
---