Alice Yoo & Eugene Kim have a ton of experience running ads with numerous ad networks. Visit My Modern Met.
Scott Sandland has an enormously successful advertising policy that only lets active members of the community advertise. Visit Hypnothoughts.com.
At some point, most Ning Creators will ask themselves a big question: Can I make money? Every network is unique, so there isn't a simple answer. However, based on your answers to a few questions, we can help point you in the right direction.
Is your network nonprofit by nature?

Is your network nonprofit by nature?
Does your network have an altruistic mission? Did your members join to be activists for an issue or to support a cause? Whether you want to run a one-time fundraiser like PBS does or provide an ongoing revenue stream, the most lightweight and friendly way to raise revenue is to simply ask members to donate. Consider these options:
PayPal Donation Button: Add an HTML section to a Custom Page, then check out our brief tutorial here for creating this button on PayPal. Once it's created, copy the embed code and paste that into the HTML section of your Custom Page, or add it to any editable field on your network. This button will enable your members to donate generously to your network.
Is your network high on engagement?
Do your members visit on a daily or weekly basis? Do most of your members actively participate on your network? Is your network a one-of-a-kind community online? If so, consider these:
Social activation campaigns: Brands are starting to experiment with new ways to increase their awareness within influential online communities like yours. If you opt in to participate, the brand may offer free samples of their product to your community and ask members to blog or post discussion topics about their experience. Or, they may offer to sponsor a photo or blogging contest on a topic related to the brand. Advertising rates can be 10x to 100x higher for this type of advertising program, which can be particularly attractive for smaller, highly active communities that don't have a high volume of pageviews.
Sell merchandise related to your network: Music, books, tickets, branded clothing, travel – anything that feeds your members' passions. Subscribe to a third-party shopping cart and promote your merchandise on your Main Page or a dedicated tab.
Does your site have frequent visitors?
Do you have a high number of monthly page views, but few members sign in and participate? Still plenty of options for you based on that significant traffic:
Sell sponsorships: This can be simple and highly lucrative if you can find a great fit with advertisers. Think locally, too: Are there local businesses that would be perfect sponsors for your network? You can spotlight them in a simple Text Box on your network.
Partner with a premium ad network: A premium ad network like Mode Media Corporation may fit your audience and offer much higher advertising rates. You may need a minimum threshold of visitors or page views. Read MyModernMet's Top 10 Tips for advertising for more ideas like this!
Try out affiliate sales: Join a network such as Commission Junction and become an affiliate for products and services that fit with your community.
Sign up for Google AdSense banners: If you're just starting out and have a limited number of pageviews, this the easiest option to set up. However, the advertising rates may be lower than other options.
Making money may seem daunting, but there are plenty of examples of how it can be done. Check these out.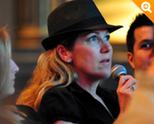 When Bill Kilivas and Allen Battle created Launchpad INW, they planned to earn revenue through advertising on the network. However, as they grew Launchpad INW into the largest professional networking site for Spokane and neighboring communities in Washington, Bill noticed a lot of business people joining his network. So he began meeting with local banks, accounting firms, attorneys and companies who serve these business people. He found many were frustrated using traditional advertising to reach their target customer – and they were very interested when he showed them the networking communities (Groups) on LaunchPad INW.

Bill and Allen now sell up to four annual non-competing sponsorships for each of their larger networking communities, such as the Entrepreneurs & Small Business Community and Next Generation Leaders. The sponsorship includes advertising in the community, invitations to speak at community events and introductions to community members. Feedback from the sponsors? They love it!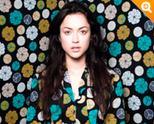 Alice Yoo and Eugene Kim of My Modern Met have been running their own ads since 2008. They've been able to secured deals with nine top-tier ad networks in North America and Europe by rapidly growing traffic to their network and by offering high-quality, brand-friendly content. Today, they serve seven ads per page, deliver over four million pageviews per month and often achieve CPMs in the double digits.

Alice and Eugene have some great advice for Ning Creators who want to generate advertising from their Ning Network. First, be patient. Often, you will need a minimum threshold of unique visitors or pageviews to partner with a top-tier ad network. Focus on growing your community and building traffic. Next, do your research. Ask questions and get advice from people in the online advertising industry. Find high-quality ad networks that best fit your niche and your Ning Network. There's a wide range of ad networks for particular niches like luxury and tech.

Also, be brand-safe. Keep your network and content clean for brands. Don't forget to grow your community. What sets your site apart from blogs is that you have engaged members. Make that one of your selling points when you approach ad networks. Also, be persistent. If you get denied from an ad network, don't give up. Approach them again after a period of time. Legitimacy comes with increased traffic over time. Don't forget that in most cases you can partner with multiple ad networks (it's likely that one ad network won't be able to fill all of your inventory). As you gain partners, maintain a close relationship with your account manager at each ad network. They can really help you in the long run. Finally, use a strong ad server to manage your ad networks and inventory (Alice and Eugene use Google Ad Manager).